This shop has been compensated by Collective Bias, Inc. and its advertiser. All opinions are mine alone.
#LoveV8Protein #CollectiveBias

Campbell's New V8 Protein Shakes and Bars for Busy Moms!
My life is crazy! I wake up every morning at 4:30am at get two kids that I watch for my cousin. At 6:30am I get another child who I watch for a friend. Then at 8:00am I take my cousins kid to school. After I get home my day is filled with babies, homeschooling my daughter, cleaning, church meetings, lesson planning, cooking meals, making grocery lists, writing reviews, sending out emails, planning church lessons, making church visits and more. There is honestly not enough time in the day!
Some of you might remember that at the beginning of the year I made a vow that I would be a healthier me. This included eating less junk, working out more, and making sure I get in a Good-for-you breakfast. The downfall with my breakfast is that I am so busy. It is easy to prepare meals for the kids but for some reason I was not taking time out for me to eat. That is why I rely on V8's new Protein Shakes and Bars. I honestly drink a V8 Protein Shake every single morning as I am taking my cousin's child to school. They are so tasty and I know that I am starting my day off right with the Good-for-you choice that I need.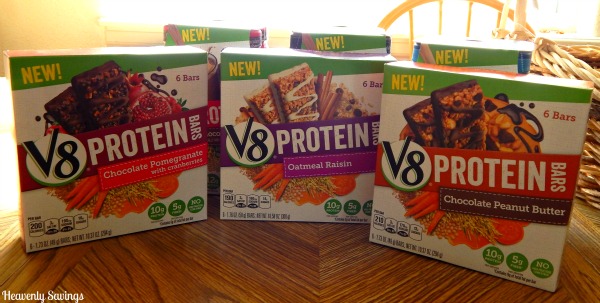 V8 Protein Bars –
The V8 Protein Bars can be purchased in three different flavors including Chocolate Pomegranate (my favorite), Oatmeal Raisin and Chocolate Peanut Butter. They contain 10g Protein, 5g Fiber and No High Fructose Corn Syrup. They were all so tasty! Many of the Mom's talked about how they could include these bars into their lives by taking them on hunting trips, packing them in diaper bags and lunches, as well as keeping them in their purse for a light snack for the little indulgence they need everyday.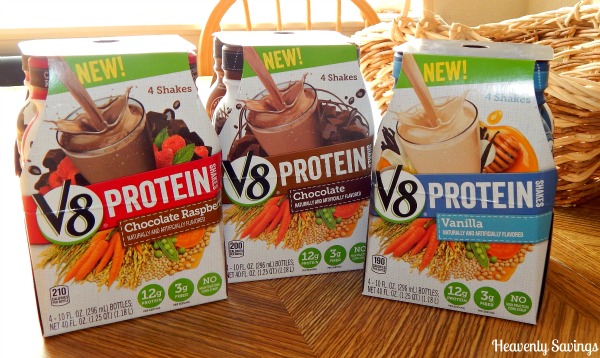 V8 Protein Shakes –
The shake protein comes from Milk, Soy, Pea, Brown Rice, Quinoa. Veggies from Sweet Potatoes and Carrots. Sweeteners: Honey, Brown Rice Syrup, and Sugar. They contain 12g Protein, 3g Fiber and No High Fructose Corn Syrup. You can purchase them in Chocolate Raspberry (my favorite), Chocolate and Vanilla. They are so easy to grab and go. I have honestly drank at least one of these every single day for the past few weeks. I can't get enough!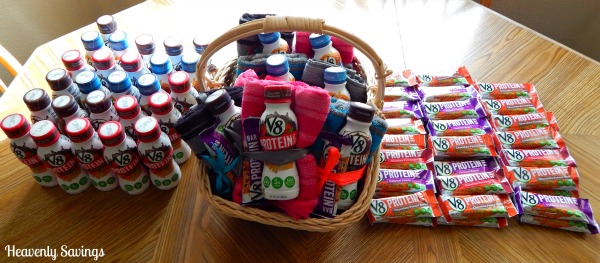 I love the new V8 Protein Shakes and Bars so much that I decided to share them with some of my close friends. I headed to the health and beauty section of Walmart (near the pharmacy) and purchased as many flavors of V8's Protein Bars and Shakes as I could. I then invited 16 of my girl friends (not all of them are pictured) over to experience the taste of V8's new Protein Shakes and Bars as well as the variety of flavors. I know that I am not alone in my busy life. I know that I am not the only mother who has a day filled to the brim with things that need done. That is why I decided to have a get together. My Mommy friends got some much needed adult conversation and we were able to experience V8. We talked about our favorite tips on eating healthy, tips on making sure we get our daily fitness into our routine and how easy it would be to keep some of these great V8 products on hand, in our purse, glove box or diaper bags.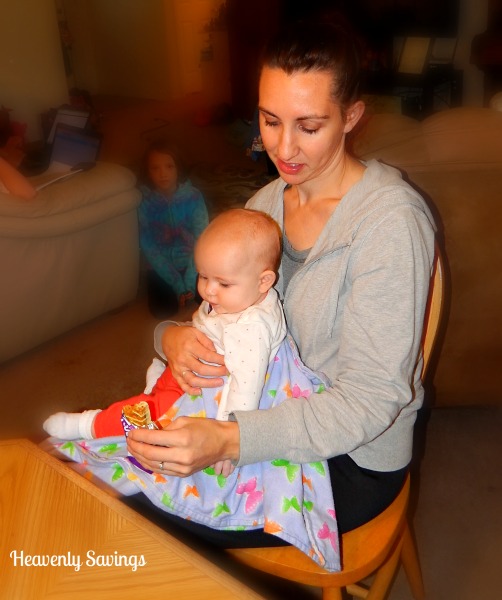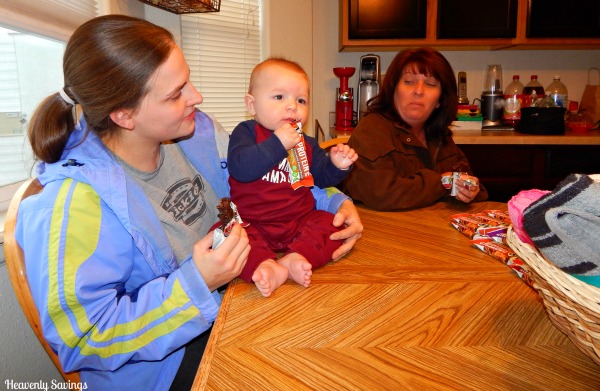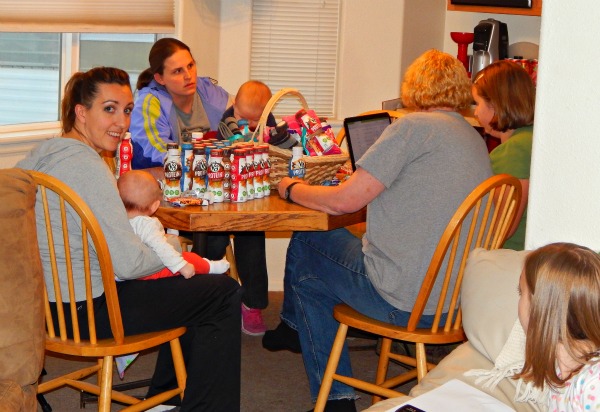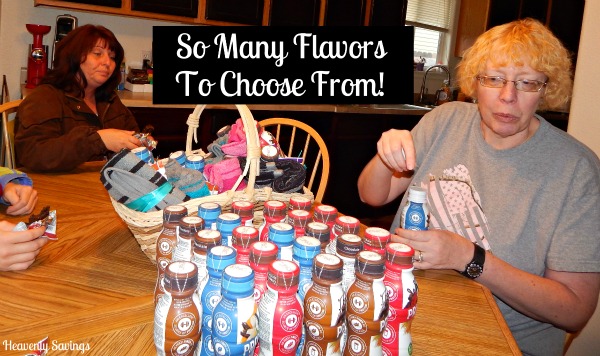 Since these Mom's deserve something nice I decided to make them a little gift to send home with them. It contained a sweat towel, V8 Protein Shake and V8 Protein Bar.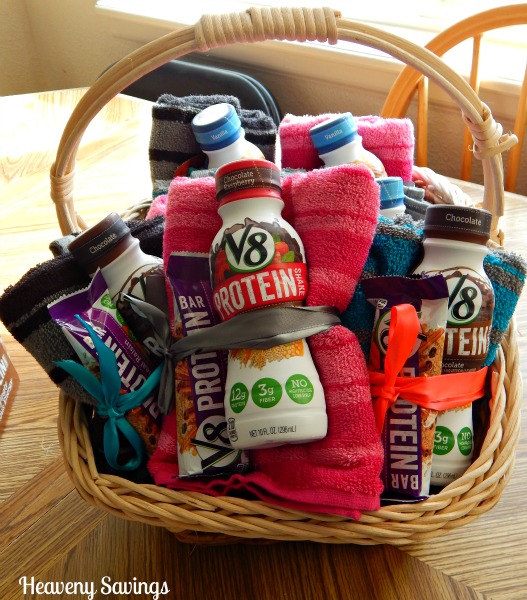 Don't forget to visit Campbell's V8 on Facebook and Twitter to learn more!