I was sent product for the purpose of this review. However, my own opinion was used and not influenced in any way.
Crazy Aaron's Thinking Putty Review
When it comes to putty I can tell you till I'm blue  in the face that it is for my daughter. But in truth, it is for the both of us! I love playing with putty! Recently I was sent some Crazy Aaron's Thinking Putty for the purpose of this review. I was excited because it has been a long time since I had putty to play with. I was also excited because I read that this putty was different from all the rest. Crazy Aaron's Thinking Putty will not dry out and crumble.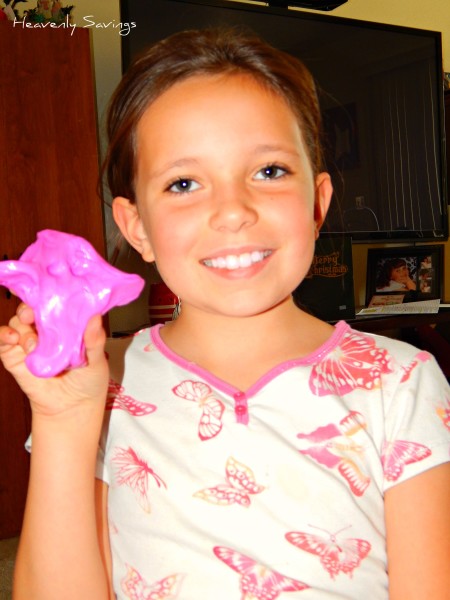 I was sent three really fun putty samples for the purpose of this review. Glow In The Dark, Heat Sensitive Hypercolor and Creatures. I could not wait to see just how awesome these were!
Glow In The Dark –
My daughter loves to play with this one in her room at night. She will roll it out flat and place stuff on it like different toys or cut out shapes. Then she holds her flash light up to the putty for awhile. When she removes the light and removes her shapes from the rolled out putty she can see fun pictures and shapes. She loves to do this!  It is fun to hear her giggle in her room each night as she plays with the putty. I also love that it does not stick to everything when she falls asleep before putting it away!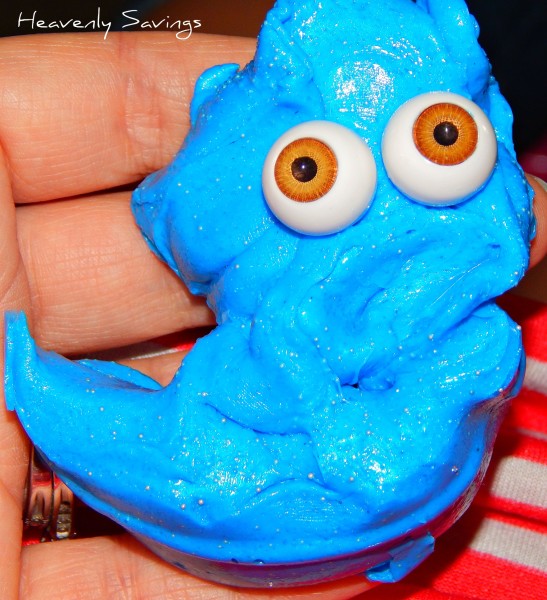 Thinking Putty Creatures –
I have to admit this is my favorite putty out of the three. I can't believe how entertaining it is to see two eyes in the putty you are playing with. No matter what you do with the putty it always looks like a creature. You can always see a funny face and it makes me laugh. I love to make funny creature faces to show the kids throughout the day as I babysit them. I also love to show faces to my daughter while she home schools. It is really fun and addicting!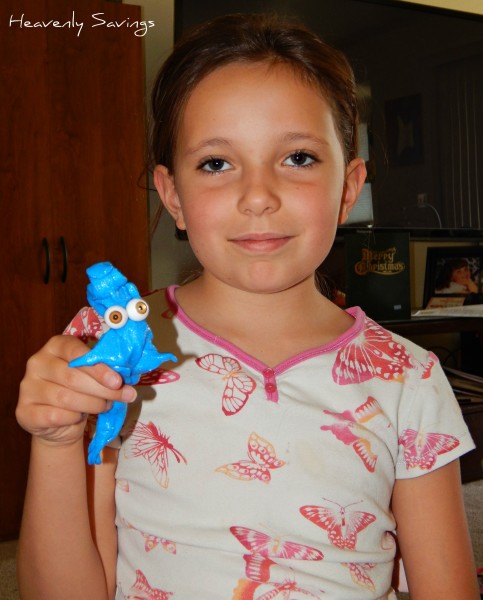 Heat Sensitive Hypercolor –
We have started to keep the Hypercolor Putty in the home schooling cabinet. I get the putty out of the cabinet when I see my daughter getting frustrated with her homework assignments. It is a fun putty because it changes colors from the heat based off how hot or cold it is. As she works the pink putty between her hands it starts to turn purple. It is a fun way for her to get some frustration out and be ready to work again!
Also don't forget to  "Like" Crazy Aaron's Putty World on Facebook, follow them on Twitter and check out their YouTube and Instagram pages