** I was provided with product for the purpose of this review. However my own opinion was used and not influenced in any way.
Oriental Trading for your Halloween Needs!
It's another year! Can you believe it! Some of you might remember my Oriental Trading post from last Halloween…or even the Halloween before that! I am obsessed with them and purchase from them ALL THE TIME. Especially around Holiday's like Halloween. I think that in this day in age it is safer to give kids toys and stickers vs. some of the candy's that might contain nuts and such. Also if I do give candy I want it to be something that they have never seen before. Something different!
This year was no exception. I received some amazing toys and treats from Oriental Trading to hand out to the kiddos. I even scored 2 more Gnomes to add to my collection! Yippee!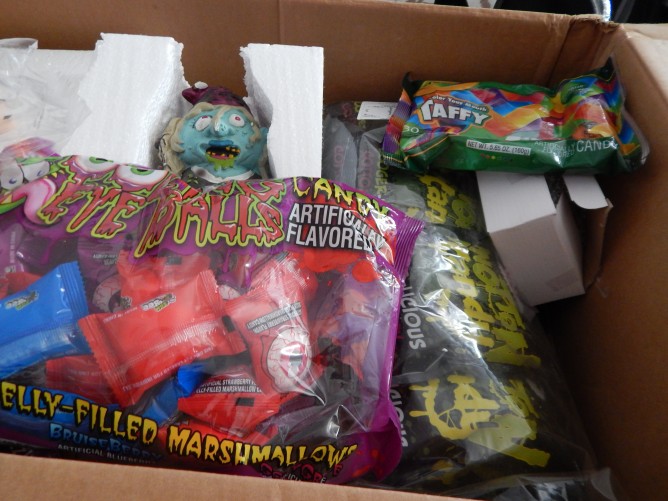 When my box of goodies arrived I could not wait to get it open and give everything a try. Of course I have to taste test the candy before I hand it out right?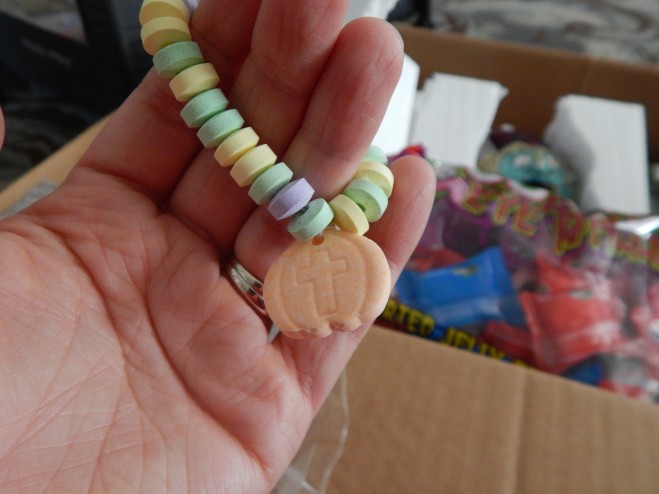 One of the first things I pulled out of the box was these awesome pumpkin charm candy bracelets. These were not only perfect for Halloween but also to hand out to my lucky Primary Kids at church! These candy bracelets are always a hit with the kids and I don't seem them around as much as I did when I was a kid.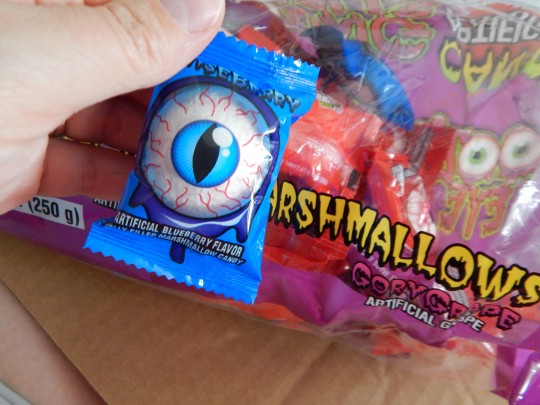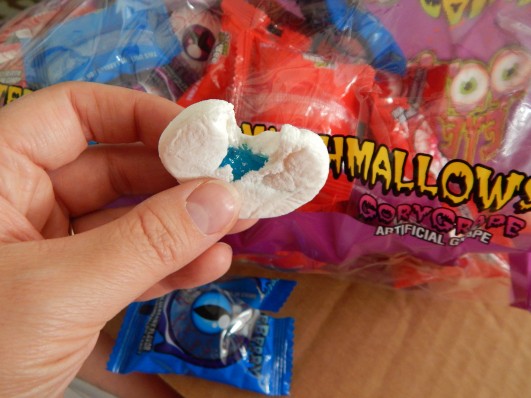 Next to try was the Gory Eye Ball Marshmallow candies. They were filled with colored goo which was awesome! Totally a kid favorite right? Ok so I really did love them too!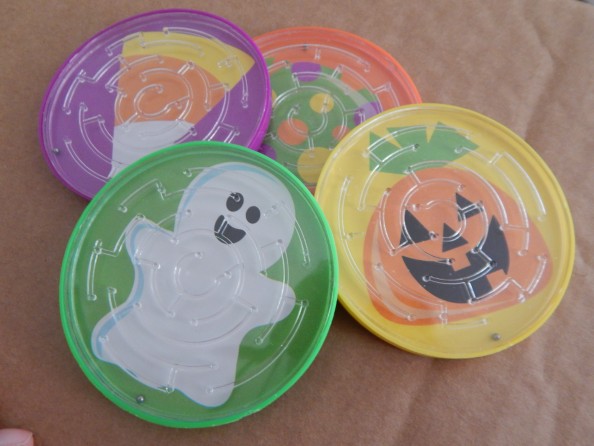 One of the toys that I decided to purchase was these cute Halloween maze toys. These will work out great to hand out to kids with allergies or even the littles who can't have a lot of candy!
Ok so I bought the Caramel Apple Suckers for me…well kind of for me. I had a total flashback to my childhood. I loved these as a kid but I had only seen the Green Apple ones before. I just HAD to try the Golden Delicious and the Red Macintosh! I will hand some of them out as well..but I'm not going to lie..I will be keeping a lot of these for myself.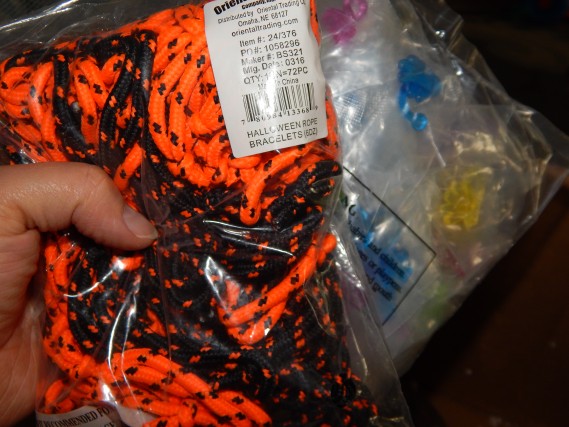 Another item I added to my Halloween Hand Out List was these awesome bracelets and sticky feet. Two more items I know the kids will love. My daughter is 11 and already is excited about the bracelets.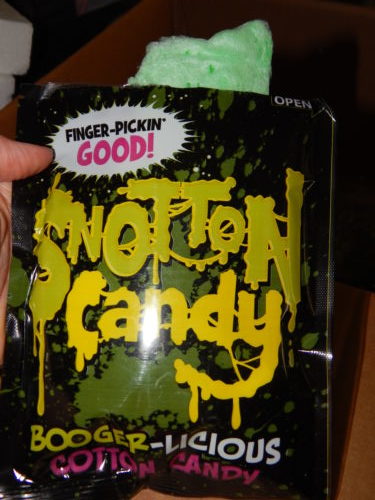 Ok..I'm not going to lie. This was my absolute most favorite item in the whole box. I loved the name Snotton Candy and it is SO sour! I love love love it. I can not wait for the kids to try this! I think I will get a lot of funny looks and happy kids at my door!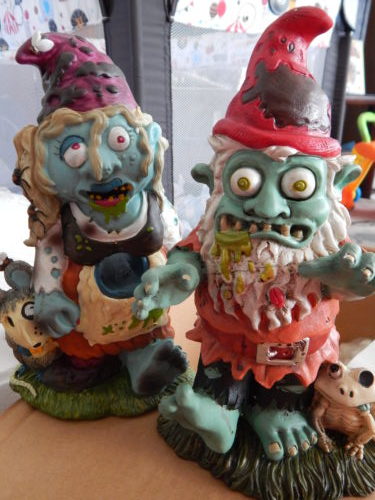 These Gnomes were totally a bonus for myself. I have been collection Gnomes for years and these are my first Halloween style ones to decorate my walkway with! I love them!
What would be your favorite Oriental Trading item to find in you Halloween Bag?