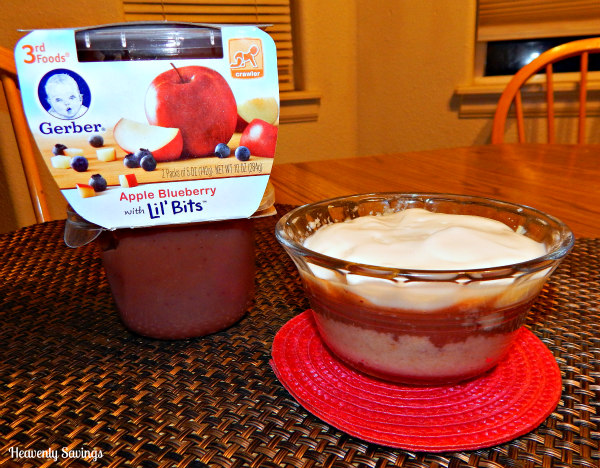 Hearty Homemade Yogurt Parfait for Baby Using Gerber Lil' Bits!
My daughter is finally eating solid foods and enjoying them! I love watching her face every time she eats a new food. It is wonderful to see her eyes light up when she comes across tastes and textures that she likes and are new to her. Something else that is fun is seeing her want to enjoy the same foods that she see's me eating. I know that she is watching me and she is learning from me so I want to make sure I always show her and give her the best.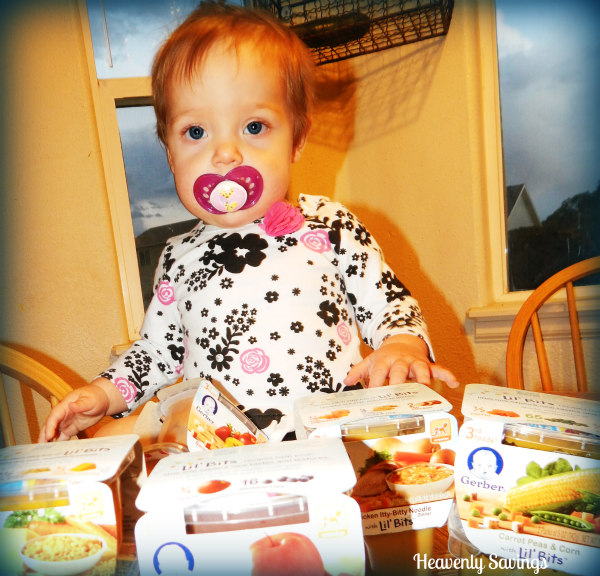 One of my favorite meals to eat is Breakfast. Each morning my oldest daughter and I enjoy overnight oats with yogurt and fruit. I love how hearty it is as well as tasty. For a few weeks now my youngest has watched intently as my oldest and I enjoy our oats. She is constantly crying and reaching for our food. This got me to thinking….can I make her some of the same thing? I know that she can not chew steal cut oats yet but she can most defiantly have her baby approved oatmeal. Plus thanks to Gerber she can also have some Gerber Lil' Bits fruit and then I top it off with baby friendly yogurt! Yummy!
Ingredients:
2tbs Baby Safe Oatmeal
4tbs Gerber 3rd Foods Lil' Bits fruity flavor of choice ( I used Apple Blueberry)
3tbs baby safe yogurt flavor of choice.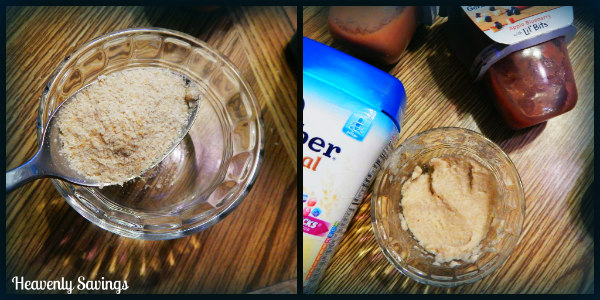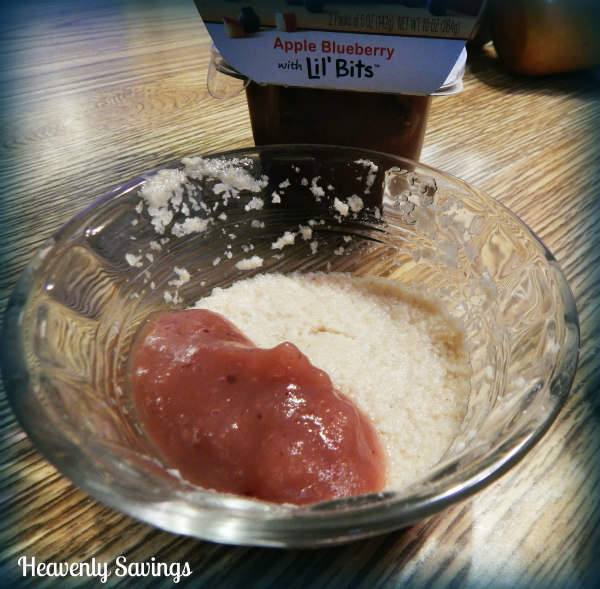 Directions:
1. Mix 2tbs oat meal with 4-5 tbs water.
2. Smooth into bottom of bowl.
3. Add Gerber 3rd Foods Lil'Bits Fruity Flavor of Choice.
4. Smooth over oatmeal carefully not to mix them together.
5. Add yogurt to the top, smoothing carefully.
6. Serve and let your baby enjoy!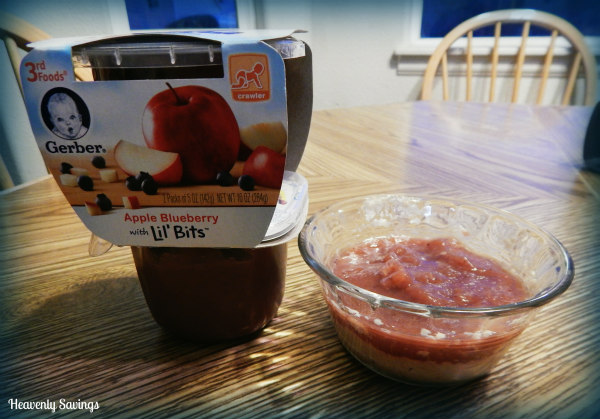 Now I don't have to feel so bad when I eat my morning breakfast. She is able to have the same thing as me but in a texture and consistency that is ok for her. She is still very young and I know that she needs to take her time and learn how to eat her foods before I can start pushing big people foods on her. Right now the Gerber Lil' Bits is the perfect texture and consistency for her to get used to eating.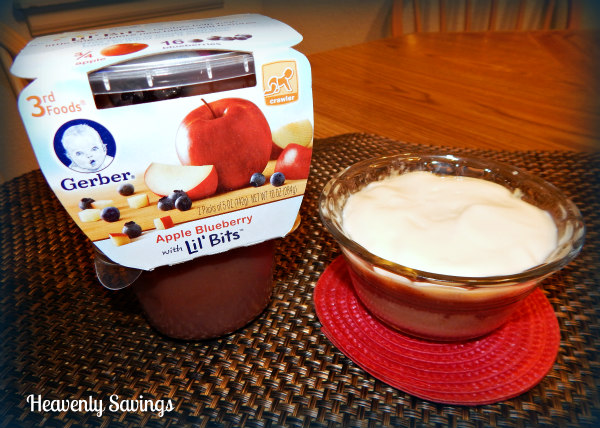 Gerber 3rd Foods with Lil' Bits is a great way to introduce hearty textures to your little one. I love that each Lil Bit is helping my daughter learn how to chew. I also love that there are 20 different flavors of Gerber 3rd Food Lil' Bits that I can introduce to my baby girl.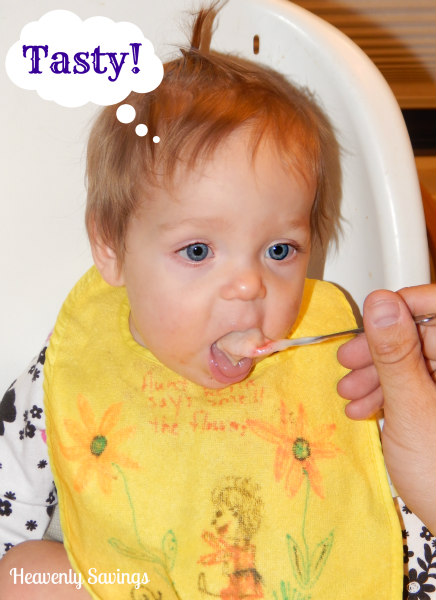 Gerber 3rd Foods Lil' Bits selects their ingredients carefully to ensure the highest quality of GERBER® standards. There is no added starch, artificial colors or flavors!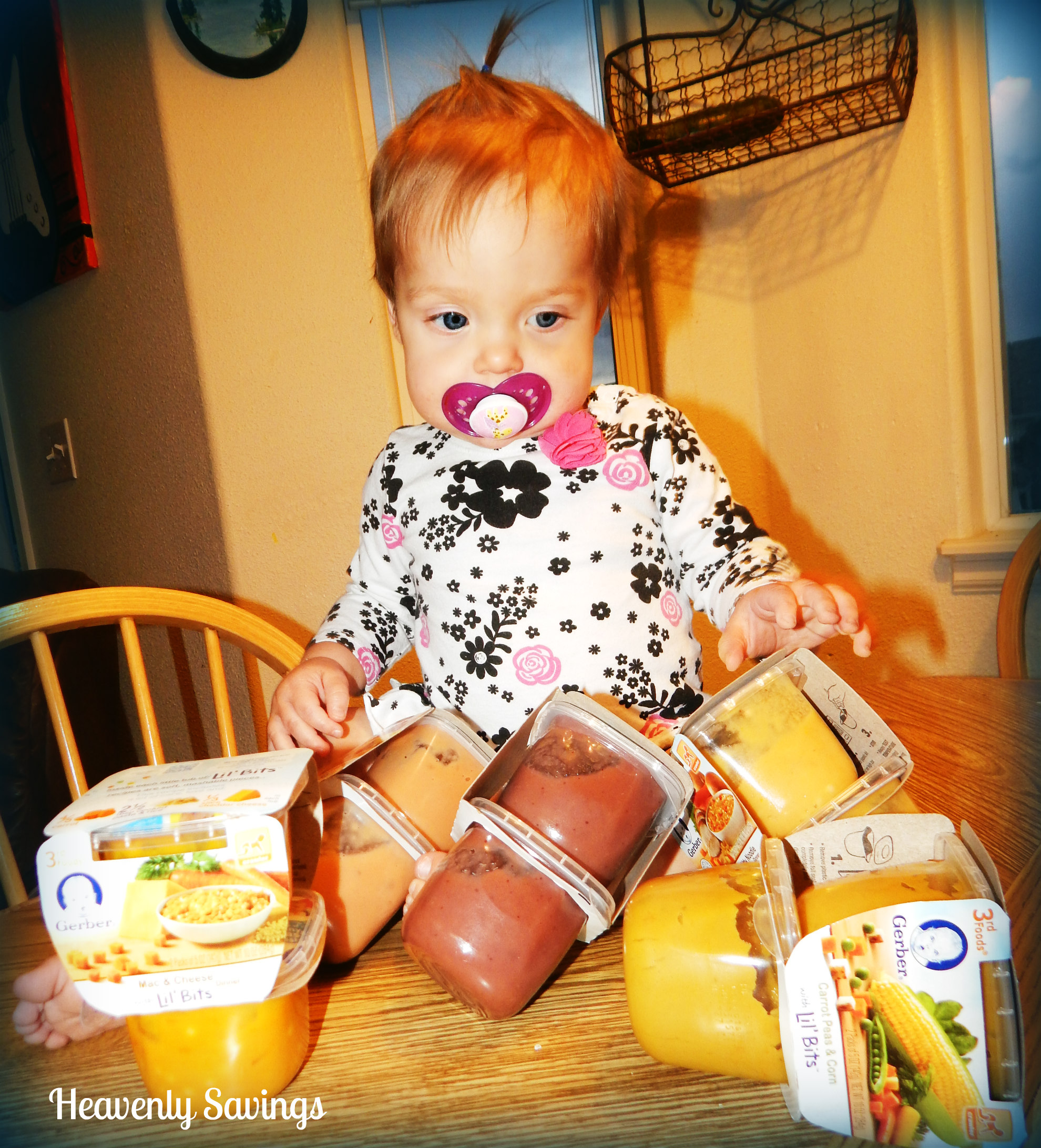 What is your favorite Go-To Baby Food Recipe for your little one?