Ice Cream Cookie Cups! Perfect Summer Treat!

 We have been having record breaking heat here in Colorado. I know to some of you it is not hot but to us it's killer! We have been hitting 102 degree's already and it's only June!
With summer heat comes the kids constantly begging for ice cream, popsicles and anything they can get their hands on that is COLD. Recently it was too hot outside for them to play so we decided to turn our love for ice cream up a notch and make these super easy cookie cups.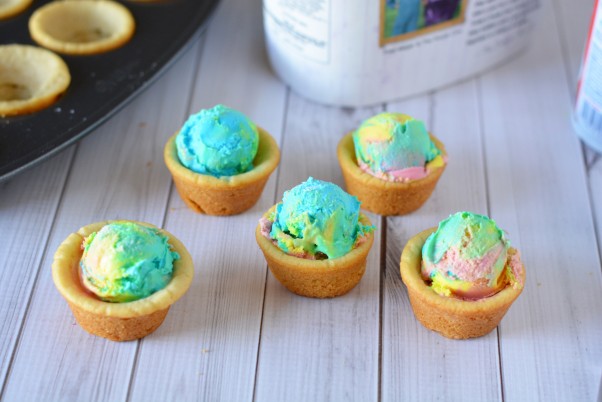 Aside from the ice cream I think that the kids have been living in the water this summer. My daughter has spent every single day for the past two weeks in the kiddie pool or running through the sprinklers. I'm glad that she is getting off the couch and getting outside. It is wonderful to hear the laughter of the neighborhood children as they all splash and play outside together.
How have your and/or your kids been keeping cool this summer? As for me I have been trying to hike up in the mountains as much as possible. It is always so much cooler up there…some spots still even have some snow so it's really wonderful. I am truly blessed to live in Colorado. It's such a beautiful state.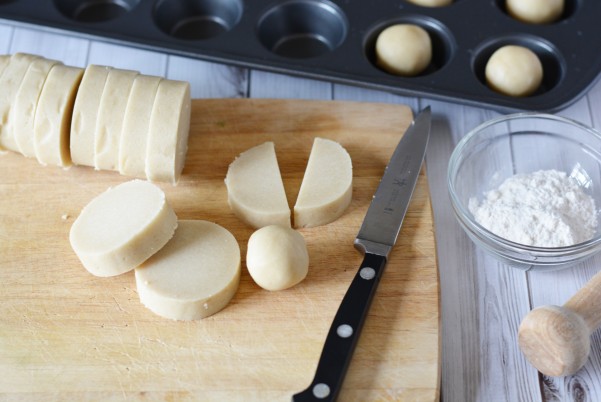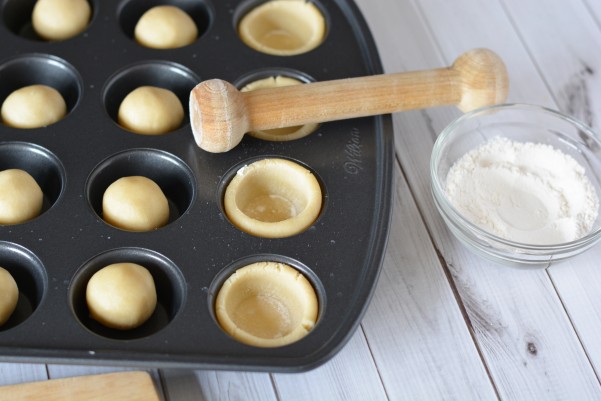 Ingredients:
1 tube, 16 ounces, refrigerated cookie dough
1 quart rainbow ice cream, or ice cream of your choice
whipped topping
flour
teaspoon scoop will be very helpful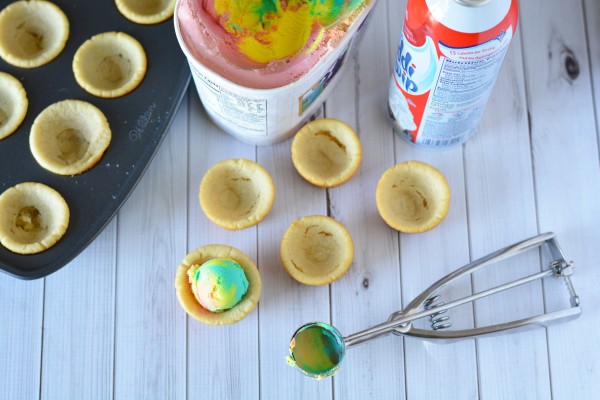 Directions:
Preheat oven to 350. Grease a mini muffin pan.
Straight from the refrigerator, slice your cookie roll into 16 rounds. Slice each round in half and form into a ball with the palms of your hands.
Place each ball into prepared pan and use a tart shaper coated in flour to press each cookie into the pan. Bake for 9-11 minutes or until golden brown and centers are no longer shiny.
Your cookies will probably puff up and look like the center you worked so hard top push down is disappearing, but don't worry, as the cookies cool, the centers will flatten back down.
To remove from pan, let them cool for about 10-15 minutes and twist the cookies out of the pan. Don't try to lift them, they will probably break off.
When completely cool, scoop ice cream into each cup. Top with whipped topping and freeze until ready to use or serve immediately.
Makes 18-20 cookies.