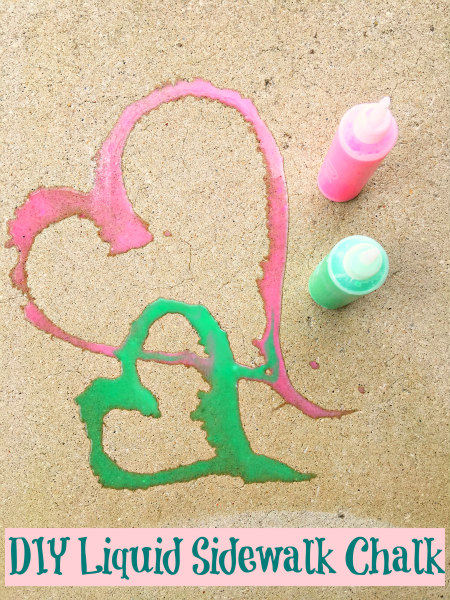 DIY Liquid Sidewalk Chalk
I love how much the weather has been warming up here recently. My girls and I have been spending more and more time outside. It seems like every home school lesson I give my oldest she is begging me to let her go do it outside. I love it! Seeing her thrive outside is really getting my mind turning and focusing more and more on lessons that we can do outside that will still help her to learn the home school lessons she needs to learn. A few days ago we did a fun science lesson that talked about chemical reactions. During that lesson we were able to make some fun and amazing Liquid Sidewalk Chalk. It was so much fun to make and watch react. Plus the drawings and designs on my driveway made it all the more fun and special. I love watching my daughter when her creative wheels are turning. Plus this is something that she will be able to make and do over and over again this summer.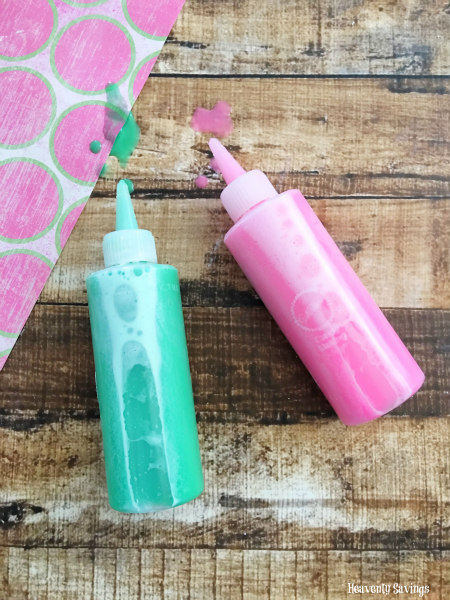 Recently I have been making a bucket list per say of the things that I want to accomplish this summer. One of those things is to be more involved with my girls and to be able to make and do things that will make great memories and get us out of the house. That is why I am so excited to make more of this awesome Liquid Chalk with my girls. The possibilities of colors and painted drawings on my sidewalk are endless. I can't wait to see everything that the girls create and to be able to be outside right alongside them creating fun and creative patterns and drawings. This stuff is so easy and fun!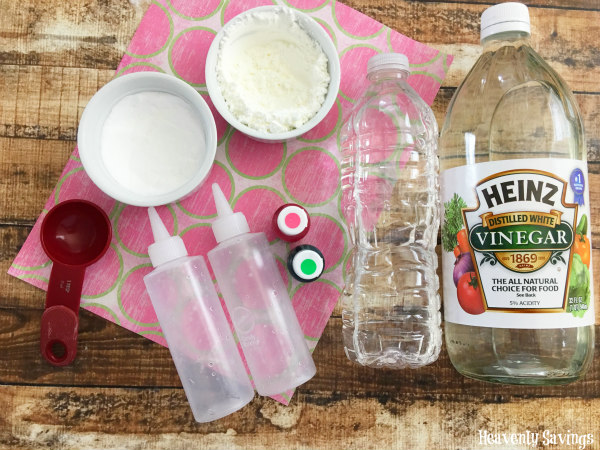 Materials:
Clear decorating bottles 
Baking soda
Corn starch
Water
Food coloring 
Vinegar
Measuring cups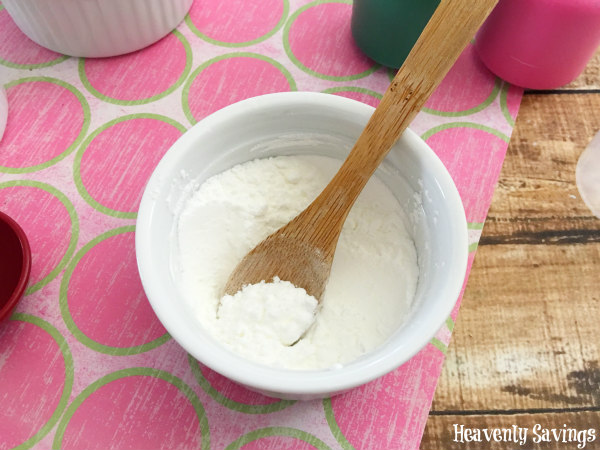 Directions:
1. Mix together even amounts of Corn Starch and baking soda (I did 1/2 Cup of each) 
2. Add 1-2 drop of food coloring to each bottle
3. Fill your bottles 1/3 way with water and shake
4. Fill the bottles 2/3 way with your baking soda and corn starch mixture and shake 
5. Fill a third bottle with vinegar and use it to spray over the chalk to watch a fun baking soda and vinegar reaction 
To use: use your squirt bottles to draw pictures on your sidewalk or driveway, then when finished, use your hose to to wash it right off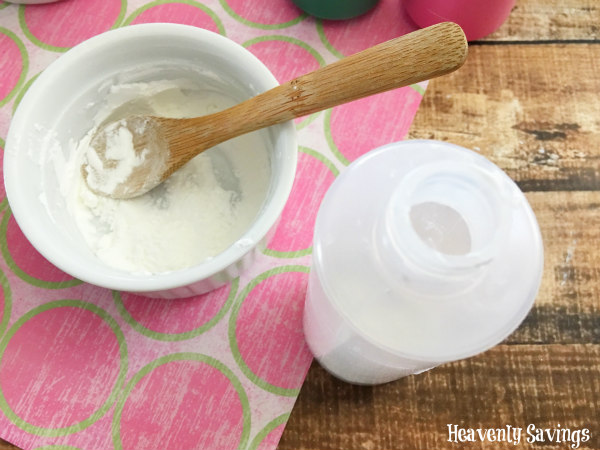 This is such a fun idea to do with the kids… or a great way to get them off the couch and outside so you can have some relaxation time! Enjoy!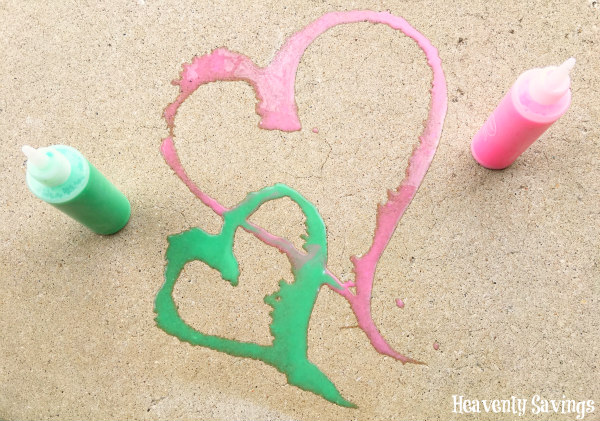 What is your favorite summer activity to do with the kids?