** I was provided with product for the purpose of this review. However, my own opinion was used and not influenced in any way.
Baby Genius Is NEW and Improved!
Have you seen the new Baby Genius "Learn & Grow" program that was released on September 15th? Baby Genius is a curriculum that will help with you babies development. It was developed by expert Emeritus Don Roberts a Stanford University Professor.
So what makes this Baby Genius New and Improved? The characters have been revived and the music has been written and produced by many of our favorite artists including The Pussycat Dolls, Black-Eyed Peas, Christina Aguilera and more!
Currently Baby Genius is on DVD, Netflix and the Comcast Baby Boost Channel!
I remember introducing my daughter to Baby Genius 10 years ago. Since then it has earned many awards and created great products for your children. There are currently 500 songs and 125 music videos to choose from that feature classic nursery rhymes, songs to help them learn and grow as well as holiday tunes and more!
Just in time for the Holiday Season Baby Genius has released over 40 new products that can be purchased exclusively on Amazon.com. Some of my favorite products include the Favorite Nursery Rhymes DVD, Soft Cloth Interactivity Book, Perfect Flo Toddler Cup, Baby Genius Musical Bus and the Character Hand Puppets.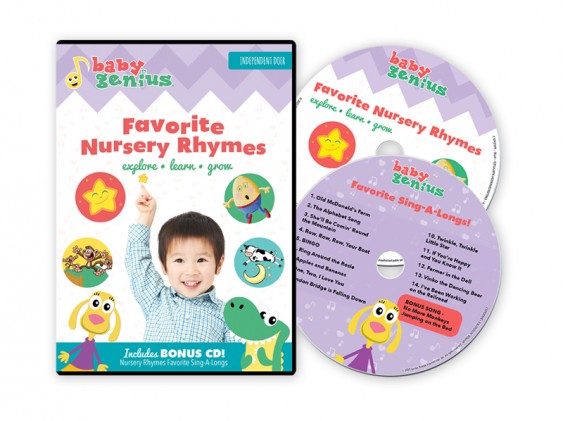 Nursery Rhymes DVD – Ok this is just awesome! As most of you know I spend my days tending children for friends. It seems that a day does not go by that I don't watch at least one toddler. Plus I have a baby on the way who should be here any day now. I am constantly around baby items and have fallen in love with this great DVD. I love watching the kids learn these classic nursery rhymes and seeing the joy on their faces when they learn these songs and can sing them on their own. Songs like Old MacDonald and Twinkle Twinkle Little Star will not only bring back the memories from your childhood but will also help you to make new memories with your little ones.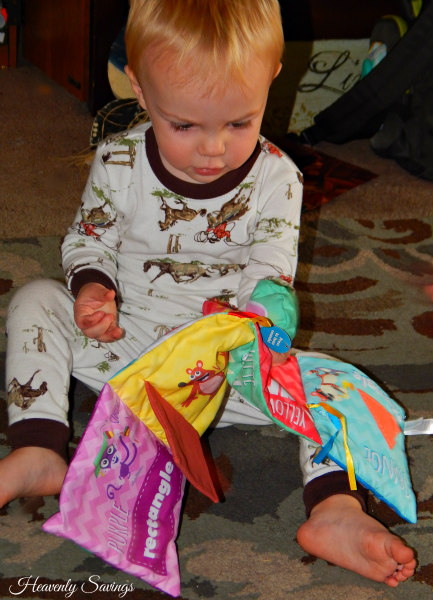 For Discoverers (6-12 months), Soft Cloth Interactivity Books – I love that these books are interactive. Yesterday as one of the kids I watch was playing with this book I got to listen to the joy in his voice as he laughed and laughed each time he pressed a button and the book spoke to him. He loved it!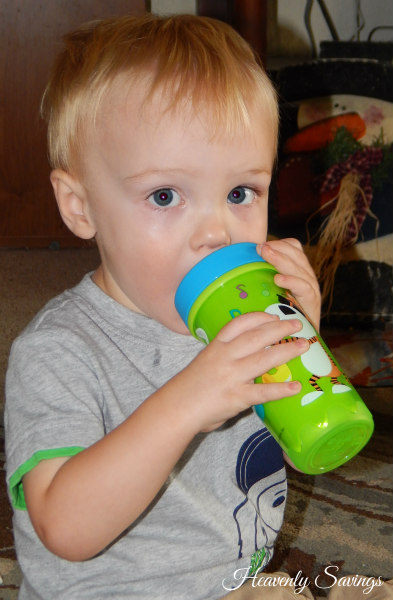 Perfect Flo Toddler Cup – I use toddler cups every single day. I love the rubbery top and the perfect flo of this cup. It is not only super cute for the kids to use but it works great! It's a win, win!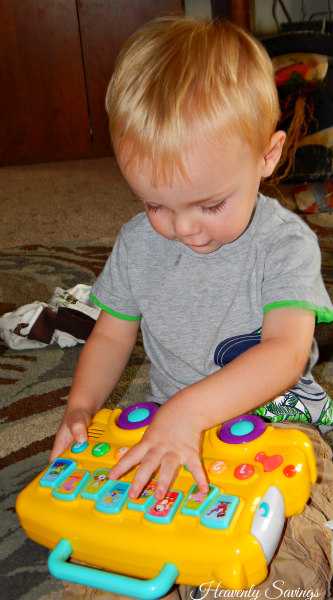 Baby Genius Musical Bus –  This is one of my most favorite toys that the kids play with. I love that they are not only having fun while playing but they are getting an education without even knowing it. This Baby Genius Musical Bus will help them learn their numbers (1-8) as well as instrument sounds, The Wheels on the Bus Song as well as driving sounds as the bus is rolled. There is even a great handle that makes carrying this a breeze.
Baby Genius Character Hand Puppets – What child does not love making a toy talk with their hands…or having the toy talk to them as you play with them. These characters are super cute and a toy that any imaginative kid would love to play with.
I could spend the whole day writing up a post about why you should check out all the great Baby Genius items on Amazon.com. But I think that as soon as you check out all the new items you will understand why these would make great gifts for any little in your life! Happy Shopping!
What was your favorite toy when you were a child?