This shop has been compensated by Collective Bias, Inc. and its advertiser. All opinions are mine alone. #WrapNGo #CollectiveBias
10 Minute Blueberry Syrup + Foster Farms® Pancake Wraps = Quick Breakfast!  #WrapNGo #CollectiveBias
Summer time is extra busy at my house. Summer sports, camping trips, more kids in my at home day care, summer reading programs, swimming lessons and more. It is crazy! That is why it is important for me to have a quick and easy breakfast plan to get the day started off right. Thanks to Foster Farms® Pancake Wraps I am able to do just that! The Foster Farms® Pancake Wraps can be quickly microwaved for a great meal. Plus with all this fresh fruit around I am able to make a quick 5-10 minute syrup each week so the kids can be ready for a great breakfast on the go.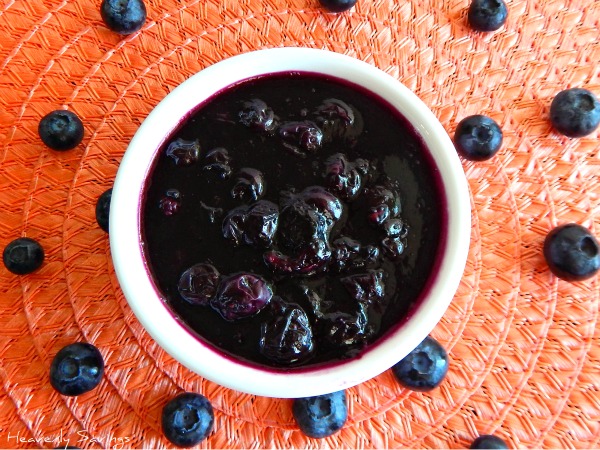 I came across the Foster Farms® Pancake Wraps on my Ibotta coupon app as I was shopping at Walmart. I had not tried these before but seeing how much easier they would make my life. I had to give them a try. Foster Farms® Pancake Wraps  have two great options for the kids to choose from every day. They can pick Foster Farms® Pancake Wraps Original Sausage and Pancake OR Sausage and Pancake Bacon, Egg & Cheese. If you have or if you download the Ibotta coupon app you can get a coupon for Buy 1 package of either variety and get $1 off! Now that is a deal!
**To get the Ibotta app you will just need to search for it on your smart phone. Then download and sign up! It's that easy!
Ingredients:
3 c Fresh Blueberries (This recipe will work with ANY berry so change it up and have fun!!)
1/2 c  water
1/2 c sugar
2 TBS Corn Starch
1 tsp vanilla extract
Directions:
1. Add all ingredients to sauce pan.
2. Cook on med. heat and bring to a boil.
3. Boil 2-3 minutes or until berries start to pop open and liquid turns blue. Stir Often!
4. Turn heat to low and simmer 2-3 more minutes. Stirring often.
5. Let cool and place in a jar or separate dippable size containers!
* I love the dippable size containers because I can warm up the Foster Farms® Pancake Wraps and a container. Then the kids can dip them and enjoy without the hassle and the mess.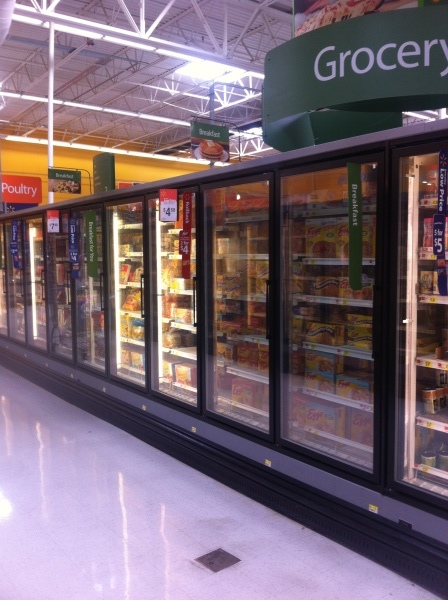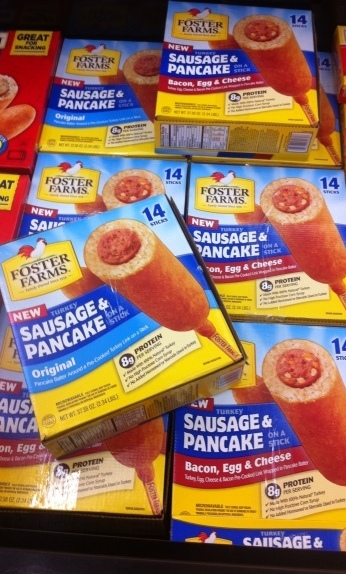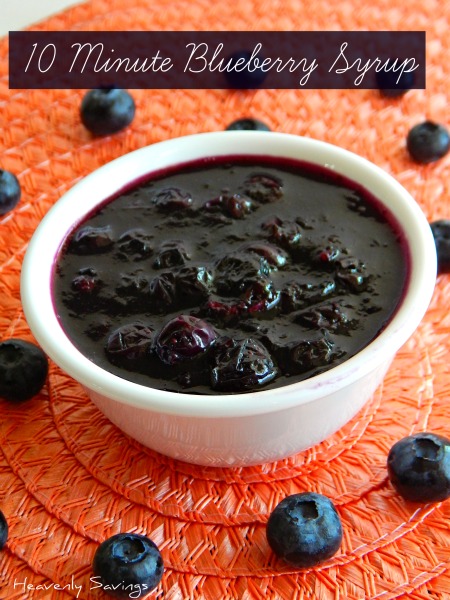 What kind of Berry Syrup will you be making to pair with your Foster Farms® Pancake Wraps??