**This shop has been compensated by Collective Bias, Inc. and its advertiser. All opinions are mine alone.
DIY Graham Cracker Houses & Peanut Butter Cheesecake Recipe!
I love the Holiday's! It is a time to spend with family and friends, share stories, make memories…oh and of course decorate and bake your favorite Holiday Recipes for loved ones! Recently my family and I decided to build  fun #PBandG Graham Cracker Houses and as dessert I made a Skippy Peanut Butter Cheesecake to go with it! Our family filled Holiday Night really got us in the mood for Christmas. I am so glad #CollectiveBias encouraged me to make one again this year. It was so much fun making our house and we enjoyed every last bite of the Peanut Butter Cheesecake! Yum!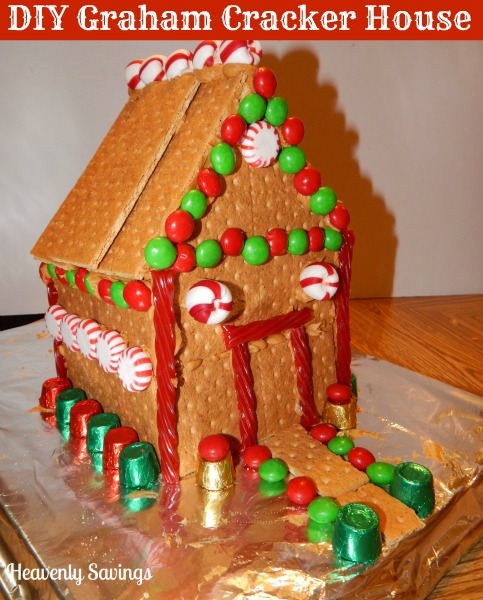 Every year my family and I spend family time together building a Holiday House. We loving coming up with new designs and decorations each and every year. Plus they are so fun to eat later! Last night my husband, daughter and I got out all the fun candy, Skippy Peanut Butter and Honey Maid Graham Crackers so we could build a fun Holiday House! Check out our amazing creation! We had so much fun!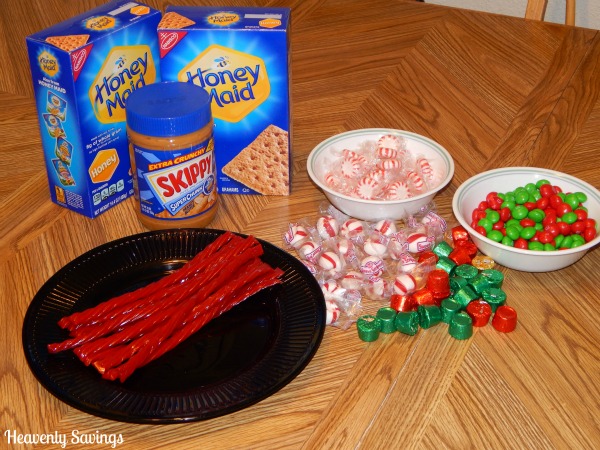 Items Needed:
Assorted candy
Creamy Skippy Peanut Butter
Box of Honey Maid Graham Crackers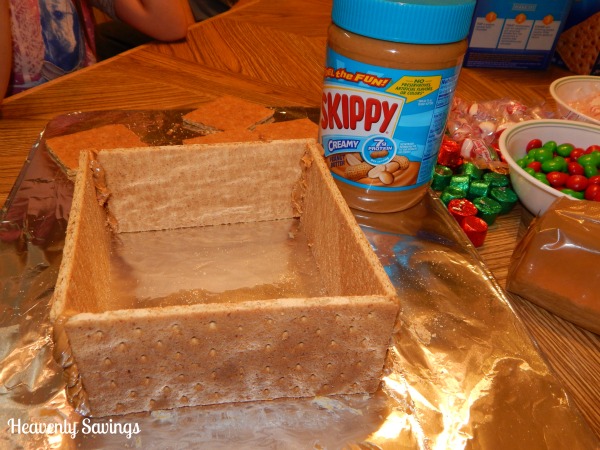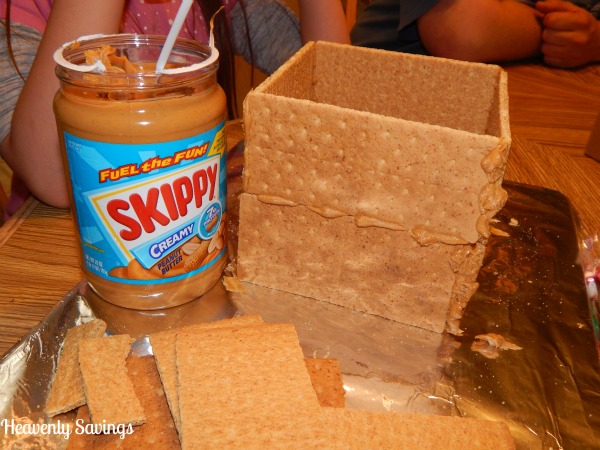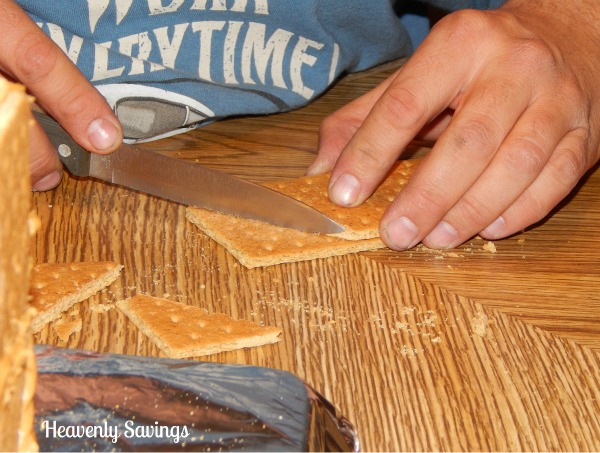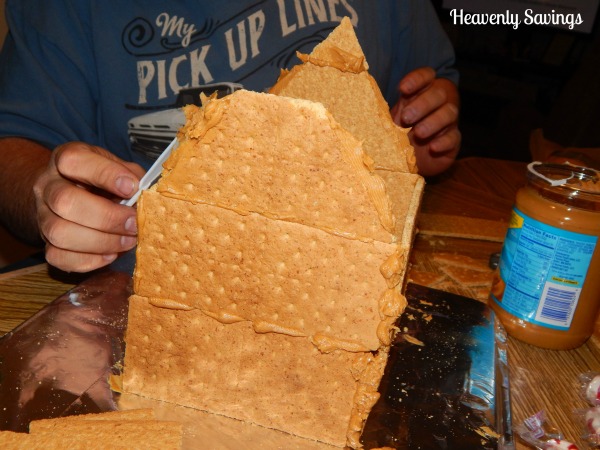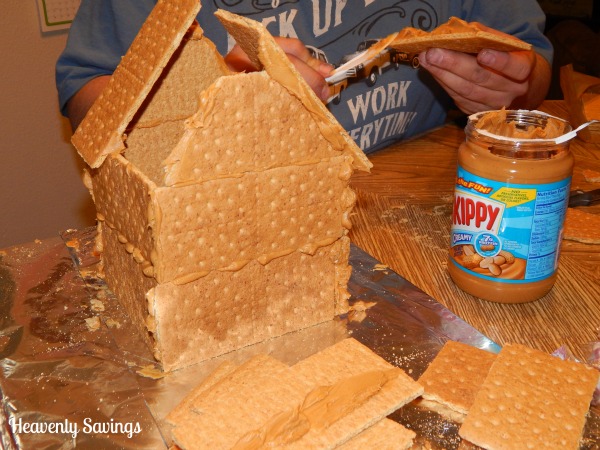 Directions: 
1. To get started to you will want to build your walls by spreading Skippy Peanut Butter on each side of your Honey Maid Graham Crackers to help them stick together. Start by making a square out of your crackers. You can choose to build a large house or a small house. The choice is up to you. We decided to stack two Graham Crackers on top of each other in a square to make our house big. We also carefully cut crackers to help hold the roof together. Before adding the roof you will want to make sure you have  enough Skippy Peanut Butter spread on the sides and back to help hold the Graham Crackers into place.
2. Once you have the basic structure of your house done you will just need to decorate it! Spread a little peanut butter onto each piece of candy and stick it where ever you want to on your Graham Cracker House!
3. Leave out to help add some festive cheer or eat it!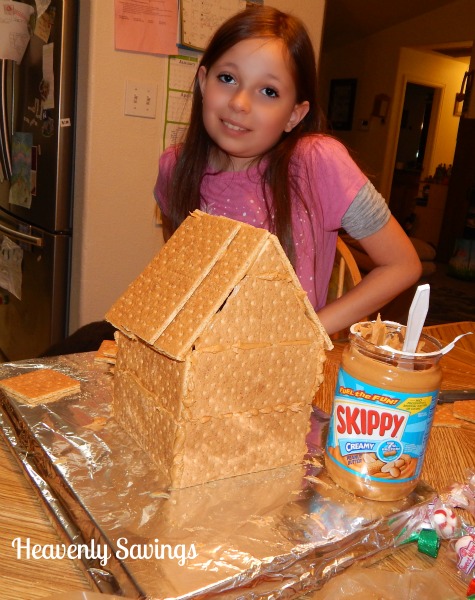 I love building with a Holiday House with Skippy and Honey Maid! The possibilities are endless and our houses look so different every year.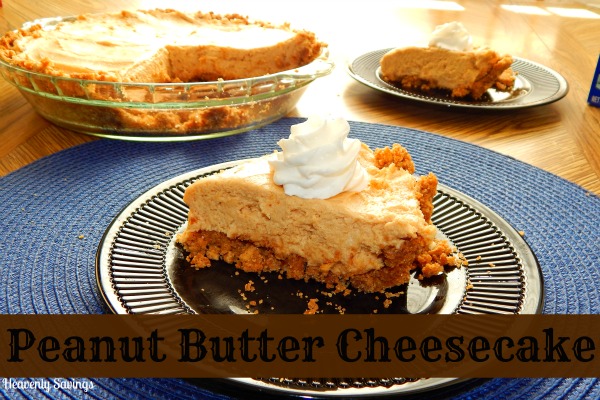 Skippy Peanut Butter Cheesecake Recipe
Ingredients:
1 Box Honey Maid Graham Crackers
1 Skippy Creamy Honey Peanut Butter
7 Tbs butter melted
1/3 cup sugar ( I used brown sugar but you can use white if you like)
1 tub pre-made cheesecake filling
Whipped Cream (optional)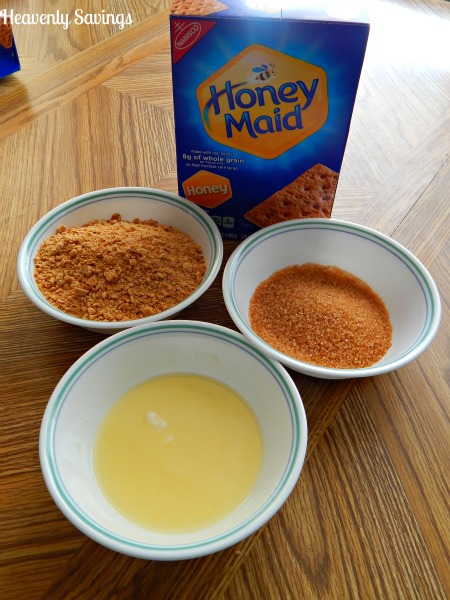 Graham Cracker Crust:
Directions: 
1. Crush 1 1/2 cup Honey  Maid Graham Crackers.
2. Melt 7 Tbs butter.
3. Mix crushed Graham Crackers, Sugar and Butter into a bowl until well blended.
4. Press Graham Cracker mixture into 8 or 9 inch pie plate.
5. Bake at 375 degrees for 8 minutes.
6. After baking let cool in refrigerator for at least 30 minutes before adding filling.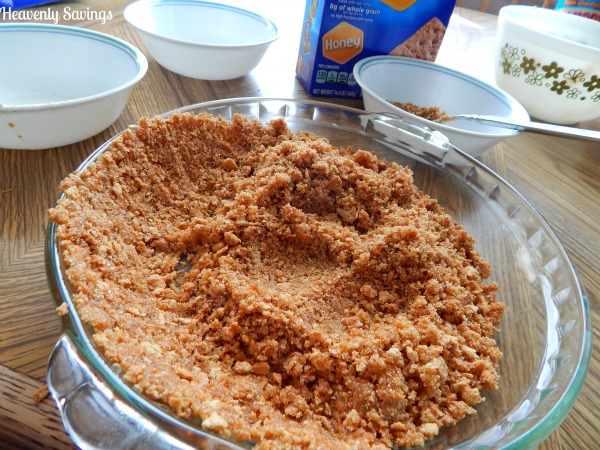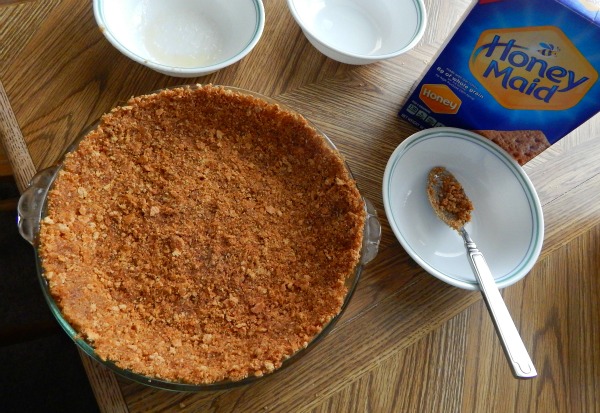 Cheesecake Filling:
I purchased the pre-made cheesecake filling for this pie and just added 1 1/2 Skippy Peanut Butter to the mixture. Mix well.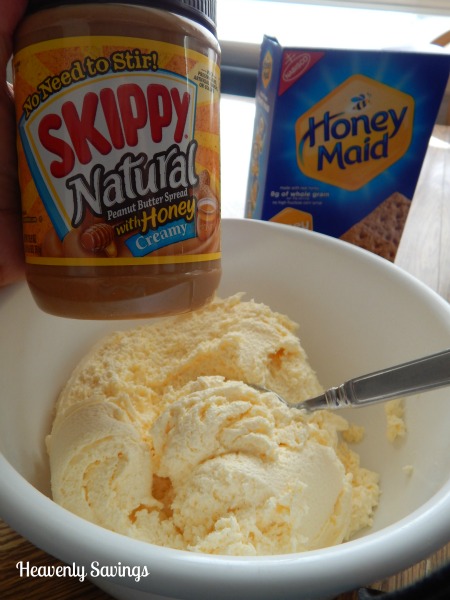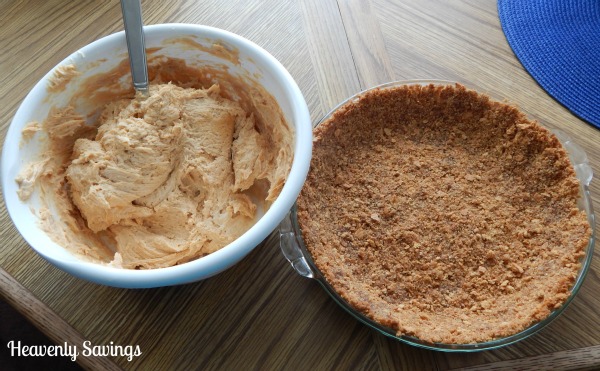 The pre-made filling helped make the Peanut Butter Cheesecake simple and delicious! You can also top it off with Whipped Cream if you like!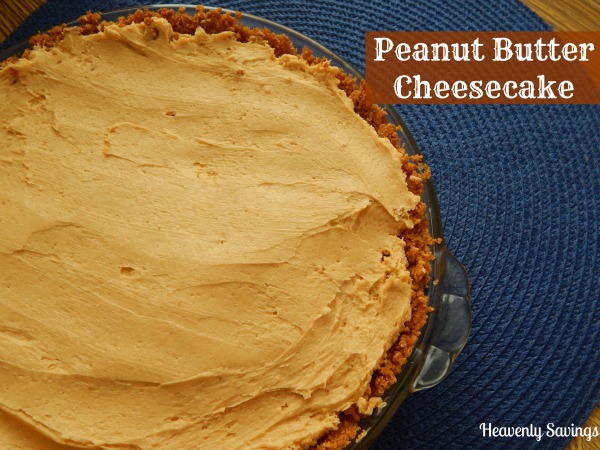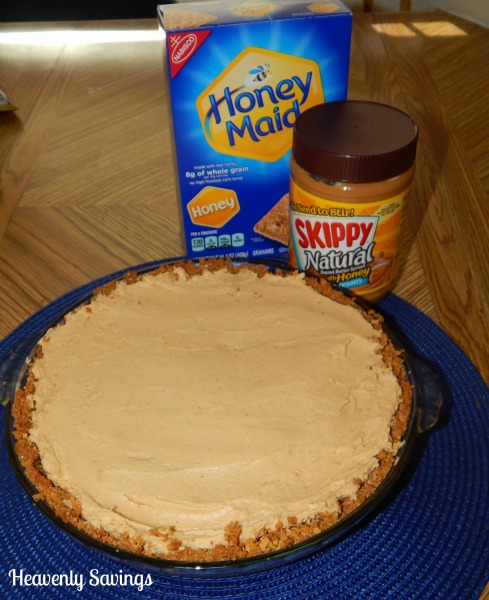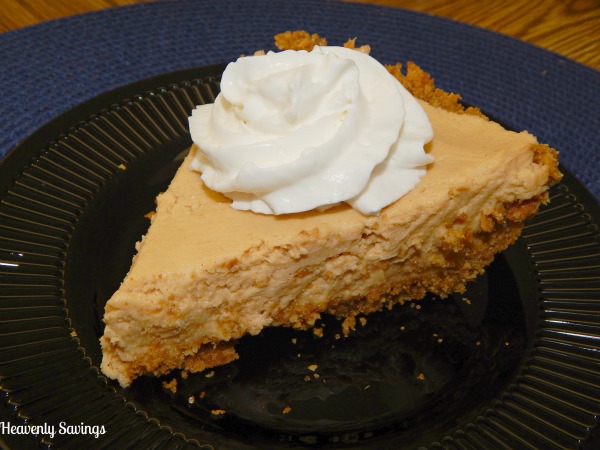 Also don't forget to print your $0.50/1 Honey Maid coupon good on any (1) Honey Maid Grahams (12.2 oz. or larger)