This shop has been compensated by Collective Bias, Inc. and its advertiser. All opinions are mine alone.
Host a Stress Free Dinner Party with Tai Pei + Firecracker Dipping Sauce!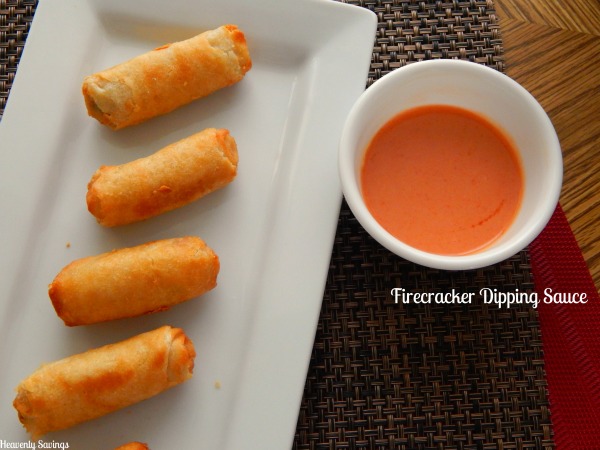 As most of you know I love hosting dinner parties for my friends and family. I enjoy having guests over and making memories with my loved ones. The only down fall to some of the parties is the time and stress of the cooking. There is already a lot that goes into planning, decorating, inviting…etc…. That is why when I host a party my "go-to" appetizers are Restaurant-Inspired  Tai Pei Egg Rolls and Spring Rolls! Thanks to #CollectiveBias and #TaiPeiGoodFortune I was able to put together a little Asian inspired dinner party for a few of my friends.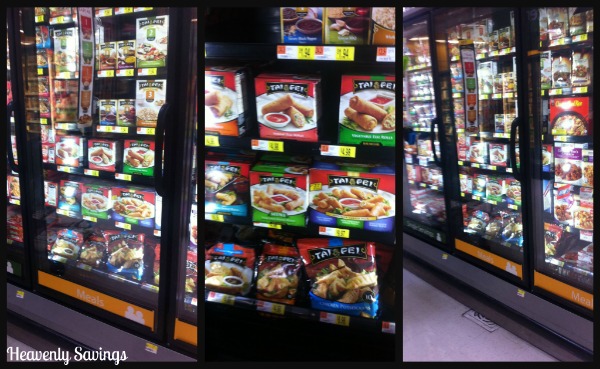 Before the party I made my grocery list and headed to Walmart. The Tai Pei Egg Rolls and Spring rolls are located in the freezer section of your local Walmart. I knew exactly where to go because we purchase these every single week. They are my husbands favorite food to pack in his lunches. Because of all the choices these Tai Pei Egg Rolls and Spring Rolls add a nice variety to what he eats every day!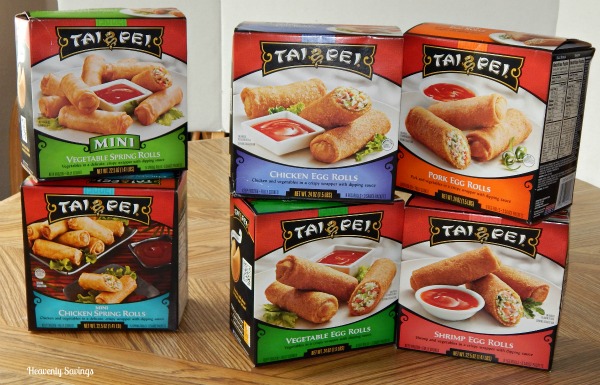 Since my family eats Tai Pei so often it was not surprise that the Tai Pei Egg Rolls and Spring Rolls were a hit at the party. Plus they were so fast and easy to prepare. I was able to focus more on the family, kids laughter, stories being told and the smiling faces around me…and less on the cooking! You can find the Tai Pei Egg Rolls in a variety of flavors including Chicken, Veggie, Pork, Shrimp and Mini Spicy Chicken. The Spring Rolls can be purchased in Mini Chicken or Mini Vegetable!  I really loved the mini sizes because they were already perfectly portioned for the dinner party. I also love that each box also comes with a tasty sauce that I could serve on the side or spread over the rolls before I served them! See how easy hosing a dinner party can be with Tai Pei?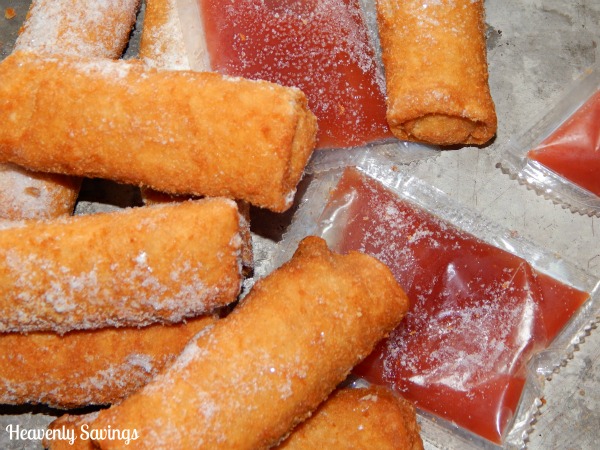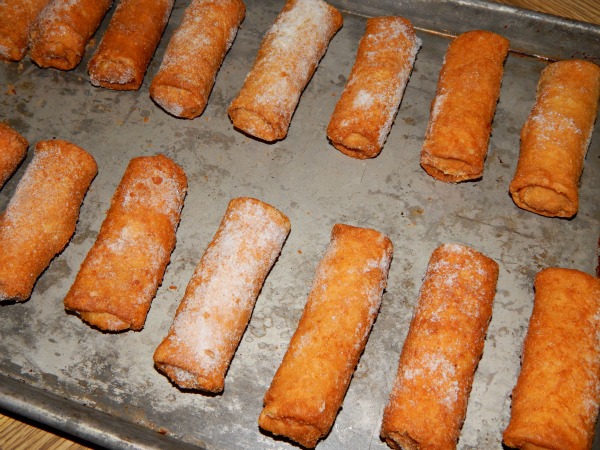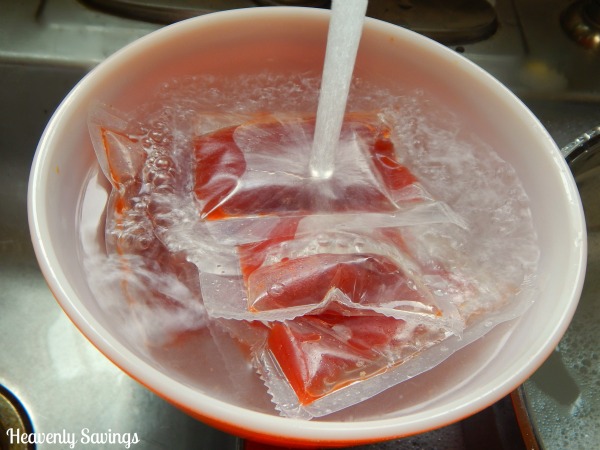 At my party I also decided to make a special dipping sauce that my husband loves. He calls it his Firecracker Sauce! It does have a kick to it but it is oh so good!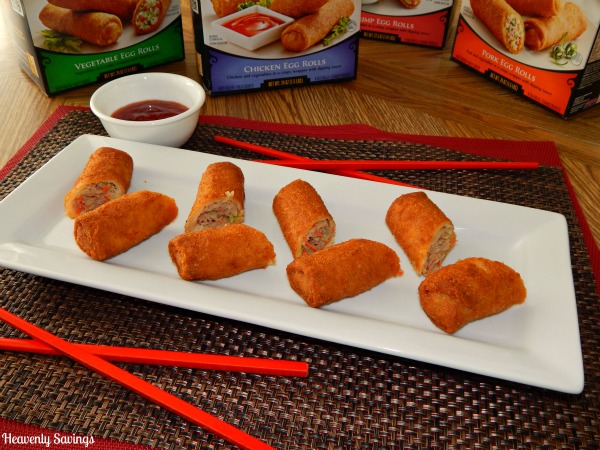 Ingredients:
Sauce packet out of Tai Pei box (Or 2 Tbs Sweet & Sour Sauce)
2 Tbs Asian Mayo (can use regular if that is all you have)
2 Tsp Sriracha
2 Tsp Rice Vinegar
Directions:
Mix all ingredients into small dipping bowl. Dip and enjoy!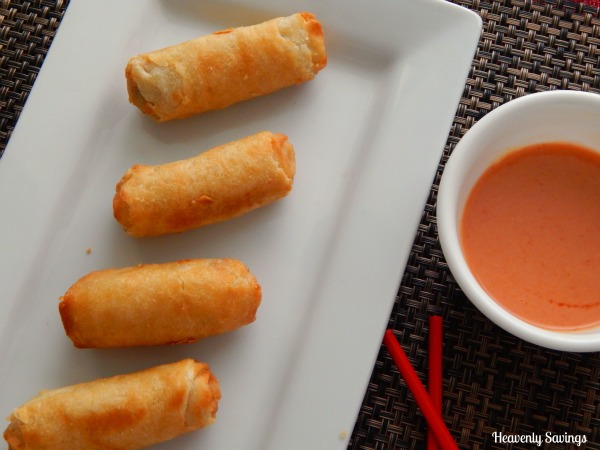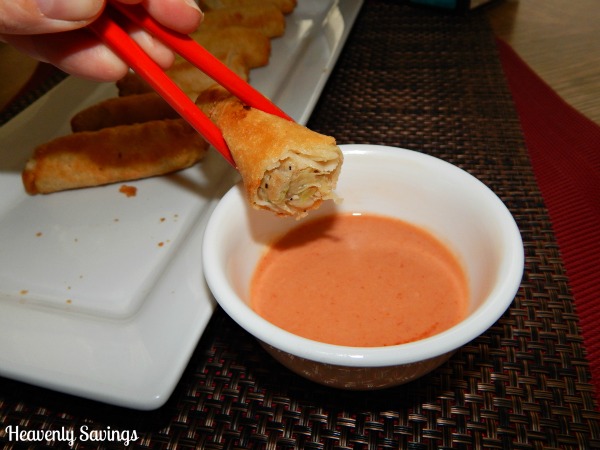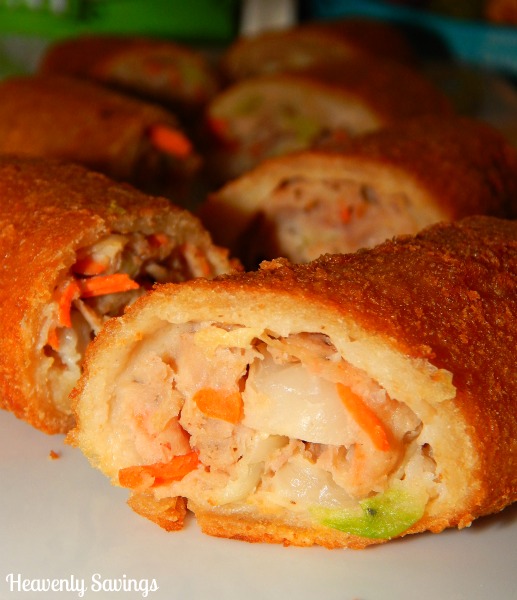 Even if you are not hosting a dinner party this holiday season you can still count on Tai Pei! I love to make a few egg rolls or spring rolls, slice them up and put them over rice. I then drizzle a little sauce over the top and enjoy a nice lunch!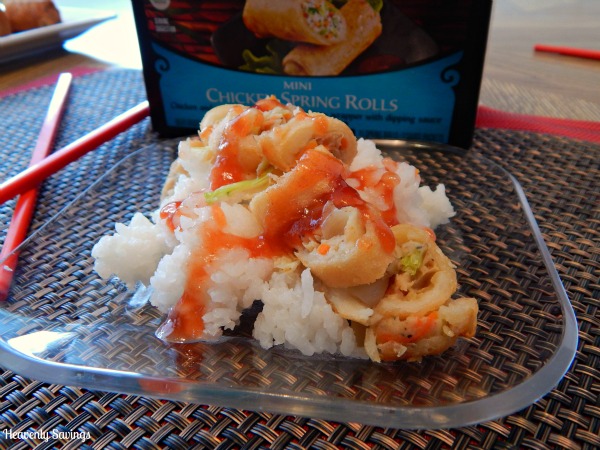 For more Tai Pei Food and Recipe ideas don't forget to hit them on on all their social media channels!
Please feel free to also check out this great ibotta rebate before you shop! It could save you some money!!