** I was provided product for the purpose of this review.
Wonderful Almonds & Wonderful Pistachios Make Wonderful Gifts!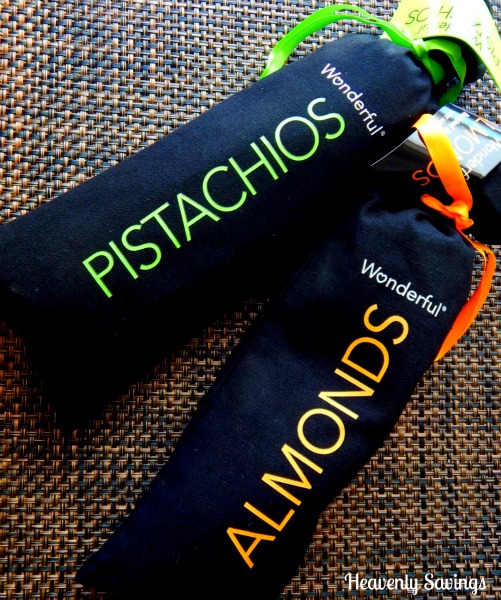 It never fails…I think I am done with all of my Christmas shopping but every year as I am putting together gifts I come up short. I love to bring gifts to every holiday party I am invited to, gifts to those around me who have helped me throughout the year and gifts to all my neighbors. That is why I am stocking up on Wonderful Almonds and Wonderful Pistachios. Nuts are always a hit and I know when I purchase Wonderful brand nuts I am purchasing the best.
Recently I was sent some Wonderful Almonds and Wonderful Pistachios for the purpose of this review. I was happy when these arrived. I noticed that each bag already had a stylish bag around the nuts that would make giving these as a gift super easy.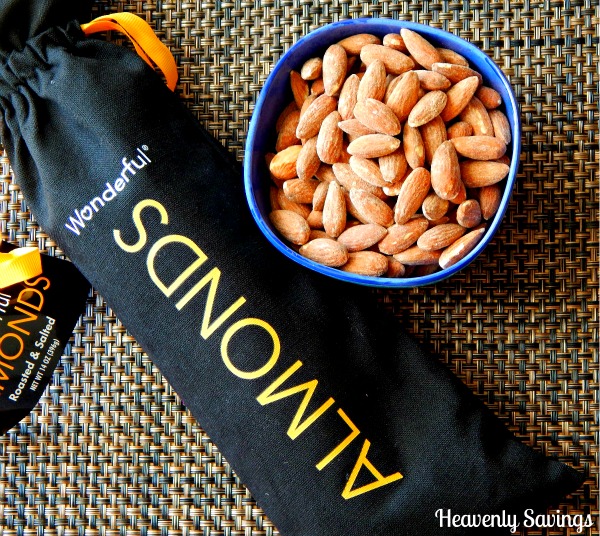 Wonderful Almonds –
Wrapped in a stylish bag you can choose from Raw, Roasted No Salt or Roasted and Salted. I received a bag of roasted and salted which are my favorites. These were honestly the best almonds that I have ever had. They make a great healthy snack and would also be a great addition to any cookies, breads or anything else you have in mind. The Wonderful Almonds are cholesterol free and are good for your heart health. I love keeping these almonds on hand for a quick and easy snack to help me with my weight management! I don't have to feel guilty when I snack on these Wonderful Almonds! Plus they are also Non-GMO and Gluten free!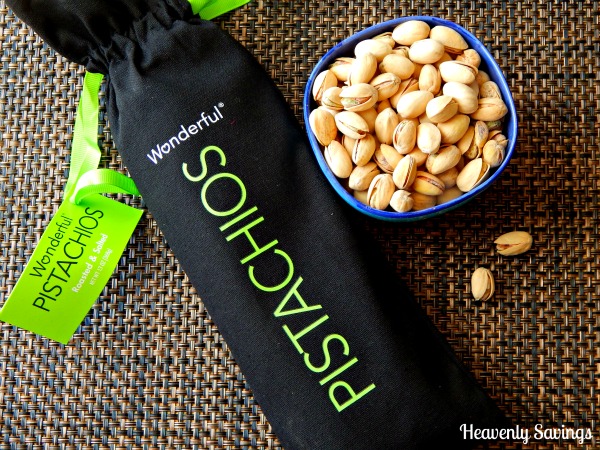 Wonderful Pistachios –
Pistachios are my favorite nuts. They were always a very special treat for me when I was growing up. I will never forget sitting on the couch and eating Wonderful Pistachios with my Dad while watching old westerns. They not only taste amazing to me but they also bring back so many wonderful memories. You can purchase Wonderful Pistachios in a variety of flavors including Roasted & Salted, Salt & Pepper, Sweet Chili, Roasted & Salted Shelled, No Salt and Lightly Salted.
These really do make great gifts for anyone. Like I said above I have purchased some of these handy bags full of nuts so that I can hand them out at dinner parties and to other friends and family members. Why not put a smile on their face with something they can enjoy this year?
Don't forget to stop by Wonderful Pistachios web site and print your coupon now!