This article is sponsored by Daisy Brand
Healthy Salad Dressing Replacement + Recipe with Daisy Brand Cottage Cheese!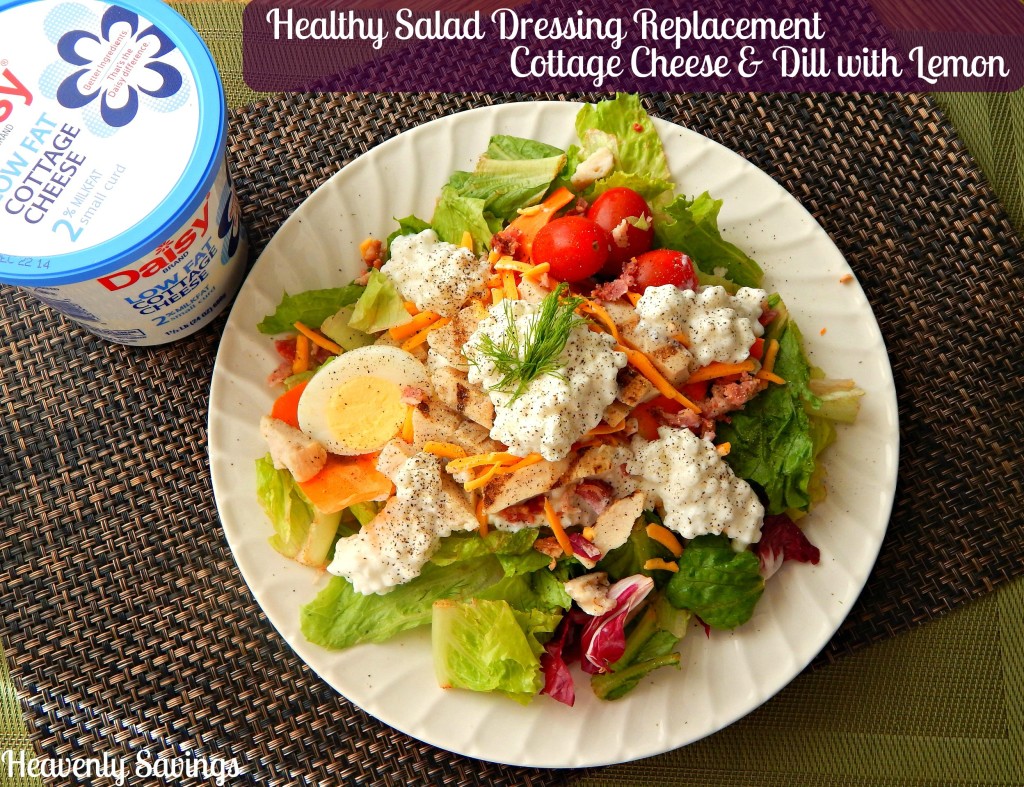 I purchase Cottage Cheese every time I go to the grocery store. Because of it's versatility Daisy Brand Cottage Cheese has become a staple in my home. My husband loves to put it in his lasagna, my daughter eats it plain or with fruit and I love it as a salad dressing replacement. I must admit that growing up I had never thought to put Cottage Cheese on my salads. But when I was attending my local Colorado high school we had an awesome salad bar in the lunch room. Every day my friend Kayla would put Cottage Cheese on her salad. I found this intriguing and one day she convinced me to give it a try. From that moment I was hooked! Instead of topping my daily salads with high calorie salad dressing I started using cottage cheese with a little salt and pepper! It was a quick and easy swap that allowed me to get more of the healthy protein that I needed!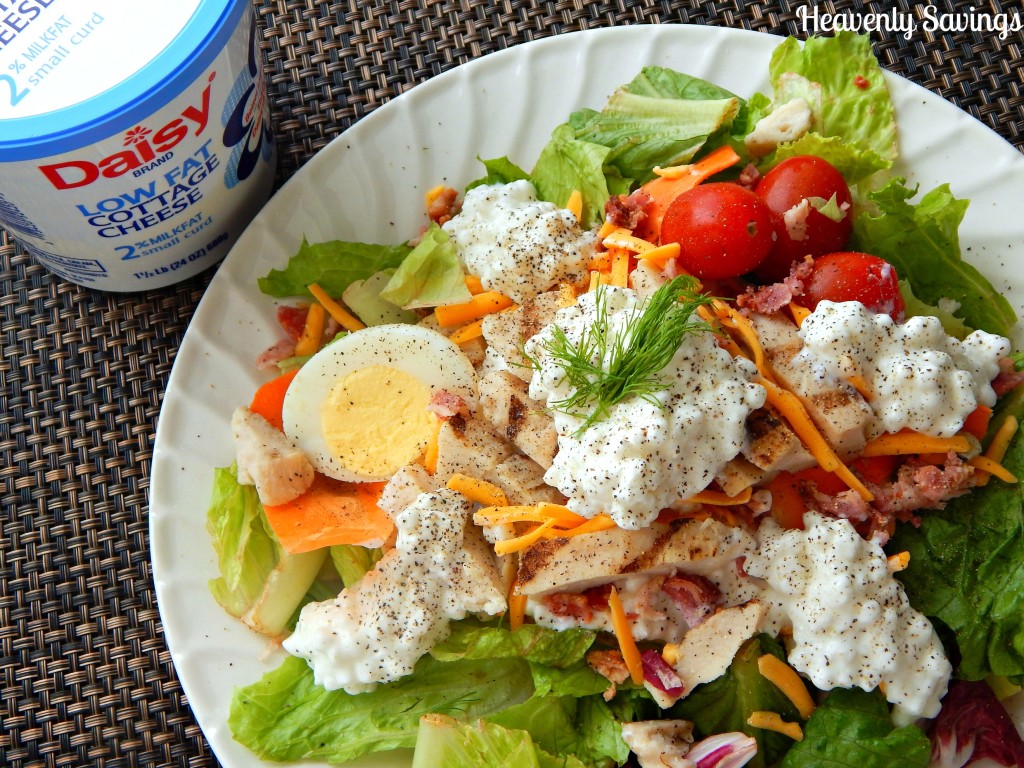 Now that I am grown I still love my daily salads for lunch. In fact my daughter and I eat them at least 4 times a week. I have shared with my daughter my love of topping my salads off with cottage cheese instead of dressing and she loves it as well!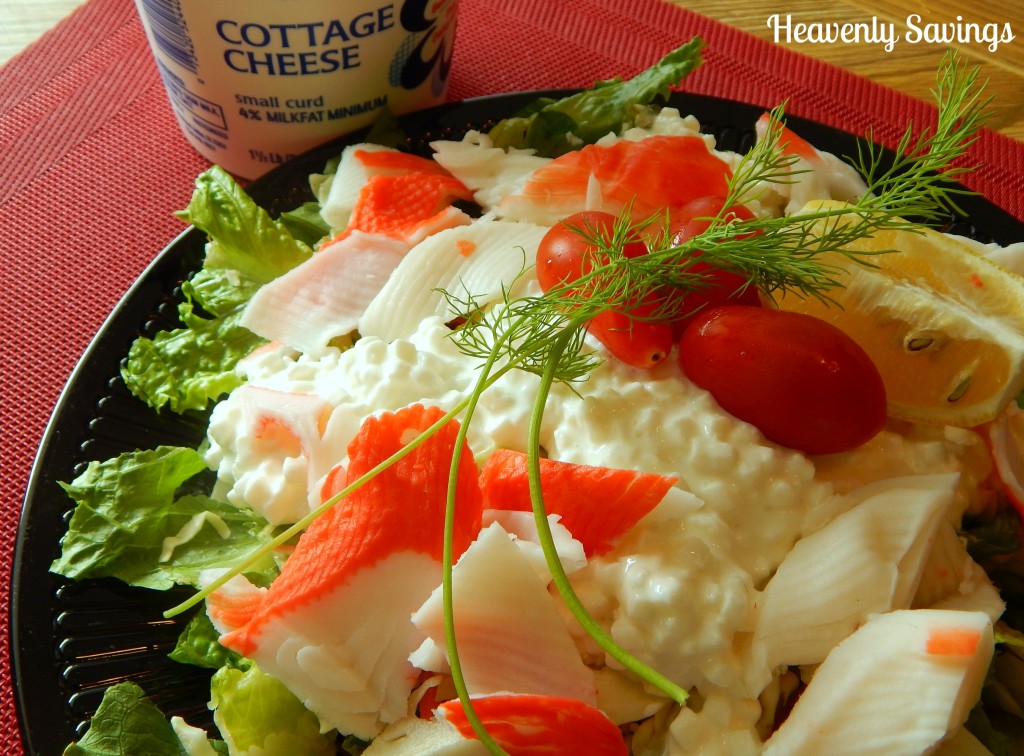 It does not matter what type of salad you make. We love toppings like bacon bits, imitation crab, chicken, cheese, tomatoes, eggs and croutons! Cottage cheese is the perfect addition no matter what. Some days we will add the cottage cheese by itself or with salt and pepper and other days we will add  some fresh cut dill and lemon juice! See how versatile cottage cheese can be? That's why we love it!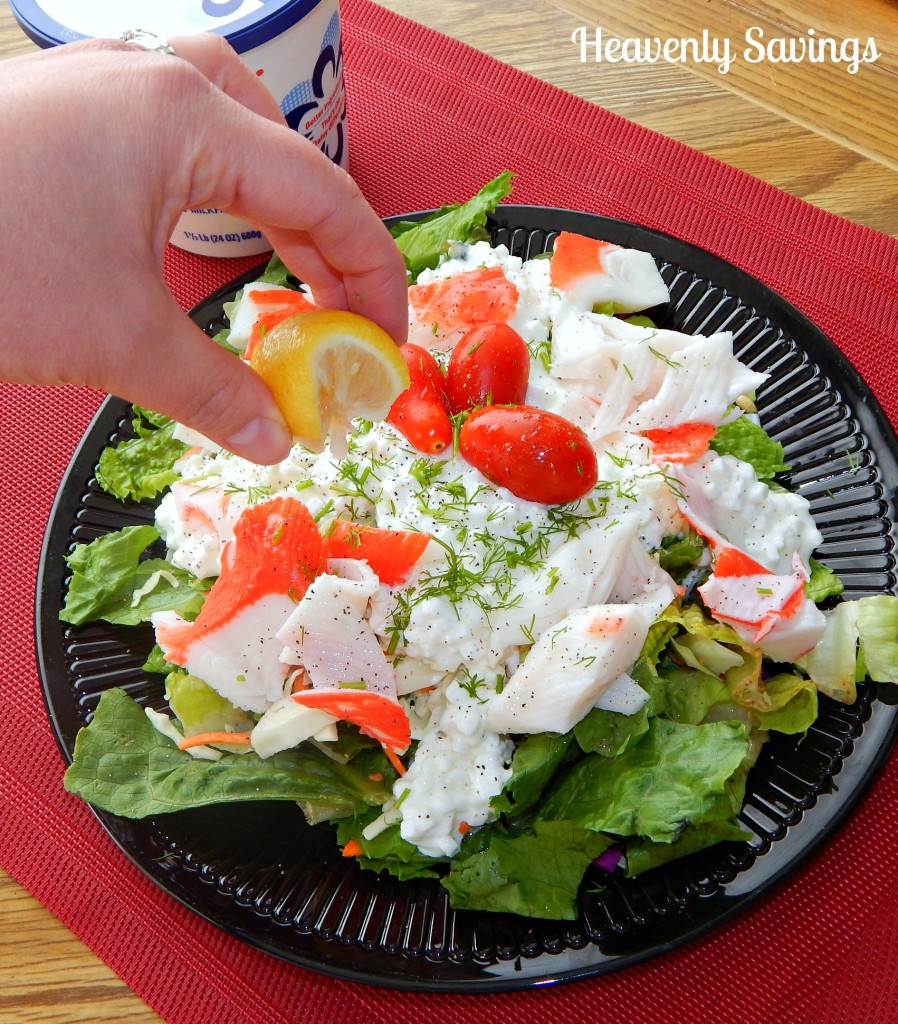 Want to try out some great Cottage Cheese & Dill with Lemon Dressing for your favorite green salad? Check out my recipe below!
Cottage Cheese & Dill with Lemon Dressing!
Ingredients:
1 Cup Daisy Cottage Cheese (original or low fat)
1/4 fresh cut dill (chopped)
1/4 fresh squeezed lemon juice
Directions:
Stir together and serve over your favorite green salad!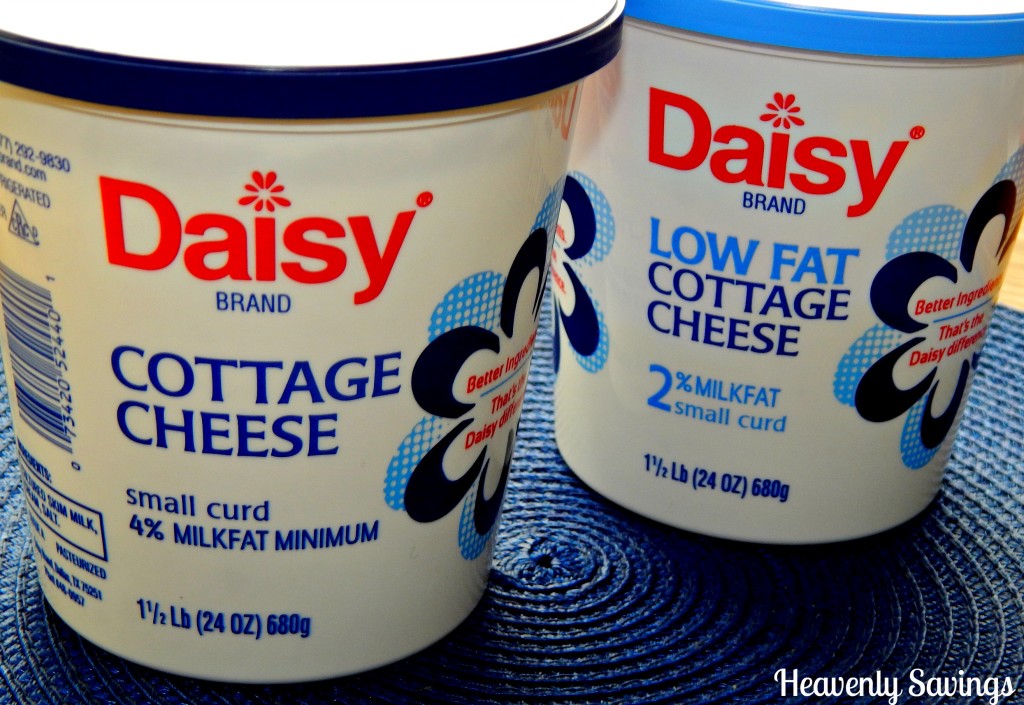 Why choose Daisy? Did you know that Daisy Cottage Cheese has none of the additives and preservatives that can be found in other brands? Daisy Cottage Cheese is made with only 4 ingredients which allows me to know I am getting the best for my family! Plus with 13g of protein for every 1/2 cup…how can I go wrong?
Want more recipe ideas using Daisy Cottage Cheese? Check out their web site here for recipes and more information about Daisy Brand Cottage Cheese!