** I was provided with product for the purpose of this review. However, my own opinion was used and not influenced in any way.
Halloween Monster Mouths!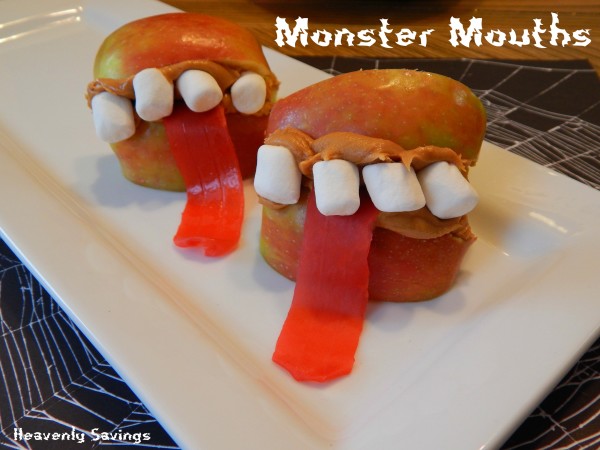 I always have a house full of kids and I love making fun items with them for the holiday's! Recently the kids had a week long Fall Break which allowed us to spend a whole week doing nothing but fun crafts and recipes to get us in the Halloween spirit! One of the treats that the kids decided to make were Halloween Monster Mouths! These were not only a hit with them….but I loved them because they were healthy! Oh and did I mention super easy to make? Check out the recipe and instructions below!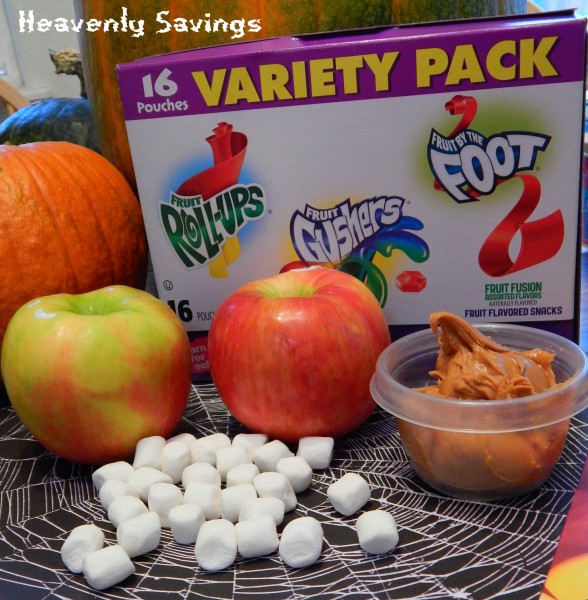 Ingredients:
Sliced Apple
Betty Crocker Fruit By The Foot – any color
1/2 cup peanut butter
about 20 marshmallows ( or you can use Fruit Gushers to mix it up)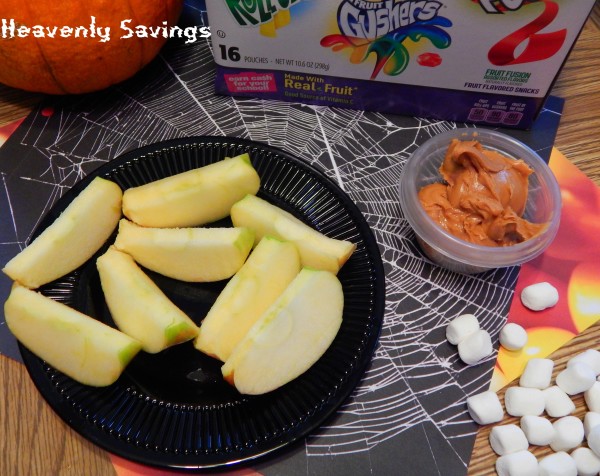 Directions:
1. Spread peanut butter on two apple slices.
2. Take about 4 inches of a Betty Crocker Fruit By The Foot slice and place over one of the peanut butter sides of the apple so that it will look like a tongue.
3. Place two apple slices together with peanut butter sides facing each other. Make sure that the skin of the apple is facing outward so that it will look like the monsters lips.
4. Put a few marshmallows around the peanut butter and tongue to look like teeth.
5. Eat and enjoy!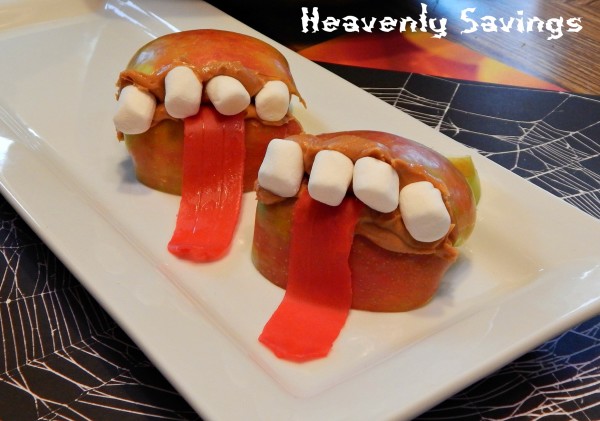 As you can imagine the kids could not get enough of these! They have begged for them every day this week!
There are so many great ideas you can do with the Betty Crocker Fruit Flavored Snacks! You could even change out the marshmallow teeth for Fruit Gushers! That could be fun and interesting!
What other fun Halloween treat ideas do you have using Betty Crocker's Fruit Flavored Snacks?