Gorton's Artisan Fillets
Part of my New Year's Resolution this year was to eat less junk and more healthy food. This included cutting down on my red meat intake and eating more fish. Thanks to Gorton's I have not broke my resolution yet!
When I was a kid my parents never purchased frozen fish. We went fishing constantly as a family and always had fresh trout for dinners. This is something that we still do as a family but living in Colorado there are just some fish that we can't catch in our local waterways. Because of this I have been branching out with my dinners and making more fish that is purchased from the store. Recently Gorton's came out with some new Artisan Fillets and for the purpose of this review Gorton's sent me some product coupons so that I could try them out.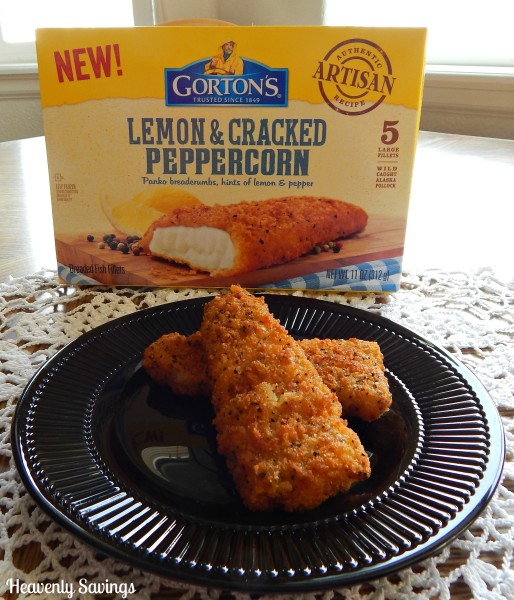 I have never tried Gorton's fish before. I know that might sound crazy to some of you since Gorton's has been around for so long. But, I really had never tried them. As I went to the store to purchase the fish fillets I did not know what to expect as far as what flavors of fish they had or what the price would be on something like that. To be honest I expected to see a high price listed next to the fish since it is seafood which generally is pricy. But to my surprise they were very affordable. I quickly learned that I could have been feeding my whole family breaded fish fillets for dinner for a fraction of what I expected to pay.
My husband and I looked through all the different flavors of Gorton's Fish and we could not make up our minds as to what we wanted to try with the coupons that were provided….so we ended up purchasing one of everything! When we got home we decided to try out the Garlic & Italian Herb which is one of the new artisan flavors!
The fillets were very easy to cook as we just had to put them in the oven. The baking time was also much faster then I anticipated and in just 20 minutes we had a delicious meal!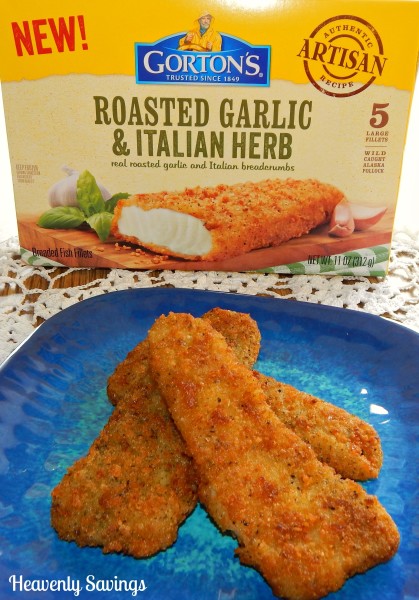 I loved the flavor of all the Gorton's fish fillets my husband and I purchased that day. It has been 3 weeks since we went shopping for the Gorton's fillets and since that day we have had Gorton's at least twice a week. We are in love. The breading is crunchy and the fish has great flavor. We can't get enough.
If you are looking for healthy options for your family that wont break the bank then checkout Gorton's Artisan Fillets! They really are a quick and easy meal your family will enjoy!