This is a Fashionista Event Opportunity, and is hosted by Still Blonde after all these YEARS and Modly Chic.  
Monroe And Main Mother's Day Review & $108 Package Giveaway! Ends 5/04/14!  #MMBloggerSpotlight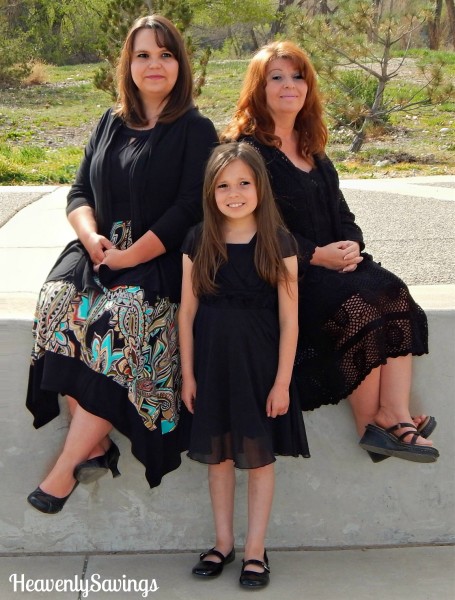 Mother's Day is just around the corner and this year I wanted to make sure that I did something special for my Mom. My Mom is always complaining to me that we don't get enough pictures together and so I thought that this year it would be really fun to get all dressed up and take some nice pictures together. Thanks to Monroe And Main my Mom and I were able to get some really beautiful dresses and take some photo's together. We even decided to add my daughter to the pictures to get some nice 3 generation shots!
For these pictures I chose the Monroe And Main Paisley Flutter Dress and my Mom chose the Hand-Crocheted Jacket & Dress. We both could not wait for the dresses to arrive. I knew from my past purchases with Monroe And Main that the dress would fit like a glove. Their measuring chart has always been right on the ball and I know that each time I order from them my clothing will fit perfectly.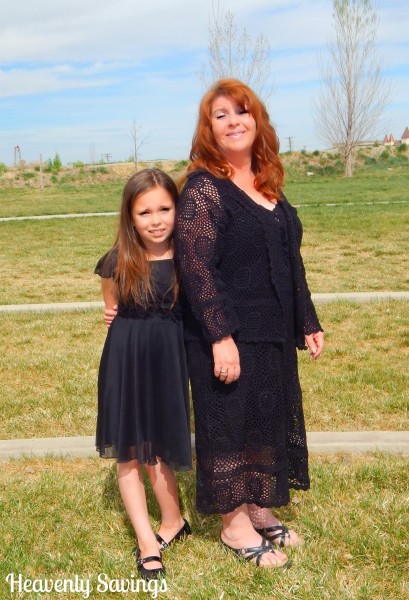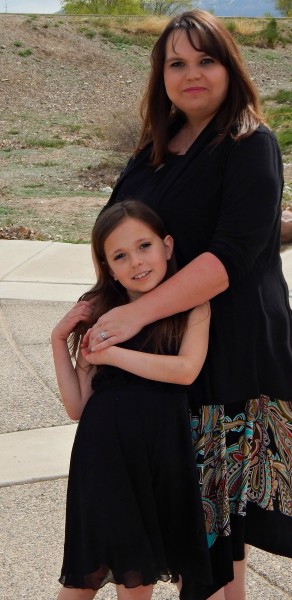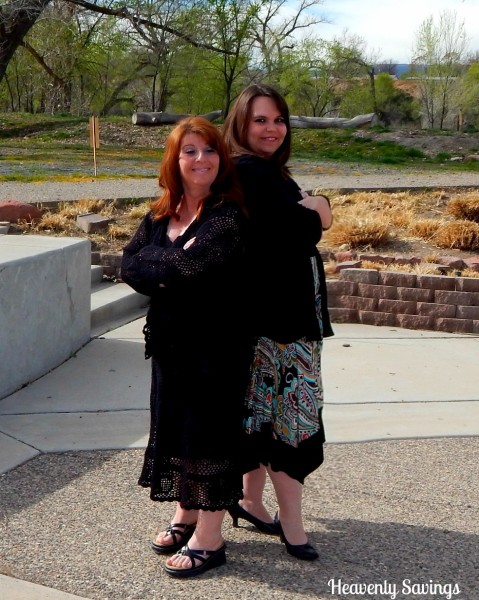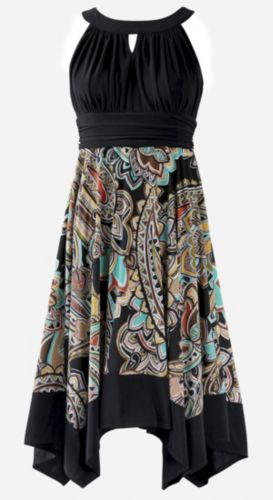 My Thoughts –
I love the bold patterns and colors in the bottom half of this dress. I also love the cut. It is super cute and can be worn in a variety of ways. I have always flocked to dresses that are black but I have been hoping to find something that would also have a spring/summer feel to it. That is exactly what I got with this stunning Monroe And Main Paisley Flutter Dress.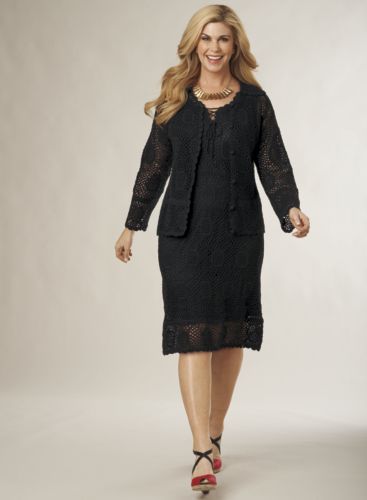 My Mom's Thoughts –
I have never owned anything from Monroe And Main before but once I seen the Hand-Crocheted Jacket & Dress I knew that I had to have it. I love the lace effect of the dress and the quality is amazing. I like that I can wear the dress with or with out the jacket. I also found the dress to be very comfortable and it is something I could wear all day long without any issues. I was unsure about the lace and was hoping it would not be itchy! It's not!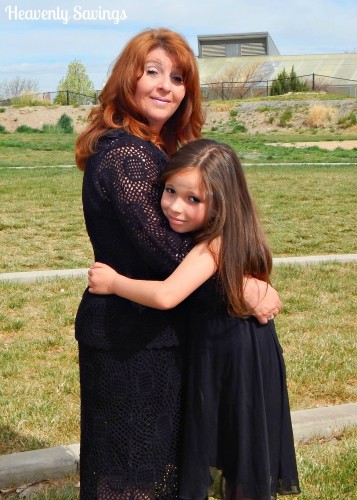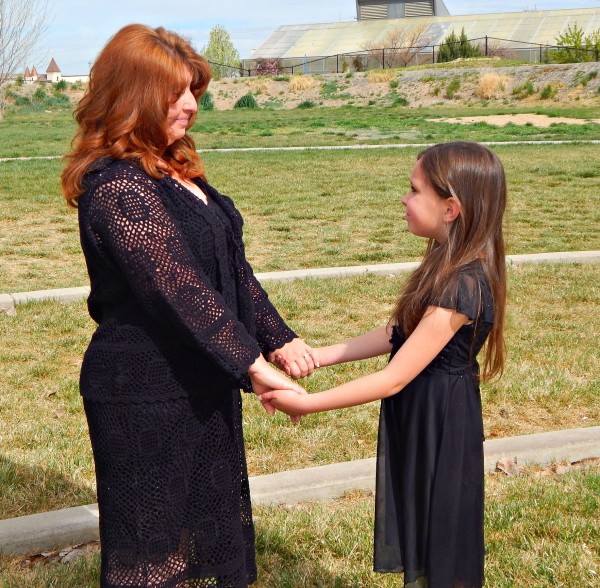 Monroe And Main is a company that I know and trust. I know that whatever I order from them is going the be the best quality. If you are on the lookout for the perfect Mother's Day gift for your Mom this year then I recommend you check into Monroe And Main. They have so much to offer and I am sure you will be able to find lots of items your Mom would love!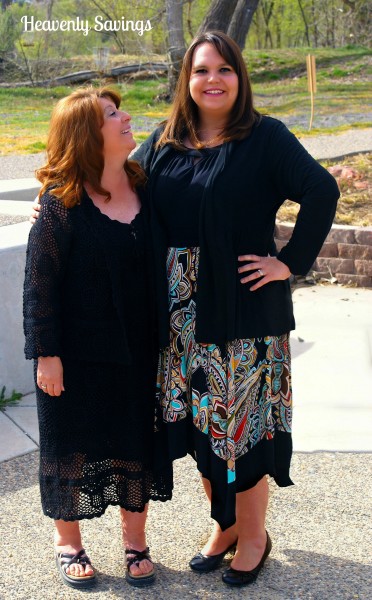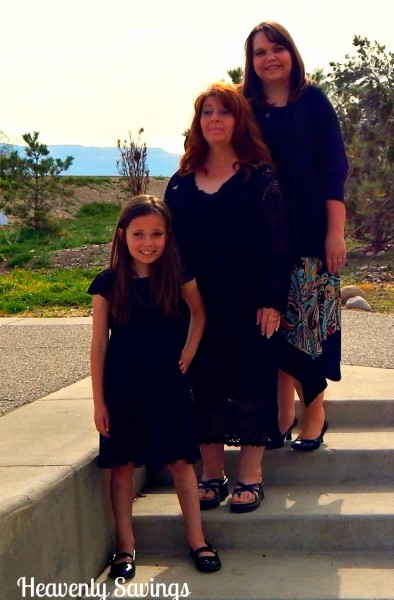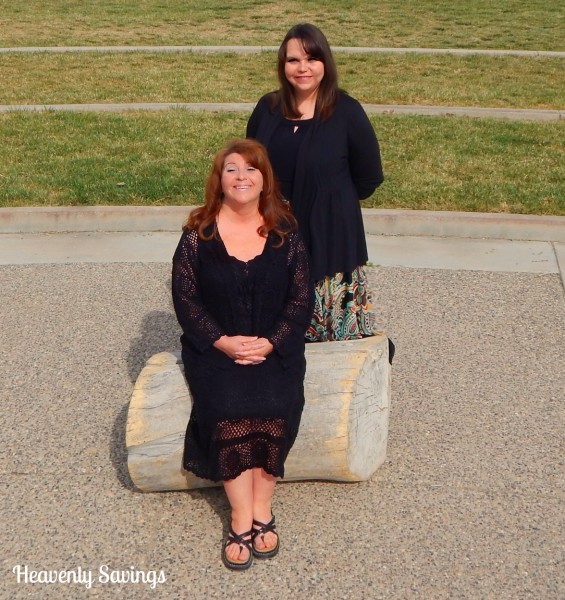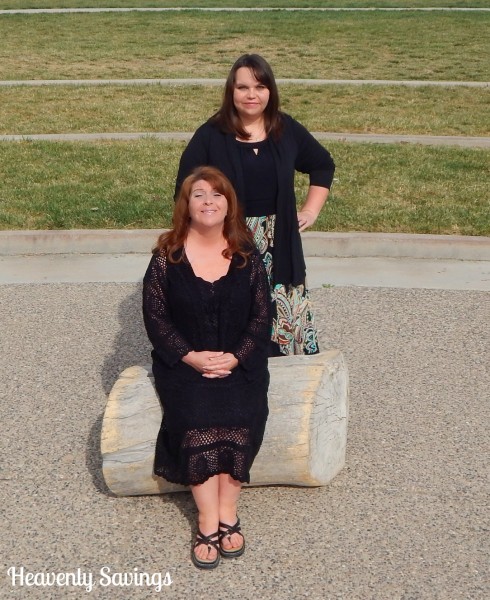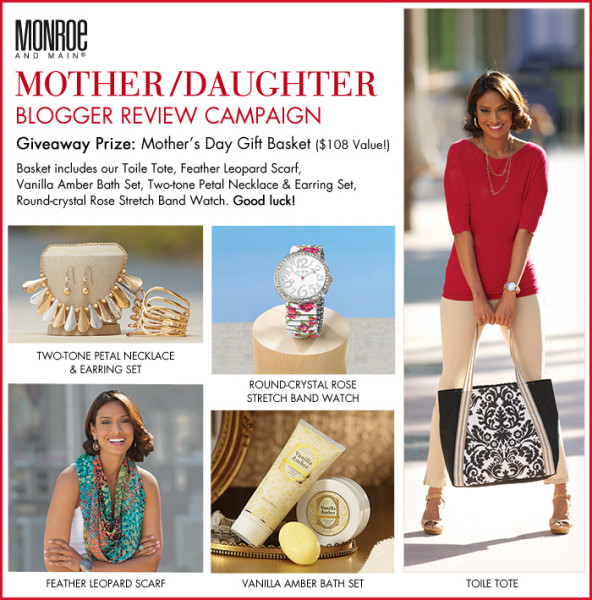 How would you like to win an amazing Monroe And Main prize package in celebration of Mother's Day? I am happy to say that one lucky U.S. reader will be able to do just that! Good Luck!
GIVEAWAY ITEMS: Toile Tote, Feather Leopard Scarf (one of Shelley's faves!), Vanilla Amber Bath Set, Two-Tone Petal Necklace & Earring Set, Round-Crystal Rose Stretch Band Watch
Want more chances to win? You can enter at all 15 Blogs! Stop by and check out their fun Mother/Daughter photos and enter today! Good Luck!