Flower Lotion Bars DIY Mother's Day Gift Idea
Mother's Day is just around the corner. This year I have decided that handmade will be much funner then store bought. I have decided that I am going to bring a relaxing spa day right to my Mom's home. I will be putting together a basket of home made items like home make lotion, soap, bath & body scrub and more!
If you think your Mom will love some home made items as well then you won't want to miss out on making these amazing Flower Lotion Bars!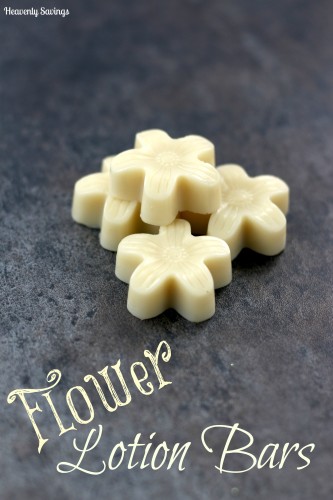 Ingredients:
Equal Parts of the following:
Shea Butter
Bees Wax
Almond, Olive or Avocado Oil
Directions:
Melt shea butter and beeswax in a double boiler. If you do not have a double boiler, fill a pot with water and place a glass bowl that is a little smaller on top of the pot, ensuring that the water does not touch the bottom of the glass bowl.
Once the sea butter and beeswax has completely melted, add in the oil of your choice.
Pour into a mold (silicon molds are the easiest for removal), and allow to cool completely.
Once completely cooled, remove from mold.
To use:
Let your body heat gently melt the bar between your hands and rub into dry skin.
*Shea Butter can get grainy if it gets to hot. To avoid this, melt your butter and wax on a low setting.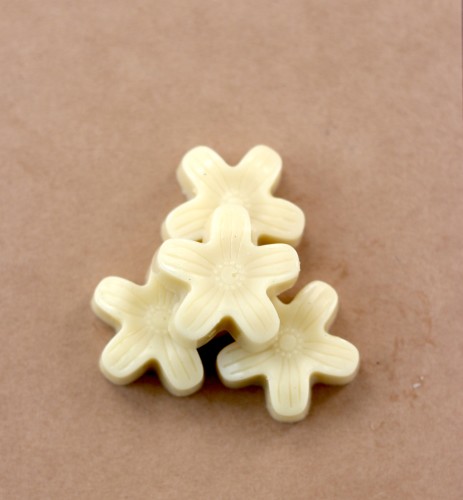 I love the idea of the Lotion Bars because they are great for on the go use. I can keep them in my purse and use them whenever I like. They also smell amazing and leave my skin nice and soft. Plus these are easy to make and the kids will have a blast helping out! My daughter can't wait to make these for Grandma to give to her this coming Mothers Day! Enjoy!
Do you have a favorite home made personal care item? Do you make your soap, body wash or shampoo? I would love to know!