Marble Mania From The Learning Journey Review & Giveaway Ends 5/13/14!
I loved playing with marbles when I was a child. I remember trying to set up different marble mazes and building contraptions for my marbles to go through. Recently thanks to The Learning Journey I was sent a fun Techno Gears Marble Mania Quest for the purpose of this review.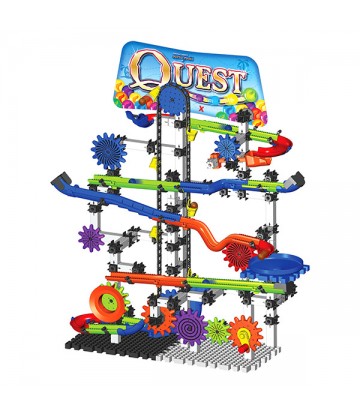 The Marble Mania Quest arrived at the perfect time….spring break. It was day 3 of spring break and my home was filled with children who thought that they were bored. I was so tired of hearing them complain that there was "Nothing to do".
Luckily my husband also took off the whole week of spring break and he was home when the box arrived. I handed him the box immediately and told him to have fun putting it together. As soon as he opened the box the kids screamed with joy and ran over to help him.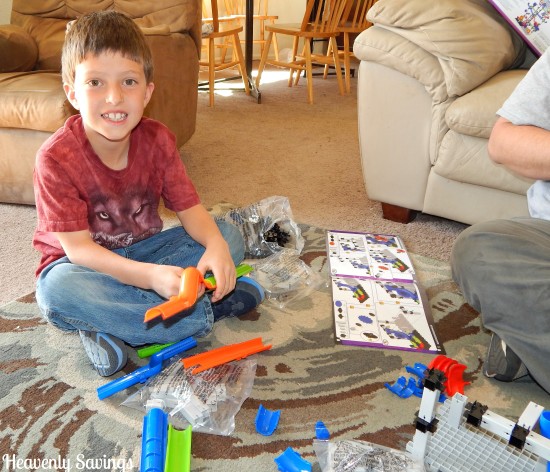 In the Techno Gears Marble Mania Quest there are more then 200 pieces so it took the kids who were "helping" and my husband about an hour to assemble the Marble Mania Quest. I am sure that without all the "helping hands" it would not have taken him as long..but they had fun so it's ok.
The Techno Gears Marble Quest is so much fun for the kids. After it was assembled they each took turns sending their marbles down the course. There is even a lever that turns at the bottom that allows a chain and bucket to pick up your marble and bring it back to the top. I loved this feature. The kids played with this Techno Gears Marble Quest all spring break long.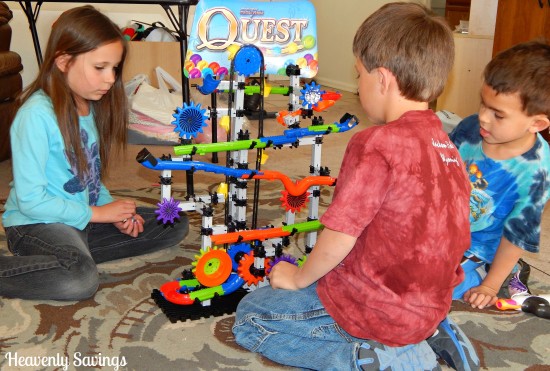 The Learning Journey has a variety of educational toys like this Marble Mania Quest. It is a site filled with fun items your kids will not only enjoy but will learn from.
How would you like to win this fun Marble Mania Quest? I am happy to say that one lucky US reader will be able to do just that! Good Luck!