Easy Earth Day Upcycle: No Sew Dish Towel Tote Bag

With Earth Day approaching, why not think about reducing your carbon footprint? A great way to create less waste is by using reusable shopping bags as opposed to disposable ones. It is easy to make your own tote bags, in fact, take a peek below and see how simple it is to craft your own using a handful of dollar store materials. This dish towel tote bag tutorial is easy to follow, and you don't even need to sew a stitch. Take a peek!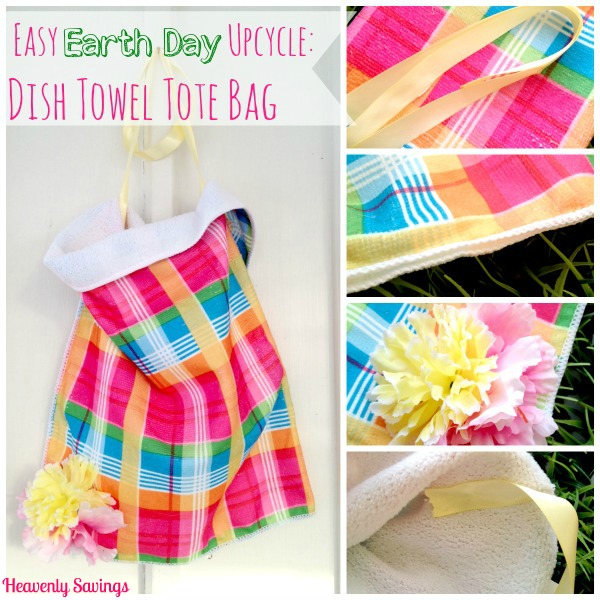 Dish Towel Tote Bag Tutorial
Supplies needed:
Dish towel
Sturdy ribbon
Silk flowers
Hot glue, glue gun
We were able to find all of these items at our local dollar store. Choose a dish towel that has a print you love, along with silk flowers that coordinate with it.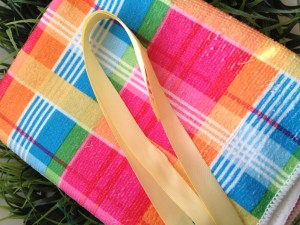 Directions:
1. Begin by laying the towel flat on a flat surface. Fold it in half.
2. Apply some glue to the edges, specifically where the edges meet. One side will already to closed since that is where you folded it. You will want to run glue along one short end of the towel and one long end.
3. Press the edges together until the glue is dry.
4. You will notice now that one end of your towel is still open. This will be the opening of your tote bag. Fold it over so you have a 1 inch or so hem around the top.
5. Cut a length of ribbon and glue it to the inside of the towel. Look for the side seams of the tote bag and glue it directly on those seems.
6. Remove a few blooms from your silk flower stems. Apply a generous amount of glue to the back of them. Press them to the bottom corner of the bag and hold until adhered.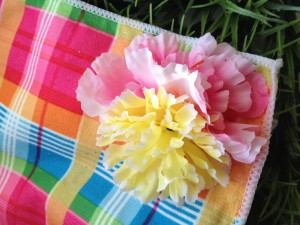 Once your bag is dry, it is ready for use! The hot glue is stronger than you may think, allowing you to carry all sorts of items in your easy upcycled tote bag.
Gather your supplies and give this Earth Day craft a try! It is a fun, frugal way to get into the spirit of Earth Day while eliminating the need for disposable shopping bags.