I am a member of the Collective Bias®  Social Fabric® Community.  This shop has been compensated as part of a social shopper amplification for #CollectiveBias  and its advertiser
Creative Deviled Egg Ideas For Easter Using Kraft Fresh Take Meal Kits! #FreshTake #CollectiveBias
I have had Deviled Eggs every year for Easter for as long as I can remember. Each year my entire extended family gets together and without fail you can bet that I will be bringing Deviled Eggs, my Grandma will be bringing Jello Salad, my Aunt brings Crab Dip and my Dad will be making an Eclair Cake! The four of us have perfected our recipes so well that the family would not know what to do without these family get together staples!  This year I decided to put a twist on my deviled eggs. As I am writing out my Walmart shopping list I have come up with two sure fire deviled egg recipes that I know the family will love. I am thinking this years deviled eggs will have two distinctly different flavors. One will be Artichoke Pesto Deviled Eggs and the other will be a Southwest Deviled Eggs.  Both recipes only have two things in common…eggs and because I love the Fresh Take Meal Kit I am going to also use Kraft Fresh Take!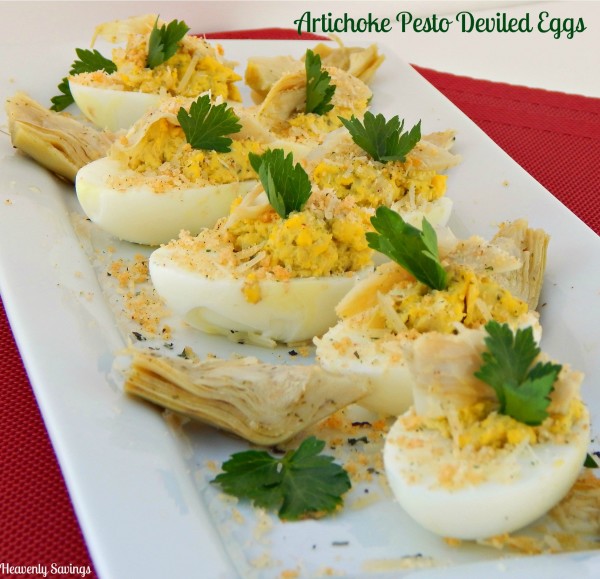 Italian Style – Artichoke Pesto Deviled Eggs
1 Dozen Hard Boiled Eggs
2 Tbs Basil Pesto
1 Tbs Miracle Whip
8 finely diced artichoke hearts
4 more artichokes thinly sliced
1/4 c Kraft Italian Parmesan Fresh Take Crumbles
12 sprig leaves of Italian Parley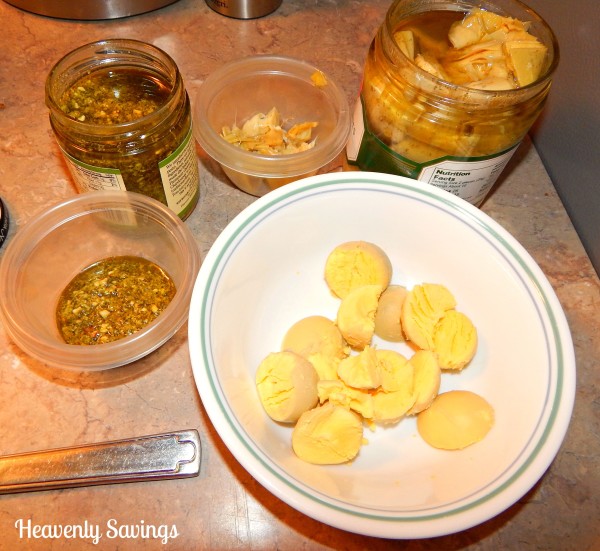 Directions:
1. Slice Hard Boiled Eggs in half and pop the yolks out of the eggs into a separate bowl.
2. In a bowl combine Pesto, Miracle Whip, Artichoke Hearts, and 2 Tbs Kraft Italian Parmesan Fresh Take Crumbles.
3. Mix all ingredients well with a fork (it helps to mash the yolks).
4. Once mixed place 1/2 tsp of yolk mixture back into each egg slice.
5. Top with thinly sliced artichoke hearts, Parsley Sprig and rest of Fresh Take Crumble mixture.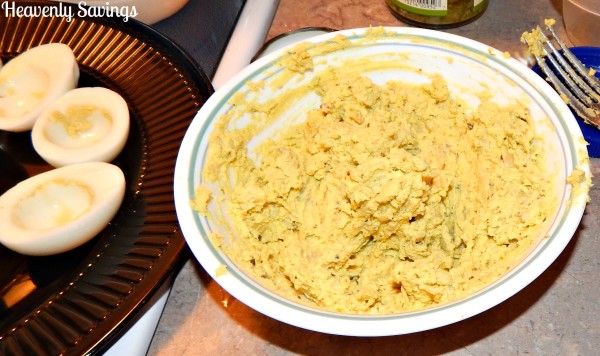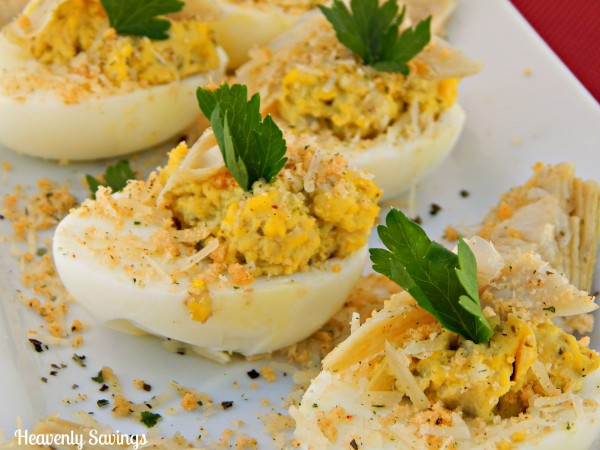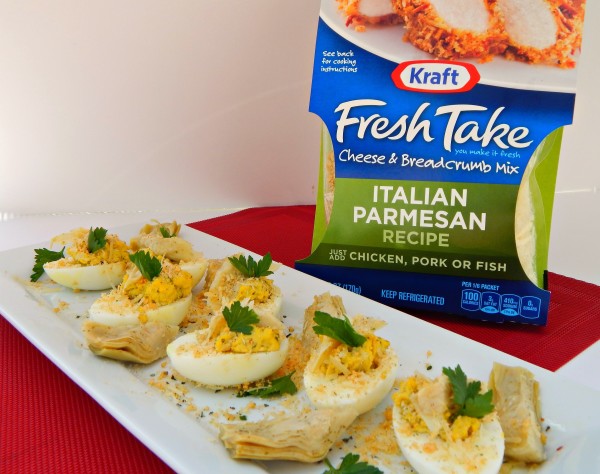 I am a sucker for artichokes and adding the Italian Parmesan Fresh Take made the flavor pop! These eggs were a huge hit with my immediate family as I was preparing them. I did not even finish taking photos before they started eating eggs of the plate! I can't wait to bring these to Easter Dinner!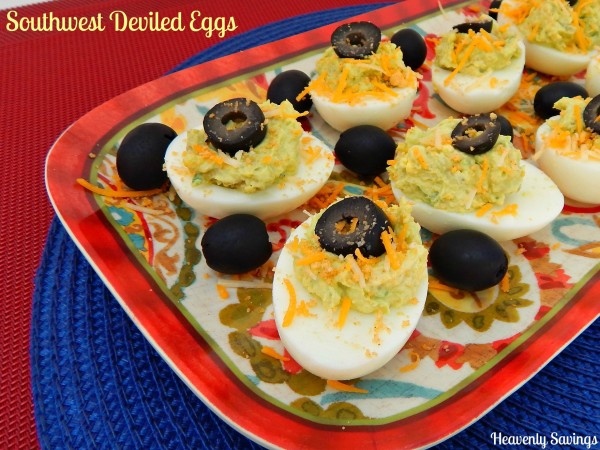 Southwest Deviled Eggs
Ingredients:
1 Dozen Hard Boiled Eggs
1 large avocado
2 TBS Sour Cream
2 TBS Diced Green Chilies
12 slices black olives
1/4 C Southwest Three Cheese Kraft Fresh Take Crumbles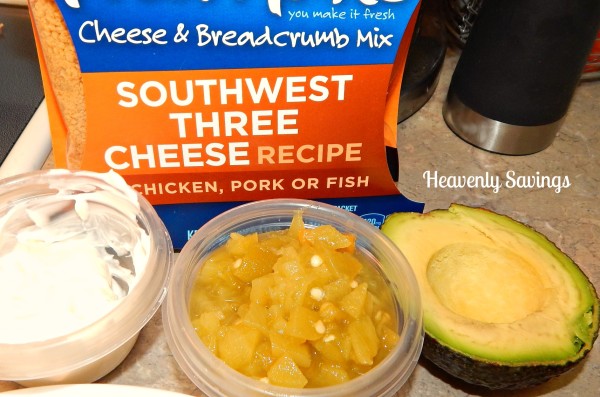 Directions:
1. Cut hard boiled eggs in half and pop out yolks into separate bowl.
2. Add Sour Cream, Green Chilies, 2 TBS Kraft Fresh Take Southwest Three Cheese Crumbles and Avocado to egg yolks. Smash and mix yolk mixture with a fork until well blended.
3. Take 1/2 tsp of egg mixture and place inside of cooked egg whites.
4. top with sliced black olive and rest of Kraft Fresh Take Southwest Three Cheese Crumbles.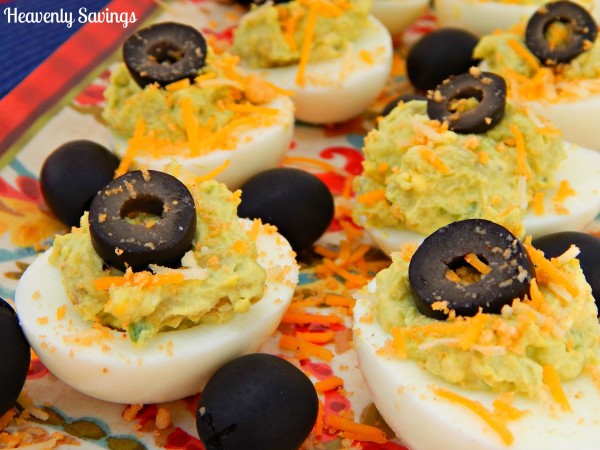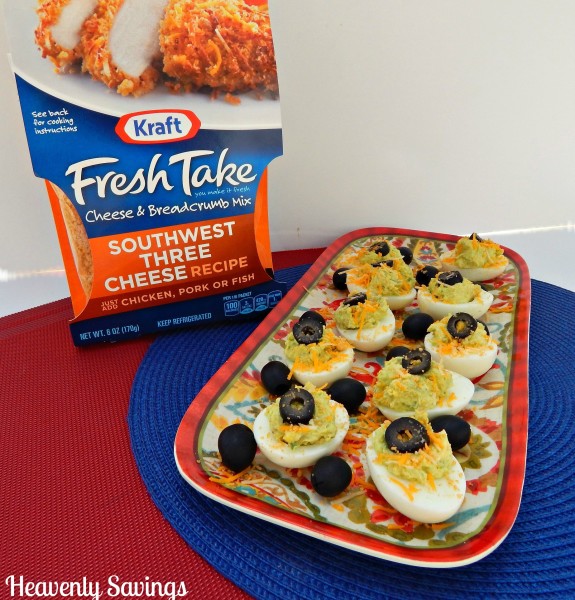 This Easter I encourage all of you to think outside of the box. There are so many amazing recipe ideas you can come up with. I also know that products like Kraft Fresh Take are a great way to change up a recipe and add that zing that you might be looking for! If you are looking to try out Kraft Fresh Take for the first time then why not print this great coupon for $1 off Chicken when you purchase one Fresh Take! You will be glad you did! These Fresh Take's are amazing! Just head to your local Walmart, grab one of the many varieties of Kraft Fresh Take's and see what your imagination can come up with! Enjoy!
Kraft Fresh Take Meal Kits can be found in the Cheese aisle at your local Walmart!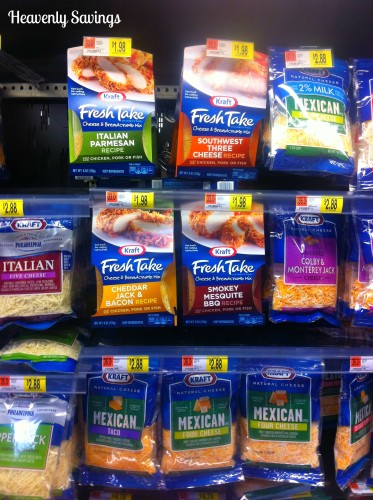 For more great Kraft recipe ideas don't forget to fan them on facebook and Pinterest!
Thank you  #CollectiveBias for giving me the chance to try out #FreshTake with my family!