** I was sent a night light from KinderGlo for the purpose of this review. However, my own opinion was used and not influenced in any way.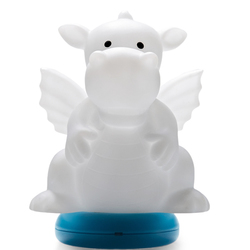 My Thoughts on KinderGlo
My daughter is 8 years old and has recently been experiencing bad dreams. Her bad dreams are something I did not know how to deal with. All of her life I had never went through this before and then all of a sudden she was sleeping in my room every night, crying at school every day and not eating…all because of bad dreams.
My heart was breaking for my daughter and so I decided to do something about it. We headed Grandma's house and let my daughter pick out a dream catcher (my mom collects them). I also started letting my daughter sleep in one of my tshirts and to top it off I got my daughter an amazing light that she can cuddle with…yes I said cuddle with!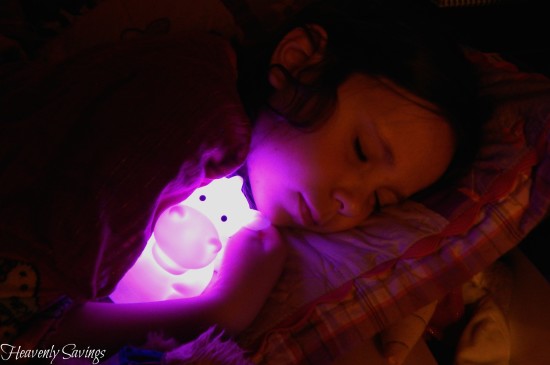 KinderGlo is honestly one of the best companies that I have seen in a long time. They make this amazing product that is a night light your child can sleep with. Now if you are an avid reader of my blog then you know that my daughter is addicted to dragons. I was able to get a dragon KinderGlo light for my daughter which was just icing on the cake. I knew that with this brilliant cuddly dragon night light, my shirt and a dream catcher my daughter would be back in her own bed in no time!
KinderGlo makes a variety of lights that are lots of different animal shapes. They are LED lit and can also change colors. My daughter loves watching her light turn blue, red, purple, pink, yellow etc… as she drifts off to sleep. Or if she wants she can set her light on any color of her choice.
The KinderGlo light has a timer that will allow your child to fall asleep and then the light will shut off automatically. It also comes with a charger base that you can set your Kinder Glo light on during the day to make sure that it is fully charged and ready to go each night. The concept of this is brilliant to me! I am honestly so happy that I have found KinderGlo. I now know what all my friends and loved ones will get as their gifts at their Baby Showers this year!
If you think the concept of KinderGlo is as awesome as I do then you will also want to know that they are offering Heavenly Savings readers 20% off their purchase! Just use Promo Code HEAVENLYS&H at checkout!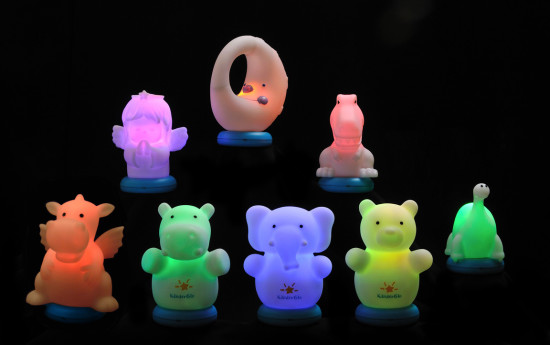 How would you like to win a KinderGlo Night Light of your choice? I am so happy to say that one lucky US reader will be able to do just that! Good Luck!