** I was sent product for the purpose of this review. However, my own opinion was used and not influenced in any way.
My Thoughts on Petbrosia
We love our pets as children. Our dog has been a part of our life since 2005 and is a best friend not only to my daughter but also to my husband and I. As our dear friend we want to make sure that we are always giving her the best when it comes to her care. This not only includes the regular vet visits but also the best possible food for her.
Recently I was able to review Petbrosia a wonderful, customized food for my Dog. Each Petbrosia order is different and made exclusively for your loveable dog.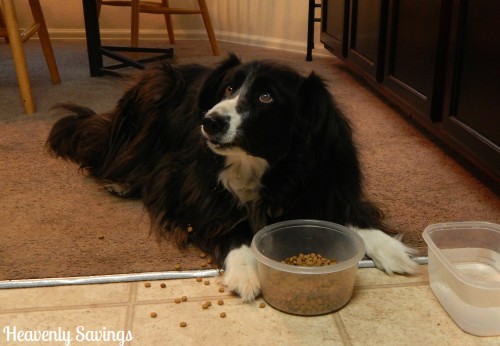 Here's how it works:
Just visit Petbrosia and click "Begin Here"
Then you will need to fill out all the information about your pet. For example their breed, size, age and activity level. All of these questions will factor into what your pet food will be made out of. I was able to say that my dog is a boarder collie, a little over weight and not very active. This helped the company put together a food that would not only taste great to my dog but also treat her body right!
When I made the Petbrosia order they even told me exactly how much my dog should be eating every day to help keep her healthy. Petbrosia only uses the highest quality, all-natural ingredients, grown and raised by farmers across America. No corn, No wheat, No soy, and No by-products.
Petbrosia can be purchased in 3lb or 10lb boxes. At first I did not think that 10lbs sounded like a lot…..but actually that is a whole month of food for my dog! Plus with Petbrosia there is no worries about ever running out. Since they know how much food you should be feeding your pet they can automatically reorder and send your food when you will need it! No worries about running to the store just to pick up pet food anymore!
I was thrilled with my Petbrosia order. Their customer service is great and they even called me to check in on my order and to see if there was anything extra they could do for me. I love when a company honestly cares about their customers and will do everything they can to make your purchase the best it can be!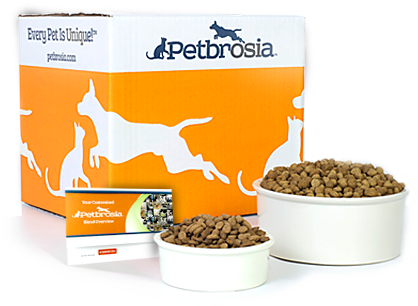 Want to try Petbrosia yourself? I am happy to say that you can! Right now Petbrosia is offering up a great deal on Petbrosia for all of you readers! A trial offer for 3 Pounds of Petbrosia Pet Food for only $9 dollars with free shipping for new consumers only by using the promotional code:  BRDWU9
How would you like to win a 3lb bag of Petbrosia for your Dog or Cat? I am happy to say that one lucky US reader will be able to do just that!