TwirlyGirl Tankful Dress
With the invention of internet who would have thought that the internet would give  mothers the opportunity to purchase their daughters adorable girls party dresses? I am addicted to dressing my daughter in cute clothing. Especially when that clothing is a stunning, twirl worthy dresses! You know the ones…the styles and fabrics that you know no one else will have….except for your child. Those frilly, twirly outfits that you wish you could have had as a child. My daughter can't get enough of dresses like these and neither can I!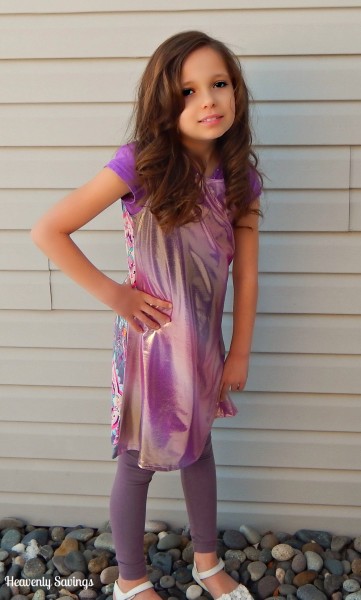 Recently I was sent an adorable TwirlyGirl Truly Tankful girl party dress for the purpose of this review. I was excited for the dress to arrive as I had investigated the TwirlyGirl website before agreeing to this review. Their party dresses for girls are stunning. The TwirlyGirl website is filled with vibrant colors and bold patterns. I also fell in love with the large array of dresses to choose from.
When my daughters Tankful dress arrived she was excited to see all the different colors within the fabrics of the dress. With that being said she has been able to pair the TwirlyGirl Tankful dress with a variety of different colored accessories. For example she has worn this dress with pink, blue, purple and white leggings. Each time she has worn the dress she has also been able to add other fun accessories like jewelry, hats and shawls with her beautiful dress to add a different pops of color each time she wears it.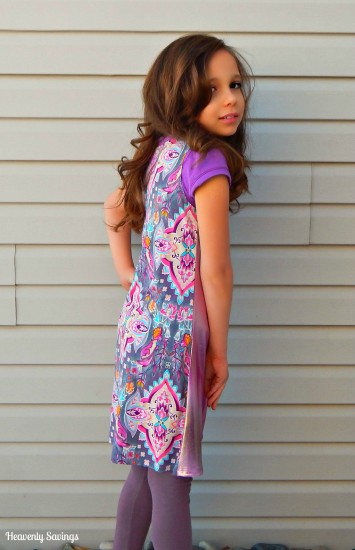 If you asked my daughter she would tel l you that her favorite feature on the dress is the shiny shimmery front. The dress changes colors in the light and is filled with lots of little sparkles. The quality is outstanding and I love the way it makes my daughter feel when she wears it.
As a mother with a daughter I know that every girl feels special when she can twirl. There is something about the swish of the skirt around you as you are spinning and spinning. I used to love to spin in the mirror repeatedly…that is exactly what your little girl will do in her girls party dress.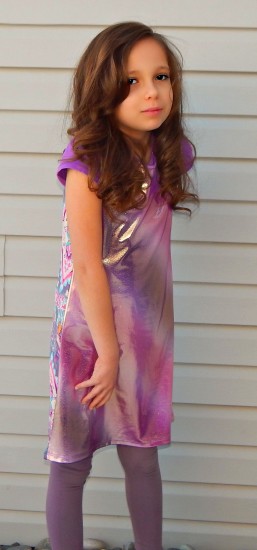 Girls party dresses are not the only fun things you will find at TwirlyGirl. When you look through their easy to use site you will also find skirts, tops, bottoms, and accessories. Plus your little girl will even be able to style and design their own dress! Each custom design will be reversible and your child will be able to choose up to four different fabrics. TwirlyGirl dresses can be found from size 2T-12
Looking for more ways you can incorporate TwirlyGirl into you life? Sign up today and you can start raising money for your childs school with the TwirlyGirl fundraiser program! To learn more about their adorable styles and fundraising program visit TwirlyGirl today!
To score 15% off TwirlyGirl just use coupon code Fun63TG at checkout.    Just input the code in at checkout! Coupon Code will expires on 4/01/14 . FYI  Coupon Code Does not apply to sale items, gift certificates or Design your Own Dress feature. – Happy Shopping!