** I was sent a copy of this title for the purpose of this review. However, my own opinion was used and not influenced in any way.
The Adventures of Chuck & Friends: Trucks Versus Wild DVD from Shout! Review!
Rev up your engines and get ready for The Adventures of Chuck & Friends dvd Trucks Versus Wild from Shout! I was given this dvd to review and it came on a rainy day and my kids were so happy to be able to watch something new and fun! I wasn't sure if they would even want to watch this dvd as they are a little older (ages 8 & 10) but it was quite entertaining to pop in the dvd and watch them gravitate to the sound of Chuck and his friends!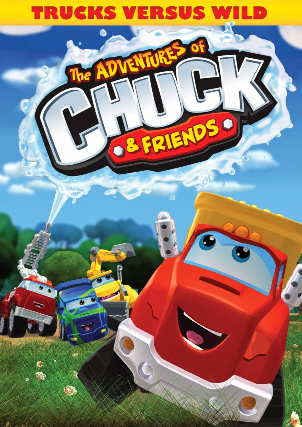 Chuck is an adorable little truck and with his best friends Digger, handy, Rowdy, Biggs, Boomer and Flip they are sure to entertain the little ones!  There are 10 episodes on this dvd and also a new sing-Along as a bonus feature! The episodes are as follows –
1. The Checkup
2. Chuck's Perfect Plan
3. Trucks Vs. Wild
4. Kid Stuff
5. As The Engine Coughs
6. Beach Blanket Uh-Oh
7. Fender Bender
8. Sleep-Driving Chuck
9. Mind Your Own Business
10. The Pothole
This dvd has a running time of approximately 110 minutes and is sure to entertain and also teach some positive messages as well.
The Adventures of Chuck & Friends, Trucks Versus Wild will teach the importance of being a good friend, staying positive, listening to your parents, taking responsibility and so much more! Sweet little Chuck even gets sick on one of these episodes and his mom reminds him to turn his head away and cough and the importance of rest. I would say this dvd gears more towards 3-5 year olds but I started to play this dvd and all of a sudden my eight year old son was intrigued and ended up watching every episode!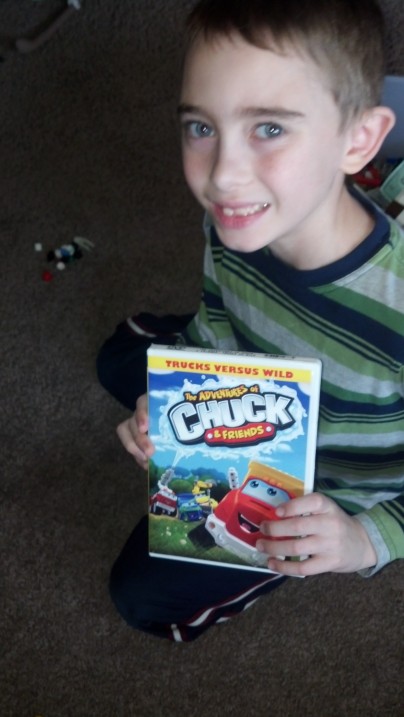 See, he is now a fan of The Adventures of Chuck & Friends: Trucks Versus Wild!