** I was sent a copy of this title for the purpose of this review. However, my own opinion was used and not influenced in any way.
Chicken Soup for the Soul: The Dating Game Review and Giveaway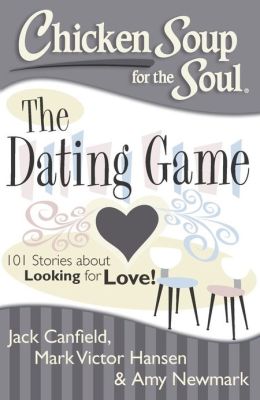 Lets face it…dating is not easy! If you have ever dated you probably have some laugh out loud stories you could tell! That is exactly what you will find in this great Chicken Soup for the Soul The Dating Game Book!
In Chicken Soup for the Soul The Dating Game you will find 101 Stories about Looking for and finding Love.
On the Back
From bad dates to great dates, blind dates to old friends turning into more, the dating game is in full swing in this fun collection of stories. They will entertain you, give you hope, and remind you why you love the one you're with. Chapters include:
– Matchmaker, Matchmaker – about the best set-ups…and they really worked!
– Let's forget This Ever Happened – about those embarrassing moments that we laugh about later.
-The Moment I Knew – about those sweet moments when it was just so obvious!
– Looking for Love Dot Com – about all the ups and downs of Internet dating.
– It's Not Me, It's You – with stories about dates gone awry that you'll find hard to believe!
– Never Too Late for Love – about older romance, and second chances for young and old.
– Happily Ever Laughter – with stories that will brighten your day and open your heart.
– Will You Marry Me? – because everyone loves a good proposal story!
How would you like to win a copy of Chicken Soup for the Soul The Dating Game? I am so happy to say that 3 of my lucky US & Canadian readers will be able to do just that! Good luck to all!