I received product for the purpose of this review. However, my own opinion was used and not influenced in any way.
Pinypon Ski Lodge & Car Toys for Kids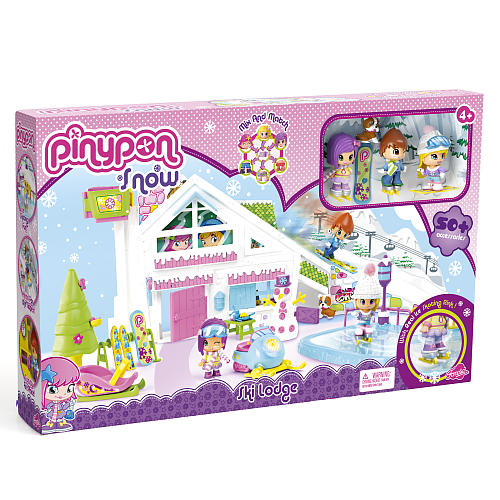 Christmas is just around the corner and that means shopping for gifts. My favorite items to shop for are kids. I love all the great toys and that is why I am really excited to introduce you all to Pinypon.
I was sent a couple Pinypon toys for the purpose of this review. First off let me introduce you to Pinypon Car & Tow. In the Pinypon Car & Tow kit your child will be able to decorate their own car. There are also lots of fun accessories that you can store in the trailer to tow to the ski lodge. Items like snow boards, skates, snow flakes, snowballs, bags and so much more. The Pinypon Car & Tow also comes with a Pinypon doll with 2 interchangeable faces so that your doll's face to help with imaginary play.
The Pinypon Car & Tow retails at Toys R Us and is recommended for ages 4+.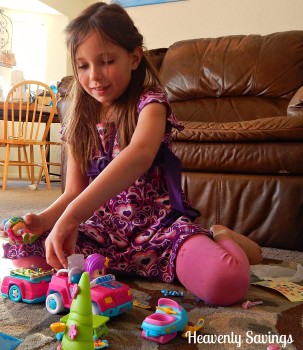 Pinypon Ski Lodge
The Pinypon Ski Lodge is a ton of fun. It comes with 3 Pinypon dolls, a friendly pouch and tons of accessories. Your kids will love playing with the ski lodge, taking their Pinypon dolls in a sleigh ride, watching them skate on the real ice skating rink, driving around on their snow machines or building a snow man. The fun is never ending with this funloving Pinypon Ski Lodge.  There is even a hill for the dolls to ski or snowboard down! What a blast!
Each Pinyon doll can be mixed and match making play time fun. You can change their clothing, faces, hair and more!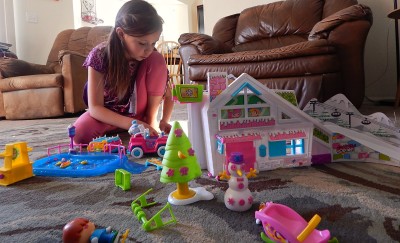 Ashes Thoughts (age 8)
I love the Pinypon Ski Lodge. I like that I can really freeze the skate rink and really skate the dolls. I also loved putting on all the stickers to decorate the Ski Lodge. This is a really fun toy that I am happy to play with. My friends really like it too and we can play a long time together with the Pinypon toys.
Pinypon