Top 6 Crafting Apps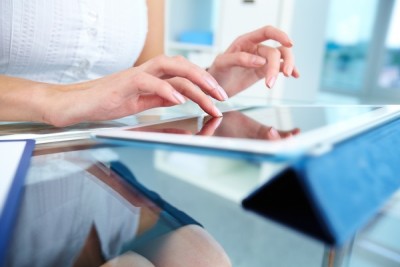 If you enjoy making your own crafts, you are likely on the lookout for new crafting tools and resources. You may also be looking for more ways to connect with crafters for inspiration and ideas. While smartphone and iPhone apps may not initially be on your radar as a crafter, there are many apps designed specifically for crafters. Some of these apps help you while you are out and about shopping, others are more focused on instruction, and some are all about photos of completed projects. Here are some of the top crafting apps:
Pinterest
Pinterest is a popular social media platform that now has an app that allows you to do more than pin and collect the craft projects you enjoy. This app allows you to organize and plan your upcoming projects—inspired by the pins you see and share. As always, Pinterest is a great resource for finding other arts and crafts websites. Since Pinterest is a social media platform, you can follow your favorite artists and craft retailers to ensure that you are up-to-date with their latest projects and promotions.
Etsy
Whether you are an avid crafter or an avid buyer of crafts, you are sure to frequent Etsy. You may even sell some of your work on the popular website. As online shopping continues to grow in popularity, more shoppers are looking for easy, safe, and secure ways to purchase while out and about. With the Etsy app, shoppers are able to search for the crafts they want and make a purchase in just a few simple steps.
Your Favorite Craft Store
If your favorite craft store is Michael's, JoAnn Fabrics, or Hobby Lobby, you will be happy to learn that they each have apps. Each of these apps is a bit different, but they each have a few things in common. You can access a store locator, create shopping lists, search popular projects, see weekly promotions, access discounts and coupons, and search the latest items in stock.
Sewing Kit
Sewing Kit is an app that is perfect for keeping sewers organized. It allows you to store measurements for the projects you are working on, create shopping lists, and store all of the patterns you have at home so you don't accidentally purchase the same one twice. The app also links directly to the most popular pattern websites, so you can purchase the patterns you need. It has an overwhelming selection of patterns from McCall's, Butterick, Vogue, Kwick Sew, and many more. You can even keep an up-to-date record of all of the materials and notions you have on hand, which makes shopping easier because you can quickly refer back to your at-home supplies.
Ravelry
Never buy a knitting or crochet pattern again. You can download hundreds of free patterns on Ravelry, and you can see pictures of the completed project, along with reviews. You can also upload your own patterns and see how many downloads you get.
StitchMinder
For all you knitters, download StitchMinder, so you never lose track of a stich again. If you're like me, and take your knitting everywhere you go, then kensington ipad air cases would be a good investment, just to be safe.
These are just a few of the applications that you can turn to for your arts and crafts projects. Some of these applications may be more useful for you while you are out and about; however, many of them are designed to be an organizational tool that you can turn to on your smartphone, notebook, or home computer. While you may have one or two go-to apps that you use on a regular basis, you may find that you have different craft apps that best meet the needs of your different areas of interest.
This article was written by Ashlyn Cooper, mommy, crafter and DIY'er. She loves finds these apps really handy for all of her crafting, at home or on the go.