I was sent product for the purpose of this review. However, my own opinion was used and not influenced in any way.
Adorable Lucky & Me Kids Underwear & Leggings Review! 
Lucky & Me has some of the most adorable high quality underwear and leggings that I have seen and not to mention they are comfortable for our little ones to wear! I was so excited to receive some of their unique items to review!
Let's start off with the little girls items. Bright, vibrant, breathable, comfortable and soft are just a few of the words I would use to describe the leggings and tank top that I received. I absolutely LOVE that you can mix and match their items. You can have some adorable patterns on top such as polka dots and hearts to stripes and solids. I was happy to see that Lucky & Me offers little girls camis, tanks and racerback style which is my daughter's favorite!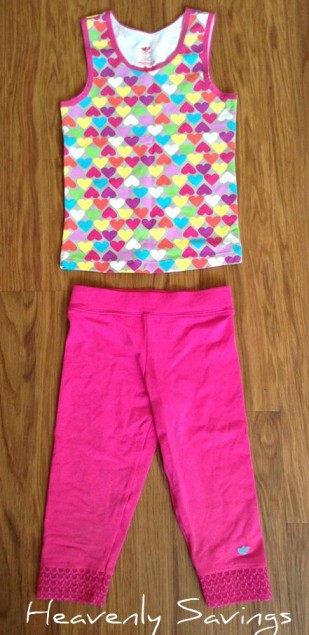 The leggings are absolutely adorable and so comfortable. They move along with your little girl and don't get bunched up behind the knee. They fit great and look adorable! There is a wide variety bottoms you can chose from so your little girl is comfortable and feels good in them. From the bikini style to the hipster, you will find some that your daughter will love. Keep in mind that they are 2T – 5T in size but if they were in my size I would totally wear them! These are seriously high quality underwear and you can tell as soon as you open the package.
Now let's talk about the adorable little boys underwear. Keep in mind that the sizes are 2T-5T. I received two different styles in the most vibrant colors. Very adorable by the way with their stitching. One style was the boxer and the other was the brief.
These little boxers and briefs are amazing, they can withstand a lot of wear and washing and they don't get thin and thread with elastic coming out at the top. I can't stand when my son starts to pull on the string around his waist from his poorly and cheaply made underwear and the string goes around and around until he loosens the elastic and we have to throw the pair away.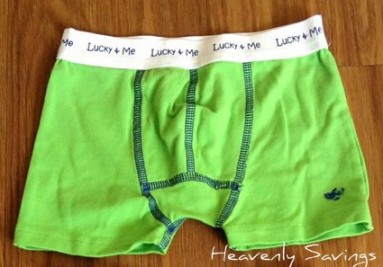 These are high quality and very comfortable on the skin. Your little boy is going to love to hop into these in the morning and it will keep him comfy all day long! I love that they are breathable and so bright in color. Plus who wouldn't love the little logo on them?! so cute!
Head over to Lucky & Me and pick out something for your little one, you won't regret it!