This Heavenly Savings & Homemaking post is a Fashionista Event. I was provided a promotional item by Coupons.com to inform you of their crazy insane Black Friday Sales, their top 10 gifts giveaway and our $500 giveaway.
 Coupons.com Black Friday Discount Page + $500 Amazon Gift Card Giveaway!
It can be hard to keep up with a family wish list. I am pretty lucky in that department because my daughter and husband really don't ask for much. But that does not mean that I don't want to give them the world. I know that deep down my husband really wants the new Xbox. I know that my daughter would love the new Skylanders, a Rainbow Loom to make bracelets and her own Leappad2.
These items can be pricey when trying to purchase at regular prices. That is why I try my best to save up enough money to shop for my families wish list on Black Friday. Now I know that I will not be able to afford EVERYTHING my family wishes for. But with some extra help from Coupons.com I will be able to purchase most of their wish lists!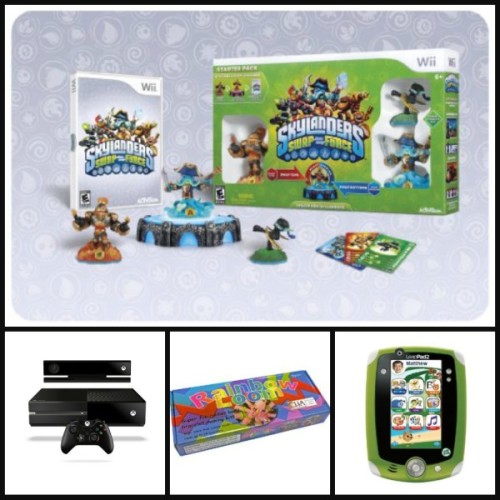 This year Black Friday deals will be even better..why? Because I am happy to announce that Coupons.com will have a Black Friday coupon page with discounts! It will now be easier to put together your list of Black Friday Sales when you check out the discounts being offered at HP, Verizon, Office Depot, ToysRUs, Shutterfly, Barnes & Noble, Macy's and so many more! These Coupons.com discounts will really come in handy when I make my purchases at the end of the week! I love saving money!!!!
Also in celebration of Black Friday Shopping you can also enter to win an amazing Coupons.com Black Friday Sweepstakes where you will have a chance to win 10 must have holiday gifts! Contest starts November 22 and ends November 29th so enter while you can! Just head over to the Coupons.com Black Friday page for more details.
Plus to add to the fun I am happy to announce that you will also have a chance to win a $250 Amazon Gift Card right here! There will be 2 winners!!! This gift card is sure to come in handy with all of your shopping needs!
Are you looking forward to Black Friday shopping? I hope you won't forget to check out the Coupons.com Black Friday page to see everything they have to offer!
What are some of the items on you or your loved ones wish lists this year?