Angelina Ballerina Twirling Tales
Angelina Ballerina is at it again. This time in a twirling tale of fun. This time even Angelina's parents get into the dance fun with their very own routine! This DVD is sure to have your little ones dancing along in no time!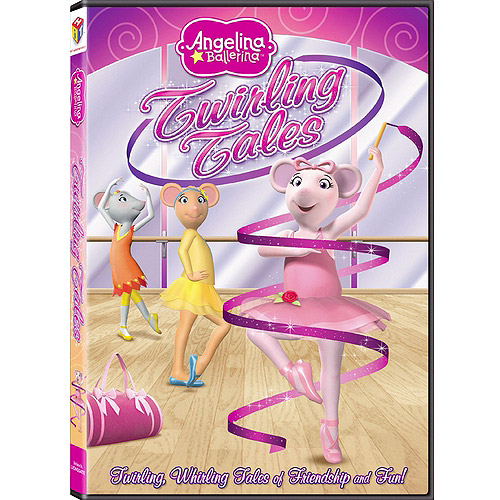 On The Back
There are sweet surprises in store when Angelina and her friends must "dance like a cake" for Viki's cake-themed dance day. It is the big Spring Fling too, but how will Angelina and her friends fit all their favorite types of music and dance into the grand finale? Angelina's parents even get into the swing of things with their very own new dance routine. The stage is set for an absolutely, positively, amazing time!
Bonus Features:
A Dance A Day Dance Club
1,2,3,4,5 Karaoke Music Video
Swing Thing Karaoke Music Video
How would you like to win a copy of Angelina Ballerina Twirling Tales on DVD? I am excited to say that one lucky reader will be able to do just that! Open to US only, good luck!