BedheadPajamas.com Deal Of The Week! 50% off Men's Nantucket Gingham PJ's!
I love comfy Pajamas. There is nothing better then lazy days spent in my comfy pajamas!
If you love your P.J's as much as I do then you wont want to miss out on this weeks BedheadPajamas.com deal of the week!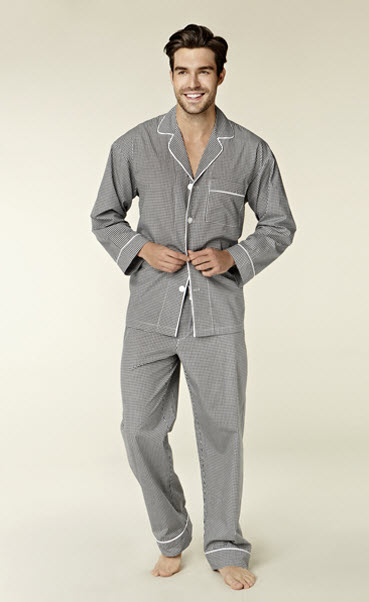 BedheadPajamas.com DEAL OF THE WEEK: Nantucket Gingham Ebony Cotton MEN'S Classic PJ Set WAS: $138.00, NOW ONLY: $69.00, October 28th – November 3rd ONLY!

Breast Cancer Awareness, Deals of the Week & Happy Hour Sale at Bedhead Pajamas!
This October 15% of all proceeds from our Pink Collection are going to the National Breast Cancer Foundation. Friday October 11th ONLY from 2pm to 6pm it's Happy Hour Sale with $69 Pajamas at BedHeadPajamas.com. Then for the rest of the month your customers can enjoy our weekly deals with a chosen set of Pajamas for only $69.Shop our new Fall Collection and choose between 10% off regular priced items or Free Shipping on all orders! Hurry and post the links below and turn those clicks into affiliate commissions!