I was sent a Pajanimals Light for the purpose of this review. However, my own opinion was used and not influenced in any way.
New Pajanimals Submarine Light Review and Giveaway + Halloween Safety Tips
Halloween is just around the corner and I for one want to make sure my daughter is as safe as possible. For me that means carrying a flashlight with her after dark as she makes her way door to door for candy and treats. This year she will have a flashlight with style as Pajanimals just released a new Submarine Light to add to their fun Pajanimals toy line.
I received a Jim Henson's Pajanimals Submarine Light for the purpose of this review. I was excited for the Submarine Light to arrive because I knew that the features would not only make this great for trick-or-treating but they would also help her get through the night. This Pajanimals Submarine Light has an LED bulb with auto turn off, it makes sounds when it comes on, and to top it all off…..a glow in the dark base! That feature alone makes this light above and beyond anything else I have ever seen! What a great idea!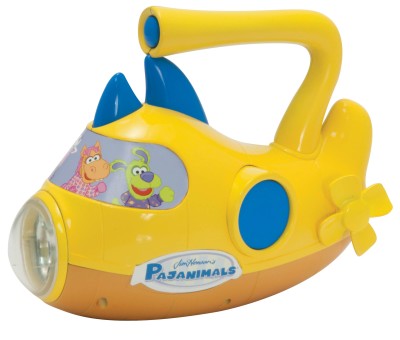 To go along with this great flashlight Safe Kids Worldwide, a global organization dedicated to preventing injuries in children, offers a number of tips for keeping kids safe on what could be a dangerous night of the year for children of all ages. Here are just a few of the SKW safety tips for Halloween:
When selecting a costume, make sure it is the right size to prevent trips and falls.
Decorate costumes and bags with reflective tape or stickers and, if possible, choose light colors. Since masks can sometimes obstruct a child's vision, try non-toxic face paint and makeup whenever possible.
Have kids use glow sticks or flashlights to help them see and be seen by drivers.
Pajanimals Submarine Light is recommended for ages 12m+ and retails for $12.99.
How would you like to win a Pajanimals Submarine Light of your very own? I am happy to say that one lucky US reader will be able to do just that!