** I was sent a copy of this title for the purpose of this review. However, my own opinion was used and not influenced in any way.
My Name is Leona By Carol Gahara Harris
I think that every child goes through a phase of disliking their name and/or imagining a new name. That is why I am happy to say that Author Carol Gahara Harris has written a new book that will help kids understand why their name is so special.
In My Name is Leona you will be carried away on an adventure with Leona to discover why her name is so special and a name just for her.
I found My Name is Leona to be extremely cute and upbeat. I have never before seen a children's book written about this topic and I was thrilled to be able to share this book with my daughter who also has a very unusual name.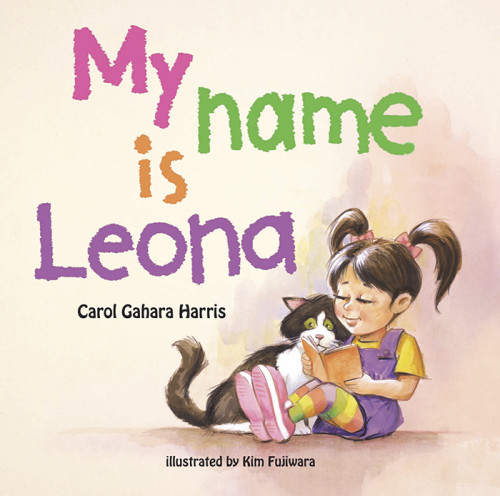 As parents it takes a long time to choose a name for your child. Most parents don't even know for sure what the name will be until they first look upon their child. I was one of those. I had my heart set on naming my daughter Chryshia until I seen her little face. That is the instant that her name changed.
I choose my daughters name from one of my favorite books North and South by John Jakes. The character in this book was strong willed and independent. That is what I wanted for my little girl. But of course I could not just name her that name..I had to play around with the spelling and make it totally unique. It is defiantly not a name you will find on a souvenir key chain much to my daughters dismay.
My Name is Leona is Illustrated by Kim Fujiwara and retails for $17.95 in the U.S. and you can purchase this adorable children's book at www.carolgaharaharris.com!