Amazing Duracell Battery Deals at Stock Up Prices!
It is no secret that Christmas is coming! With that comes my need of batteries. I learned early on the importance of having batteries in my home. My daughter goes through them like they are candy and I know that Christmas brings new toys that will need the AA and AAA batteries. That is why I am happy to say that Tanga has some great Duracell Battery Deals going on right now!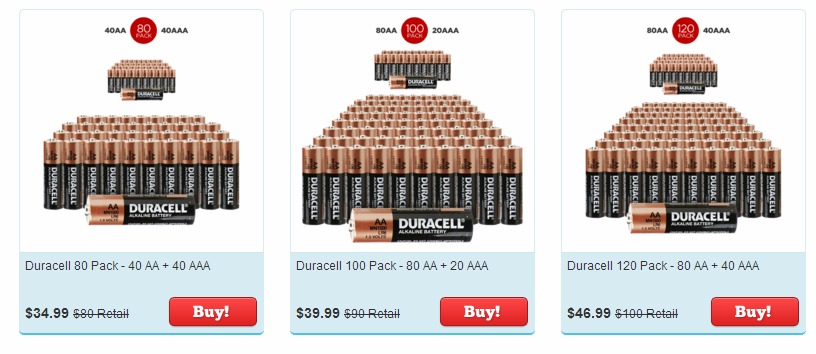 Currently you can score an 80-pack for $34.99, a 100-pack for $39.99 or even a 120-pack for just $46.99. Each package of Duracell Batteries contains a mix of AA and AAA batteries. This to me is a win, win since they are the most used battery sizes in my home.
These Tanga Duracell Battery Deals will end October 9th! Shipping on this deal is just $3.99. Happy Shopping!