Our World Boutique
Krista's Thoughts – A few months ago my daughter came to me and said, "Mom, Did you know that you do not look like you are in your 20's? You dress like your 50!" Those words hit me like a ton of bricks. To be honest I took it really hard. I immediately headed to my closet and started to take a look at the items that I had and to be honest after looking through some of my clothes I had to agree.
Once my daughter was born I put all my needs aside. I always make sure that my daughter and husband have new modern clothes…but for me I purchase whatever fits me at the thrift store. After her comments I knew that I had to make a change. That weekend I went on a huge shopping spree with my husband. I must say that it had been YEARS since I shopped at name brand stores for myself. It was amazing.
Now that I have a whole new wardrobe I am focusing more and more on accessories to go along with it. I am starting to purchase outside of my comfort zone and picking out items that are more modern. Most of them are things that I might not have even looked at in the past but once I give them a try I find that I actually really, REALLY love them!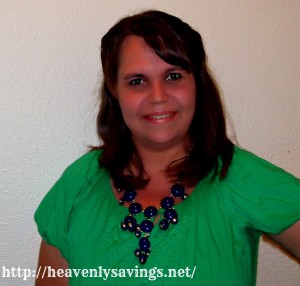 Recently I was able to pick out a few pieces from Our World Boutique. It felt good to be able to find some new items that could go along with my clothes. Some of these pieces are items that I would not have tried in the past..but I can honestly say that once I put them on and headed out the door I felt amazing. For the first time in years I am getting complements on what I am wearing. It feels great!
Our World Boutique is a great place to shop when you are looking for clothing and accessories at a price you can afford. I love that their prices. It is honestly my favorite part about their site. I can now afford to purchase accessories for each and every outfit I own! It's a great feeling! Thanks Our World Boutique for helping me along in my journey to become more modern and also helping me to not break the bank!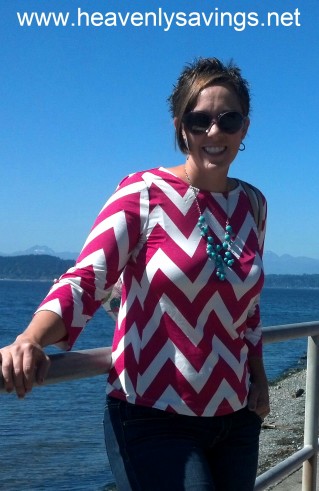 Tammy's Thoughts –I live in a  small town and the options for clothing and accessories are quite limited to say the least. I took my kids to the fair the other day and was wearing what I would consider a very stylish and cute top, only to find out that two other women thought it was ALSO a very stylish and cute top. I made eye contact with one of them and she just gave a shrug and made a joke about being in a "small town."
However, I received a few pieces from Our World Boutique the very next day and I felt like a little girl on Christmas morning! There are some unique accessories and clothes that I just haven't ever seen before. I fell in love with the bright colors they offer and the accessories that can be mixed and matched with the clothing!
Our World Boutique offers fun and fashion inspired from all over the world such as Mayan weavings, Turkish scarves, Venetian lace and more. What I love the most about Our World Boutique is that their prices are simply out of this world! You can find some absolutely adorable items such as bracelets for as little as $1.49!
The beautiful top I received was light weight and extremely comfortable to wear. It wasn't too tight and I absolutely love the sleeves! I was able to add the adorable turquoise necklace to this top and it just gives it that unique flair that I was wishing for! I have already gotten compliments on it! It's amazing how clothing and accessories can make you feel more confident walking down the street. I am glad I was able to review products from Our World Boutique!
How would you like to win some Old World Boutique fun of your own? I am happy to say that one reader will be able to do just that! Good Luck!
~Tammy~