**This is a sponsored post. However, all opinions used are my own and not influenced by others.
I am constantly looking for fun educational sites for my kids and I also need to make sure they are appropriate for them too. Which is why I am so happy I was able to get the opportunity to have this sponsored post with PowerMyLearning! With PowerMyLearning you now have games, interactive videos and more for every subject! No more searching, you just simply go to PowerMyLearning and they have done all the searching for you!
PowerMyLearning has thousands of games, video and interactive tools to help your child in their education journey and the best part is that it is free and all right there, no more searching online for each individual subject to supplement with!  You can chose which subject and level and then choose which game or video you would like to explore!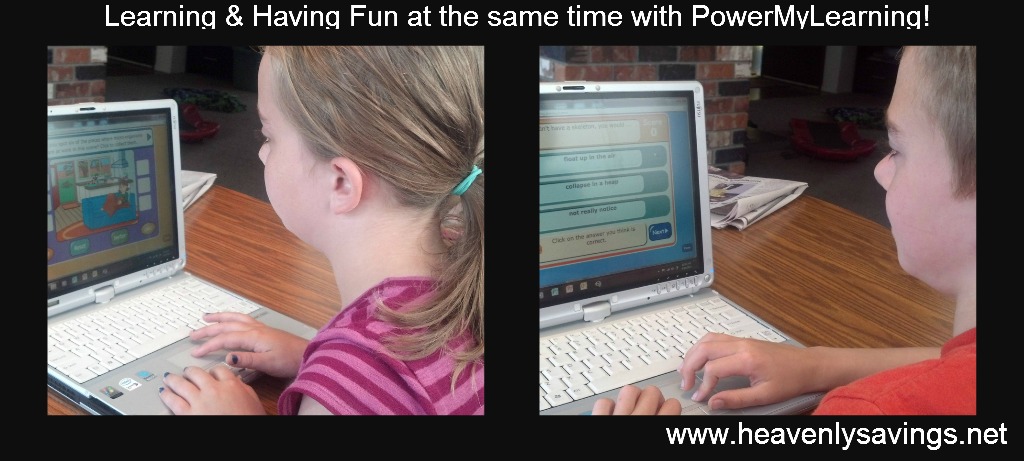 I homeschool my children and love that I have found a new "go to" resource for my kids. This is a great way to supplement what they are learning about in school! They have every subject it seems and you can search for things if you need and you will be able to see that the games they have are from amazing and trustworthy sites such as BBC.
You can sign up and create your account (FREE) and then add your children so they can log in themselves or you can log in for them and set them up with whatever subject activity you are wanting them to try out! I love that you can pick which subject you want such as science then it even breaks it down into categories like chemistry, biology, health, astronomy, physics and then from there it breaks it down by grade levels. So handy!
PowerMyLearning has done all the work for you! All you have to do is chose which subject you want your child to learn about today! It truly is fun for the kids and you can feel safe knowing that PowerMyLearning as given you the best free online games and activities out there! Head over there today and let your kids learn and have fun while doing it!

~Tammy~