We had a blast at the Aquarium on day 1 and we could not wait for day #2! When we woke up that morning we talked about what we all wanted to do that day….we all agreed that it was the perfect day to spend at the Salt Lake City temple. My daughter had never before seen this temple and she was so excited to learn of it's history and see the temple that many of her ancestors helped to build.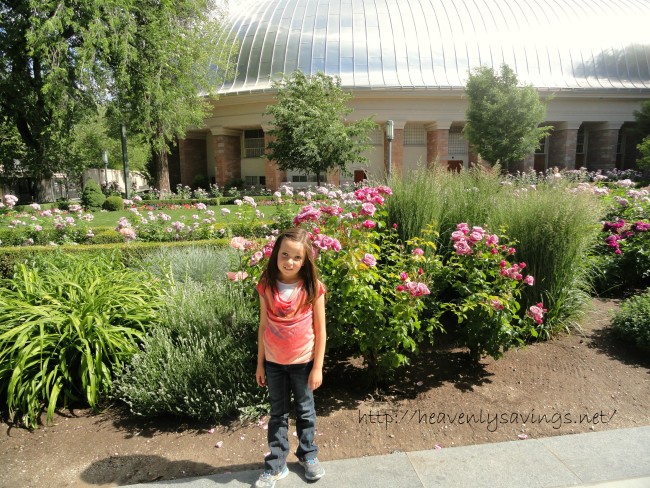 My daughter was blown away when we entered temple square. There were flowers everywhere! The first thing we did when we arrived to the square was walk around the flower gardens and went to the tabernacle and one of the visitor centers.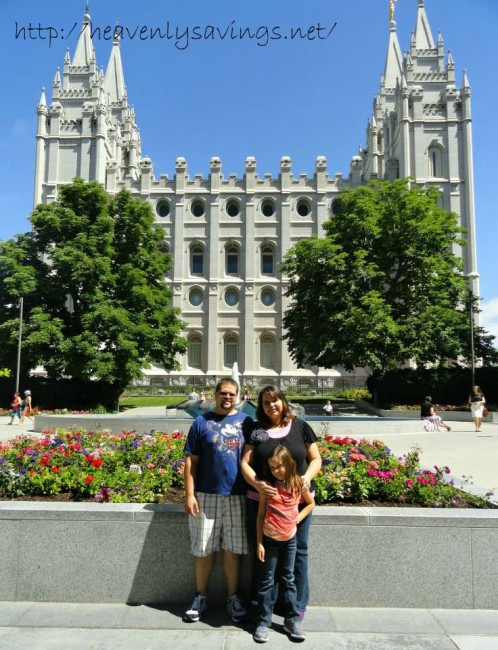 After the visitor center and tabernacle we spent at least an hour walking all the way around the temple. My daughter wanted to take in every last detail. It was fun pointing out things that are placed on the outside of the temple walls and their meanings. I also seen a family that I knew growing up in my home town. That just made the trip even better as I had not seen that family in years!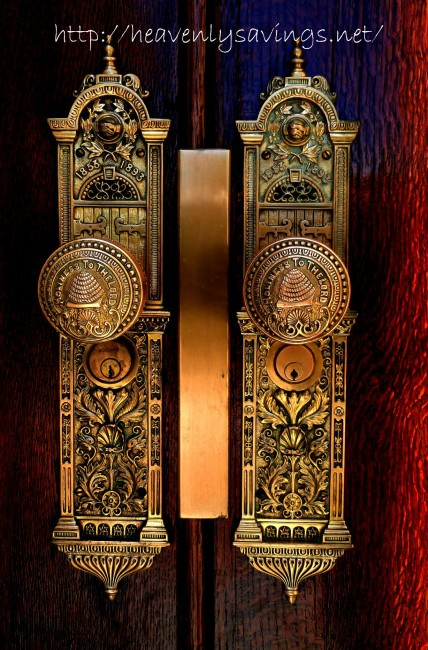 While we were there I let my daughter walk up the stairs and place her hands on the temple doors. This was very special to her. She knows that she can not go inside yet…but one day soon I know that she will be there! When children turn 12 they can get a temple recommend to do baptisms. She is so excited help complete those ordinances for her loved ones.
After walking around the temple we went to the Joseph Smith Memorial Building and had lunch. We also seen the movie in the Legacy Theater.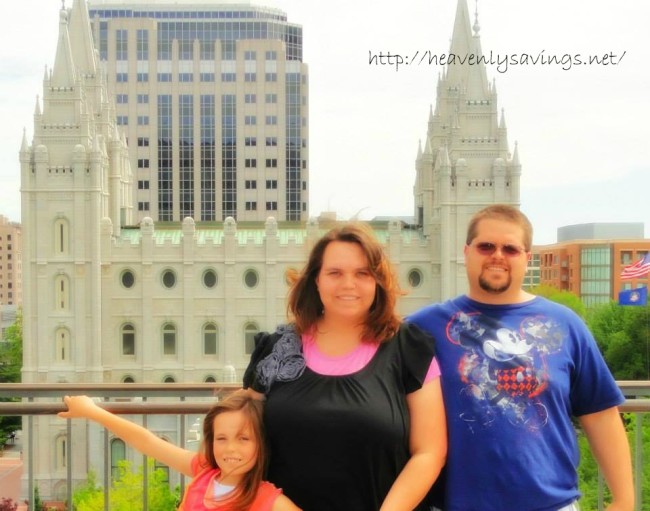 After the Joseph Smith Memorial Building we decided to take a tour of the General Conference Center. I had never been to this center before and I was excited to see it's beauty. The General Conference center has a garden on the roof of the building which is stunning! We also seen Elder Dallin H. Oaks while we were there. This was the highlight of my whole trip!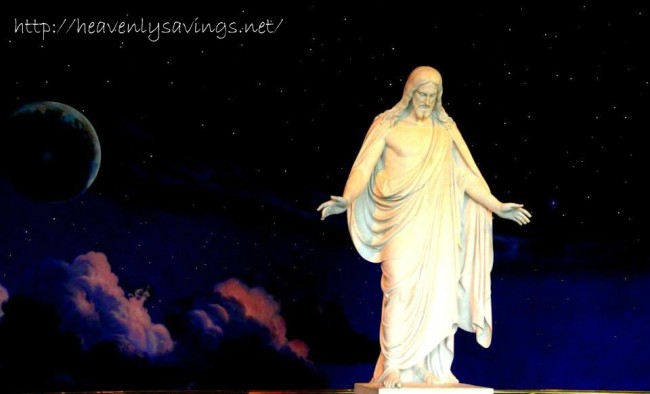 We finished up our Temple Square tour with the other Visitor Center. The one that has the Thorvaldsen's Christus. This statue takes my breath away every time I see it. It was the perfect ending to our time spent at Temple Square. My daughter loved the peace that she felt as we sat there and looked at this beautiful statue in this stunning room!
To end off the day my husband and I decided to have dinner at someplace special. It is not the romantic place that you might be thinking….but it was a restaurant that was featured on one of our all time favorite T.V. Shows Diners, Drive-In's and Dives!
My husband and I LOVE this show and we were excited to finally be in a city where we could try out some of these awesome places that we have watched on T.V.!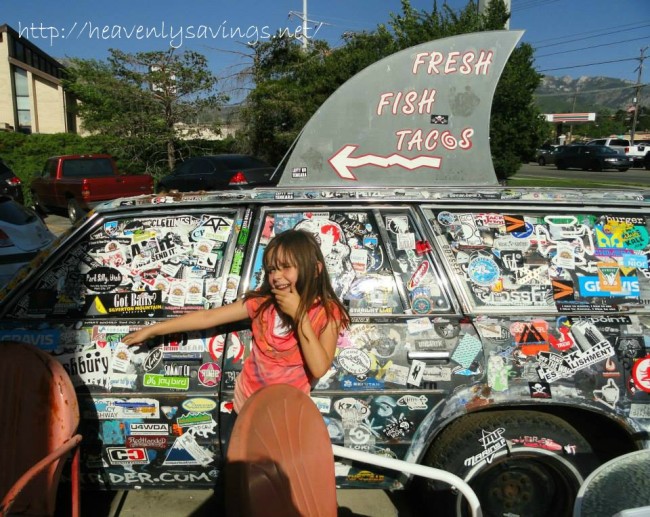 Here is a photo of my daughter outside the Lone Star Taqueria.