Zulily is there to please and they have done it once again with this week's deals! HOT new deals all the way around and I will show you just a few that you will want to grab up yourself or share with ones you know! There are some items that you might just want to snag and save for the holidays coming up! It's something to think about!
First off let's begin with this awesome Tween Week we are having!
There are some fashions that the tween in your life won't want to be without! From Rocker Girl to the Girly Girl, I am sure that any tween would love to sport some of these styles as she heads back to school!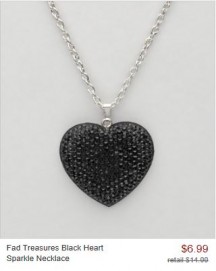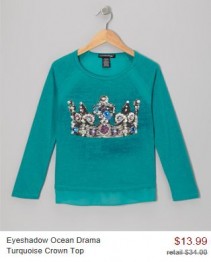 Speaking of girly – let's take a look at what Zulily is offering right now with some younger ones at Girly Flair! They have some savings up to 65% off right now and these will make any girly smile, plus anyone she passes by! There are too many adorable outfits to post on here so you'll need to check out all of them here! These are too cute!!
I have to show you these new spooky styles that are just in! So adorable! Head to Zulily today to check out all the spooky outfits they have to offer!
And last but certainly not least are some great educational toys Zulily has! So many hands on toys that would be great birthday gifts and even Christmas gifts, it's never too early to start thinking about that even though I know we really don't want to! But there are some great deals and unique gifts so now is the time!
Zulily will not disappoint and you must remember if you refer a friend to their site and they complete a purchase then you can get a $20 credit!
~Tammy~