It's Great to be 8 – My Daughters Baptism!
Where does the time go? This year my daughter turned 8! That is the magical age of accountability. With that comes the choice of being Baptized into the LDS church. My daughter has been looking forward to her 8th birthday since she was old enough to talk. She has been planning her baptism for years and this year we were finally able to put it all together for her special day.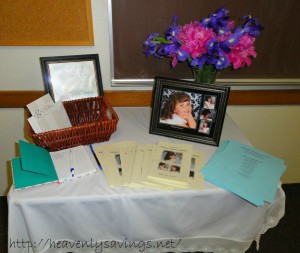 This was the display table at my daughters Baptism. Just a few short weeks before she was baptized her Great Great Grandmother passed away. As we were choosing flowers for the display table my daughter asked if we could use iris's. They were one of our Grandmother's favorite flowers. The other flowers were Peony's. They were to represent another special Grandmother who we knew was there in spirit.
The display table also had a guest book, photos of my daughter, a subway art about Baptism, a basket for cards as well as the programs. The photo's were done by JC Penney and the programs were made by me and printed on shiny cardstock paper.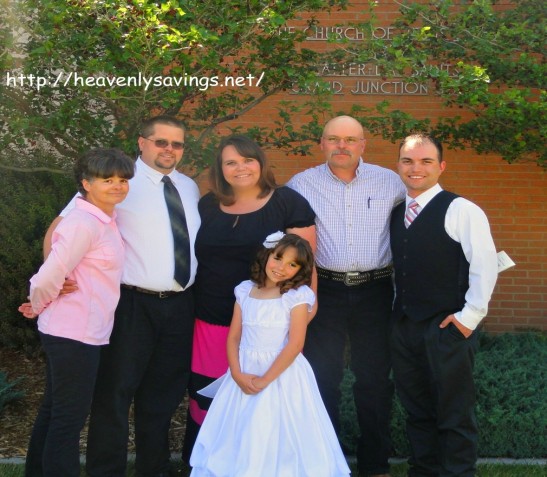 After everything was set up I gathered my family together for photos. I wanted to mark this special day with as many pictures as possible! Above is a photo of my Mother-in-law, husband, me, my dad, my brother and of course my daughter in her beautiful baptism dress.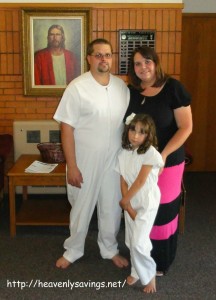 Here is another photo of my family and I right before the baptism.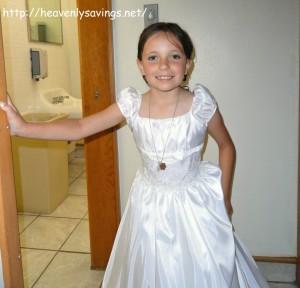 Here is my daughter as soon as she got out of the font. She had just changed back into her white dress. She was glowing. I am so proud of her and her decision to follow the gospel of Jesus Christ!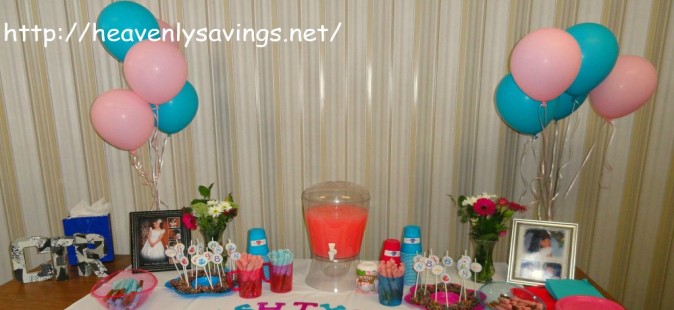 After the baptism was over we all headed to the Primary room for refreshments. It was such a special time and everything turned out to be perfect! Thank you to everyone who made my daughters day amazing!