20 Fathers Day Recipes and Handmade Gifts!
Father's Day is right around the corner and it's time to start thinking of those fun ideas for our wonderful Dads!
I know that my Dad is huge into fishing, camping, hiking and anything outdoors. He would be ecstatic to receive a 'Live Bait' cake or some fishing pole cupcakes like the ones pictured below!
I hope you enjoy this list I have compiled of some of my favorite Father's Day Recipes and Handmade Gifts! Enjoy!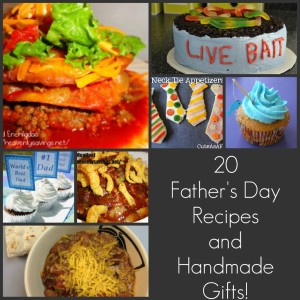 Recipes
Fun Kid's Fishing Cake Idea~ Live Bait Can
Cheese Stuffed Green Chilis Recipe!
Sliced Baked Potatoes With Cheese
Stromboli – Give Your Pizza A Twist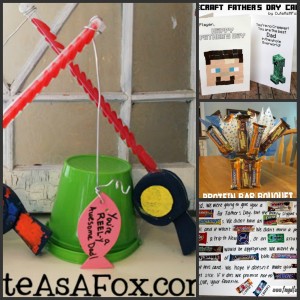 Gifts
Fathers Day Card – How To Make Candy Poster
Father's Day Craft: Fishing Pole Treats
Free Printable Father's Day Coupon Book
Father's Day gift for the healthy dad: Protein Bar Bouquet
Father's Day Printable Cupcake Toppers