Have you seen the T.V. Show Bet on Your Baby? I watched it the other night and I must say it was very enjoyable!
From Press Release:
Bet on Your Baby is a new show where parents play fun games with their toddlers, and try to "bet" on what baby will do next! If they guess correctly, the family wins $5,000 in college tuition money, and the chance to play for $50,000!
All of these heartwarming and hilarious games are played in a toy-filled room called the Baby Dome. Do you think that you could predict what baby will do next?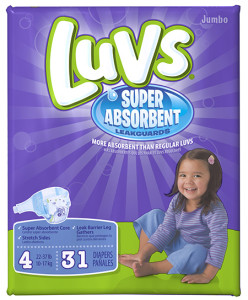 How would you like to win? I am happy to say that one Heavenly Savings reader will score some great coupons for Luvs Super Absorbent Jumbo Pack samples!