Don't you ever wonder what your dog would say if they could talk, especially when it comes to what they are craving?! Check out these clips about how badly they are craving something delicious to eat!
This first clip is an adorable pup wanting Dogswell Jerky Bars. A super premium brand of pet food and treats that contains more protein than before and features real food ingredients that pet parents can see. The breakdown is simple: 85% protein, 15% fruits & veggies and 0% bad stuff. Visit www.dogswell.com for more info on delicious and super nutritious food and treats!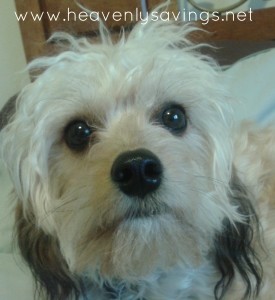 ~

~

~ Ok Check out my own dog craving a delicious treat from Dogswell!

~
Like them on Facebook to receive this offer: $1 off Jerky Bars
Jerky Bars fresh flavors include: Chicken & Veggies, Lamb & Veggies, Salmon & Veggies and Turkey & Veggies. Jerky Bars are available for purchase online and in select retailers throughout the United States. For more information or to find a store that carries Dogswell near you, please visit http://www.dogswell.com/.
I love that they also make raw freeze dried bites, sweet potato stew recipe can food, grain free and potato free food, wraps & veggies and much more! Your furry family member will love these!
Dogswell offers treats and food that help maintain healthy hips and joints, eye, skin and healthy coats (has flaxseed & vitamins in it!), low in fat and calorie options, grain and potato free options, treats that contain mint and parsley to help fight bad breathe, and much more! They even offer cat products as well!
Your pet is important to you and it's important to give them the food and treats they deserve to keep them healthy and happy so they can live a long and vital life right along with you!
~Tammy~