My New Kitchen!!
Phase 1 –
Ever since moving into my home my husband and I have talked about adding cupboards in our kitchen. In my opinion you can never have enough counter top or cupboard space!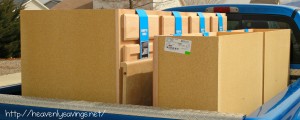 Recently thanks to our tax refund check and a hefty Christmas gift from my father we were able to finally extend out the cupboards and counter tops in my kitchen. This is the first step in a long list of things we are hoping to do this summer…but I must say I was so excited to finally get it done!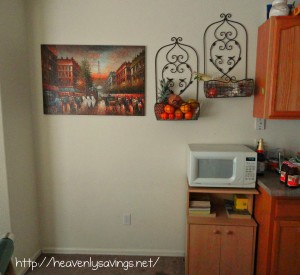 This is what the space looked like before. When guests would come over for dinner I would put up a folding table in that gap where we could place the food. But other then that there was just an empty gap there….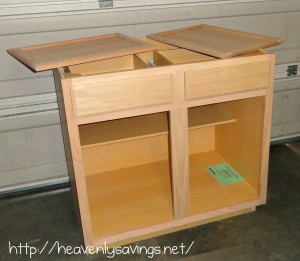 This is my husband cutting away the base board. We needed to get rid of that so that the cupboards would fit evenly with the other ones that were already there.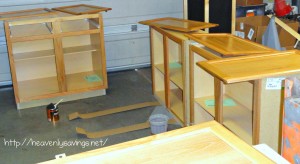 While my husband was cutting away the base boards I was out staining the wood on the new cupboards. Since they were unfinished I needed to get some stain and sealer on them.
Hanging the cupboards was a much easier task then I had anticipated! YAY!
The bottom cupboards of course were not the same height so my husband had to cut away part of the bottoms of the cupboards to get them to fit exactly.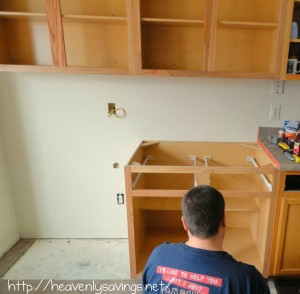 Yes I know that the counter tops do not match. That was as close as we could get…but be watching for phase 3 of my kitchen remodel. I will show you how to quickly and easily get your counter tops to match!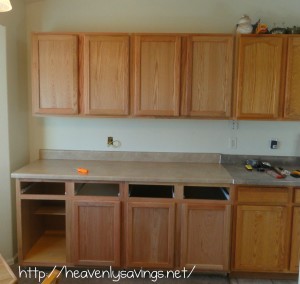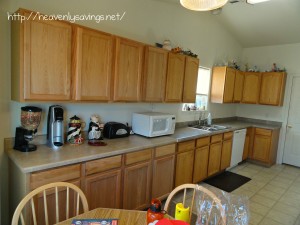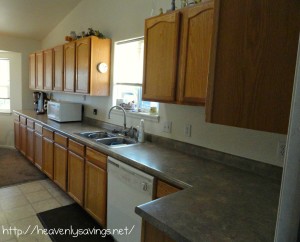 Oh look at all this space! Now onto the next thing…refinishing the cupboards and counter tops! Soon everything will match in my new kitchen! YAY! I am so excited to have all this space and counter space to put everything!
Be watching for:
phase 2 – refinishing cupboards.
phase 3 – refinishing counter tops
phase 4 – new flooring