Free Customized Tote Bag from York Photo!
I am a huge fan of York Photo. I was introduced to them and since then have made many purchases from them.
Right now you can score a Free Grocery Tote Bag from York Photo! Just use code MYTOTE at checkout! This bag normally retails for $9.99 and now you can get it Free!!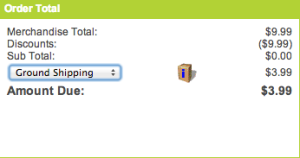 You will have to pay shipping on this which is just $3.99! That is a great deal!