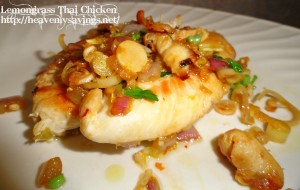 Lemongrass Thai Chicken
I could eat chicken every day. I love the taste and it is much healthier then eating red meat. The only downside is my husband is not a fan of chicken. That is why I have to get very creative when I cook it! That is exactly what I did when I made Lemongrass Thai Chicken the other night for dinner…boy did it taste amazing!
I had never before cooked with Lemongrass but it seems I have been able to experiment with it more and more here recently. I must say that it is a welcome addition to my cooking! Yum!
INGREDIENTS
4-5 boneless skinless chicken breasts
¼c  olive oil
1 stalk lemongrass finly diced
1 small head garlic diced
1 teaspoon of dried red chilies
1 small purple onion
2 fresh basil leaves
2 tablespoon soy sauce
1 tabelspoon rice vinegar
DIRECTIONS:
1. Add 2 tbs olive oil to fry pan and cook lemongrass about 10 minutes on medium heat.
2. Add  chicken breasts on top of lemongrass in fry pan. Cook on medium heat 2-3 minutes. Flip chicken and cook on other side another 5 minutes. Add 2 tbs olive oil, onion, garlic, and chili flakes to fry pan on chicken. Stir often and rotate chicken as mixture cooks to insure that it does not burn. Cook for about 10-15 minutes longer or until chicken is cooked to an internal temperature of 165 degrees.  Remove from heat and add basil, soy sauce, and rice vinegar; stir together.
3.  Place cooked chicken breast on plate and top with lemongrass mix!
Serve and enjoy!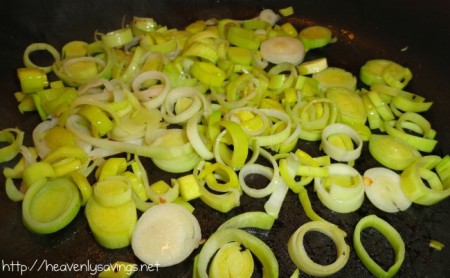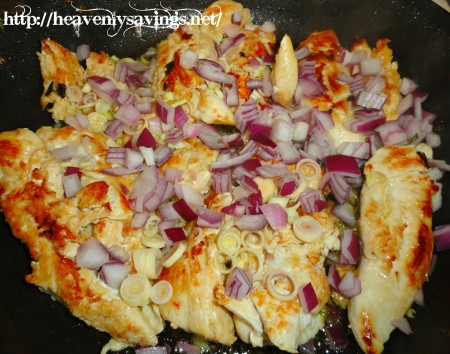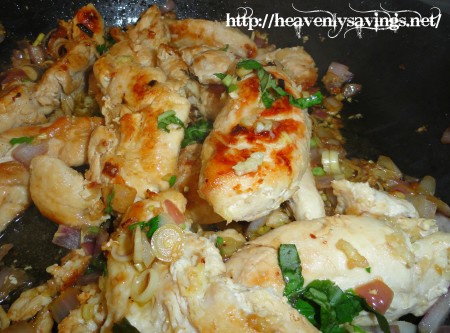 In the pictures above I used chicken breast strips. They were smaller but cooked up the same way. This recipe was delicious. You could also mix the lemongrass mixture and cook in separate pan if you like. I just did mine together because I really wanted to infuse the lemongrass into the chicken as it cooked!
Don't forget to click the 'Magic' button below for Nutritional Information and Weight Watcher's points for this recipe!
I got the inspiration for this recipe from Fried Wontons 4 U!