OnlineLogoMaker Review!
My thoughts on OnlineLogoMaker – For some time now I have had the dream to open up my own little bakery of some sort and finding a logo is a very important part of your business and thanks to OnlineLogoMaker I was able to custom make my own label! This online logo maker will help you create just what you need in an extremely stress free way!
OnlineLogoMaker is a FREE logo making site where you have hundreds of symbols in so many different categories so you can create the logo you have been dreaming about for your business!
I spent some time creating possible logos for the bakery I would like to one day own and I have to say it was so much fun to play around with so many possibilities! You can add so many different images and also change their colors and sizes and move them around how you think would fit your logo best. You can choose from numerous font options as well and adjust them how you see fit.
If you are in a time crunch and stressed out about how to go about creating your business logo then you need to hop over to www.OnlineLogoMaker.com and see for yourself how user friendly logo creating can be! The best thing about OnlineLogoMaker is that it is free!
One thing I was extremely impressed with was how professional OnlineLogoMaker really is. You don't need to spend your money on hiring someone to create a logo for your business when you can create exactly what you are looking for with the professional look. You can upload your own image if you already have something in mind. If you get stuck you can always take the tutorial they have as well but I honestly can say that I am not very savvy with some programs and I understood this one very quickly. I loved using OnlineLogoMaker and while spending a little time on the site, this is one logo possibility I came up with that made me smile –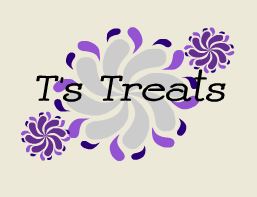 ~Tammy~
**I was able to customize my own Logo for the purpose of this review. All Thoughts expressed are my own and may vary from others.