My Thoughts on Totino's Pizzeria Rolls!

I remember rushing home from school growing up. I could not wait to get home to have my after school snack of Totino's Pizza Rolls! They were my favorite after school snack. I have not had Totino's Pizza Rolls since I was a child in school but recently I was given the opportunity to try them out again. This time in their three new Pizzeria flavors!
Totino's New Pizzeria flavors include Cheesy Garlic, Chicken Parmesan and Meatball Marinara. I was so excited to give these a try and I rushed to the store to check them out.
To my dismay there was only one flavor at my store as these are so hugely popular that the others were sold out. But, I was able to try the Cheesy Garlic. My family decided to share them as a snack to see what we thought. The first bite we popped into our mouths without any dipping sauce. I must say they were very garlicky and my husband compared the filling to melted garlic butter. Not to say that they were bad but we did add a dipping marinara sauce which made them amazing! We could not get enough! I can't wait for the store to stock them back up so I can try the other two amazing flavors!
From Press Release:
Bring the flavor of an Italian pizzeria into your home! Totino's is introducing three new flavors of pizza snacks with their all-new Pizzeria line. The new Cheesy Garlic, Chicken Parmesan and Meatball Marinara are flavors everyone in your family will enjoy. Look for Totino's® Pizzeria Rolls next time you're in the freezer section of your local grocery store and bring home the Italian pizzeria taste kids and adults love. In just 60 seconds, you can't get more Italian!
Don't forget to like Totino's on Facebook and redeem a coupon for 50¢ off on one package of any new Pizzeria flavor (while supplies last).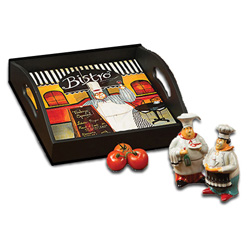 How would you like to try Totino's new Pizzeria Flavors? I am happy to say that one lucky reader will be able to score a Totino's Pizzeria Gift Pack! Good Luck to All!
Your gift pack will contain:
3 VIP coupons, so you can try each of the 3 new flavors FREE
4-tile wood handle tray with salt and pepper shaker set
a Rafflecopter giveaway

"Disclosure: The prize pack, information, and giveaway have been provided by General Mills and Totino's through MyBlogSpark."