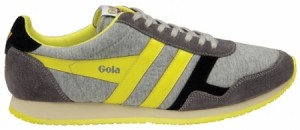 My Thoughts on Gola Shoes
As most of you know I have been going to the gym regularly. I am in desperate need of losing weight and I know that a gym membership and a trainer is the exact motivation that I need.
When I made the choice to hit the gym I knew I was going to need some good work out clothes. This included a great pair of comfortable shoes. Unfortunately that is not what I purchased. I mean they were ok but after about two months of daily workouts I could feel my right foot sliding around sideways in my shoe. That is not really a feeling you want to have when you are jogging along on a treadmill.
I knew after about two days of putting up with my terrible shoes that it was time to invest in some quality. That is when I came across Gola. To be honest I had never heard of them before but after a in depth investigation of their website I knew these were the shoes I needed for my daily workouts.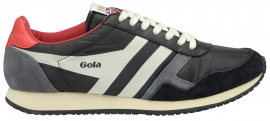 Gola has lots of shoes and styles available for purchase but my favorite turned out to be the Spirit Jersey style. The Spirit Jersey is part of their new spring collection and looked very comfortable. Plus the bright colors are right up my alley.
I received the Spirit Jersey shoes in Grey and Yellow quickly in the mail. I was so excited to try them on and get to the gym. They were even so comfortable that I have made them my daily shoes instead of just wearing them to the gym like I had done with my other pair!  I love that it feels like my foot can breath but I am also getting the much needed support I was looking for.  If you are on the lookout for style and comfort you can't beat the Gola shoes and their soft Eva sole. They really are worth every penny!
How would you like to win a pair of Gola Shoes? I am happy to say that one lucky US reader can do just that! Good Luck to all!