I love Ramen Noodles. So much so that I got a recipe book for Christmas filled with lots of yummy Ramen recipes! Recently I had a bag of green beans I was in need of cooking and I found this great Green Bean Mushroom Casserole recipe in my Ramen Noodle cook book. It was amazing!
Ingredients:
1 pound fresh green beans, ends trimmed
4 tbs vegetable oil, divided
1 small yellow/white onion
1 8oz can mushrooms
1 can condensed cream of mushroom soup
1/2 cup milk
1/4 tsp ground black pepper
2 packages beef flavored Ramen Noodles
Directions:
1 – Preheat oven to 350 degrees F.
2- Bring water to boil in large saucepan. Add green beans and cook 4 minutes. Drain and rinse with cold water.
3- Heat 3 tbs oil in large skillet over medium heat. Add onions and cook 10 minutes or until slightly browned. Add mushrooms and cook another 7 minutes, stirring often so they do not burn.
4- Combine soup, milk and pepper in large bowl. Add mushrooms/onions and green beans. Spoon into ungreased casserole dish. Bake 20 minutes. Increase oven temperature to 400 degrees F. Sprinkle broken noodles over top of casserole, sprinkle with beef flavor packets. Bake 5 minutes or until noodles are golden brown.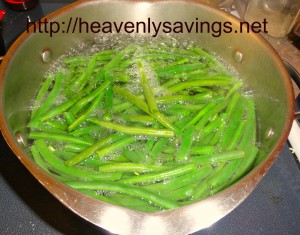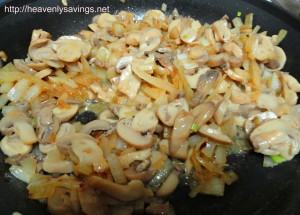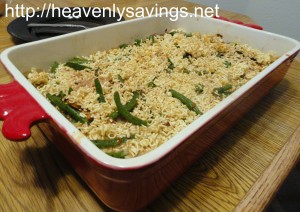 I got the inspiration for the recipe from Ramen Noodle Recipes!