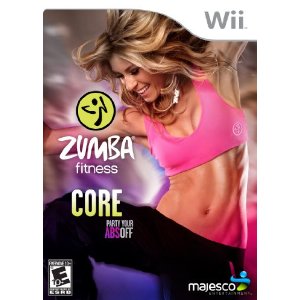 My Thoughts on Zumba Fitness Core – Week 2
I still can't get enough of my Zumba Fitness Core! I am still alternating days, one day I am strength training at the gym and the second day I am doing 1 hour of Zumba at home for my Cardio workout.
I am really getting into a routine here and love seeing the results. Last week I lost 2 lbs and this week I can add another 2 to those lbs! That is awesome! The workout are super fun and there is a huge variety of music and dance moves. Plus it has been a great bonding experience for my daughter and I. She is only 7 but this Zumba game is getting her off the couch and dancing around the living room with me! It's super fun! Now if I could just get my hubby to give it a try!
** I was sent a copy of Zumba Fitness Core for the purpose of this review. However, my opinion was not influenced in any way.