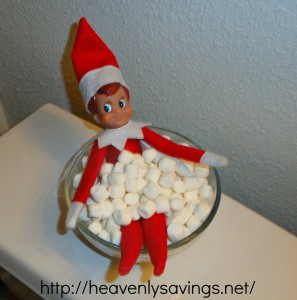 Elf on the Shelf Ideas……Day #2!
Our Elf is at is again! This time he was taking a bath in a bowl full of marshmellows! Yep..you read that right…he is bathing in Marshmellows!
Would you like an Elf on the Shelf of your own? Check them out HERE! It is a great tradition to start with the kids!
Looking for more Elf on the Shelf Ideas? Visit my Ideas Page HERE!